This Week's Sports Predictions: May 1 – 7, 2023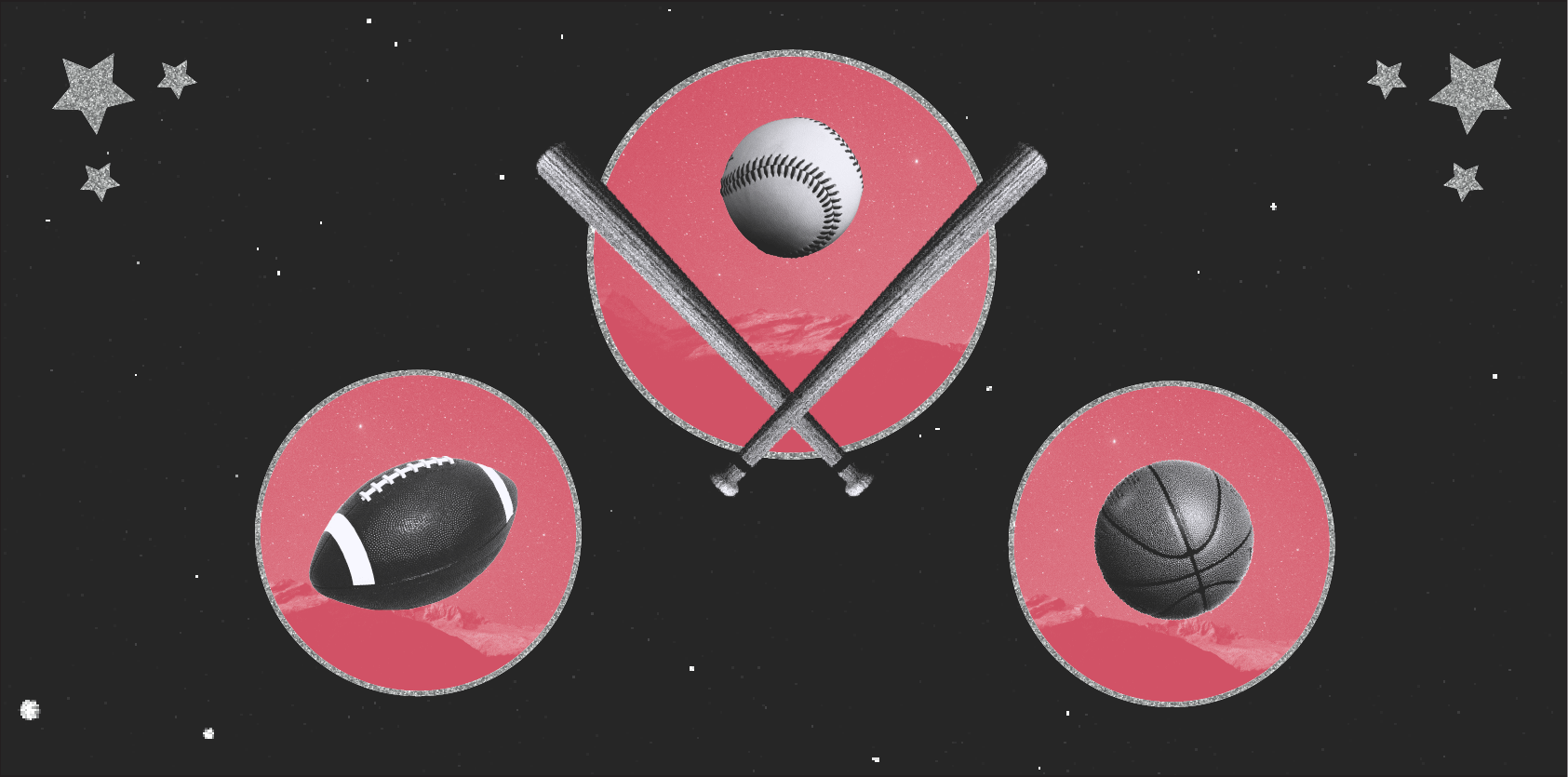 Welcome to Sports Astrology Predictions, where we take a look at the astrology of competition in a bid to predict who will come out on top!
All sport is ruled by the planet Mars. The position and condition of this protective and combative planet have a significant baseline influence on the outcome of all competition.
This week, Mars descends from the out-of-bounds zone above the ecliptic, returning to the realms of the mundane and connecting with a colorful lunar eclipse. After free-falling for months and doing as he pleases, the warrior planet will need to take a chill pill and get grounded. Now, adrenaline levels can return to normal and over-zealous and over-feisty behavior controlled, releasing a renewed fighting spirit. Choose innovation over aggression, and don't sweat the small stuff.
We begin this week's predictions on Tuesday evening with a baseball game between New York Yankees and Cleveland Guardians. Here, the shy Virgo moon hides in the vapors and throws a few spanners in the works for a picky and prickly contest. Then to a baseball game on Friday evening between Kansas City Royals and Oakland Athletics, where the post-lunar eclipse Libra moon locks into a battle with Uranus and puts teamwork to the test. Finally, to another Friday evening baseball game between Seattle Mariners and Houston Astros where the volatile Libran moon continues to shock and delight for some unexpected highlights.
Game 1
MLB
New York Yankees -v- Cleveland Guardians
Tuesday 2nd May @ 7:05 pm – The Bronx, New York
Tuesday evening at Yankee Stadium and to a baseball game where home team New York Yankees meet up with Cleveland Guardians. With a secretive waxing Virgo moon rising from the ethers, this will be a game of cat-and-mouse, especially with Yankees' first baseman, Cancerian sun Anthony Rizzo and his impressive Leo Mars/Mercury/Venus stellium driving the action. But it appears that it will be Guardians' third baseman, edgy Virgo sun Jose Ramirez and his handy Gemini Mars, who will be the one to out-smart the opposition. Cleveland Guardians to win.
Game 2
MLB
Kansas City Royals -v- Oakland Athletics
Friday 5th May @ 7:10 pm – Kansas City, Missouri
Friday evening at Kauffman Stadium and to a baseball game where home team Kansas City Royals welcome Oakland Athletics onto their turf.  With a plump post-eclipse Libran moon rising to oppose Uranus, this will be a fast-moving and fickle contest, especially with Royals' hard-working first baseman Vinnie Pasquantino and his massive Antares-infused Scorpio Mars controlling play.  However, it appears that it will be Athletics' quirky center fielder, Aquarian sun Esteury Ruiz and his passive-aggressive Libran Mars, who will cause more than a little mayhem with his randomly curved balls.  Oakland Athletics to win.
Game 3
MLB
Seattle Mariners -v- Houston Astros
Friday 5th May @ 7:10 pm – Seattle, Washington
Friday evening at T-Mobile Park and to a baseball game where home team Seattle Mariners invite Houston Astros onto their field.  With the fat and eclipsed Libran moon facing up to the zappy vibes of Uranus, this will be a petulant and aggressive match, especially with Mariners' left fielder, super-edgy Janus-faced Gemini sun Jarred Kelenic and his Libran Mars dodging and weaving.  But it appears that it will be Astros' second baseman, Cancerian sun Mauricio Dubon and his bullish Aldebaran-laced Taurean Mars right in the mix, who will dig deep and hold on tight for a spectacular win.  Houston Astros to win.
And that's a wrap for this week in Sports Astrology Predictions. Until next time!
All information in this post is merely the personal opinion of the author and not that of Astrology.com or any other person, company, or entity. At the time of publishing this article, not all team rosters have been finalized. All game times are rendered in local time. These predictions utilize the Sidereal system of astrology, which is based on the actual link between the position of the planets with the fixed stars and constellations. Should any game be delayed by a significant amount of time (generally speaking, 20 minutes or more), the original chart may not be valid, and the prediction must be viewed with caution, if at all.
Store
Recommended Reports For You
Most Popular on
Astrology.com