This Week's Sports Predictions: October 23 – October 29, 2023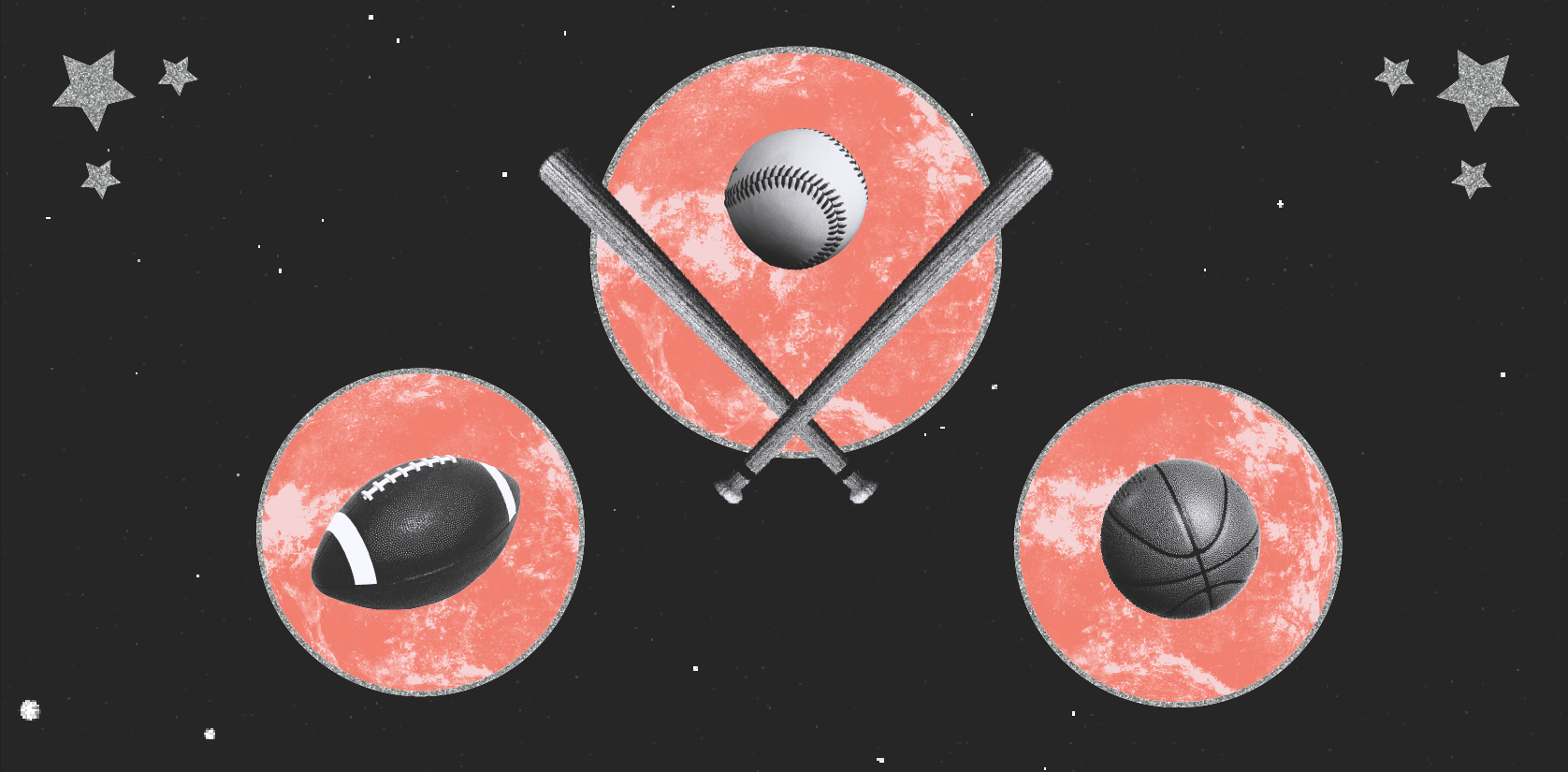 Welcome to Sports Astrology Predictions, where we take a look at the astrology of competition in a bid to predict who will come out on top!
All sport is ruled by the planet Mars. The position and condition of this protective and combative planet has a significant, base-line influence on the outcome of all competition.
This week, Mars gets lucky as Jupiter and Mercury close in for a stellar good time.  The vibes generated by this meeting are lightning-fast, with a sharpened mind and an optimistic outlook all but guaranteeing that those who take calculated risks will end up on top.  However, impulses need to be checked as this energy can go over-the-top if not restrained and directed.  Control the urge to argue for the sake of arguing and use this potent energy to win big.
We begin this week's predictions on Thursday evening with a gridiron football game between Buffalo Bills and Tampa Bay Buccaneers.  Here, the shifting and drifting Pisces moon plays tricks to treat the crowd to a mesmerizing match.  Then on Sunday afternoon to a football game between Arizona Cardinals and Baltimore Ravens where the waxing Aries moon gets ready for a jolt from Uranus for an explosive battle of wits.  Finally, on Sunday afternoon to a gridiron football game between Denver Broncos and Kansas City Chiefs where the feisty Aries moon plays havoc with both teams for a volatile finale.
Game 1
NFL
Buffalo Bills -v- Tampa Bay Buccaneers
Thursday 26th October @ 8:15 pm – Orchard Park, New York 
Thursday evening at Highmark Stadium and to a gridiron football game where home team Buffalo Bills invite Tampa Bay Buccaneers onto their turf.  With the Pisces moon shining a mysterious light upon the field, this will be a moment where dreams can come true, especially with Buccaneers' nebulous quarterback, Pisces sun Baker Mayfield and his super-sensitive Cancerian Mars on high beam.  But it appears that it will be Bills' handy quarterback, Gemini moon Josh Allen and his dominating Aries Mars who will light up the night with an impressive display of bravado.  Buffalo Bills to win.
Game 2
NFL
Arizona Cardinals -v- Baltimore Ravens
Sunday 29th October @ 1:25 pm – Glendale, Arizona
Sunday afternoon at State Farm Stadium and to a gridiron football game where home team Arizona Cardinals welcome Baltimore Ravens onto their field.  With the super-frisky Aries moon ready for anything, this will be a surprising contest one way or another, especially with Ravens' super-impressive quarterback, Sagittarian sun Lamar Jackson and his clever Virgo Mars outwitting his opponents.   However, it appears that it will be Cardinals' killer quarterback, Scorpio moon Joshua Dobbs and his Regulus-laced retrograde Leo Mars, who will cunningly take down the opposition to the roar of a delighted home crowd.  Arizona Cardinals to win.
Game 3
NFL
Denver Broncos -v- Kansas City Chiefs
Sunday 29th October @ 2:25 pm – Denver, Colorado  
Sunday afternoon at Empower Field at Mile High and to a gridiron football game where home team Denver Broncos invite Kansas City Chiefs onto their territory.  With an over-stimulated and unpredictable Aries moon running wild, this will be a knife-edge thriller, especially with Chiefs' star quarterback, edgy Leo sun Patrick Mahomes and his Libran Mars on fire.  But it appears that it will be Broncos' deadly quarterback, scorpion-hearted Antares-laced Scorpio sun Russell Wilson and his slippery Pisces Mars, who will camouflage the agenda and shape-shift his way to victory.  Denver Broncos to win.
And that's a wrap for this week in Sports Astrology Predictions. Until next time!
All information in this post is merely the personal opinion of the author and not that of Astrology.com or any other person, company or entity. At the time of publishing this article, not all team rosters have been finalized. All game times are rendered in local time. These predictions utilize the Sidereal system of astrology which is based on the actual link between the position of the planets with the fixed stars and constellations. Should any game be delayed by a significant amount of time (generally speaking 20 minutes or more) the original chart may not be valid and the prediction must be viewed with caution, if at all.
Store
Recommended Reports For You
Most Popular on
Astrology.com