Weekly Finstrology Update for June 20: Summer Solstice Money Power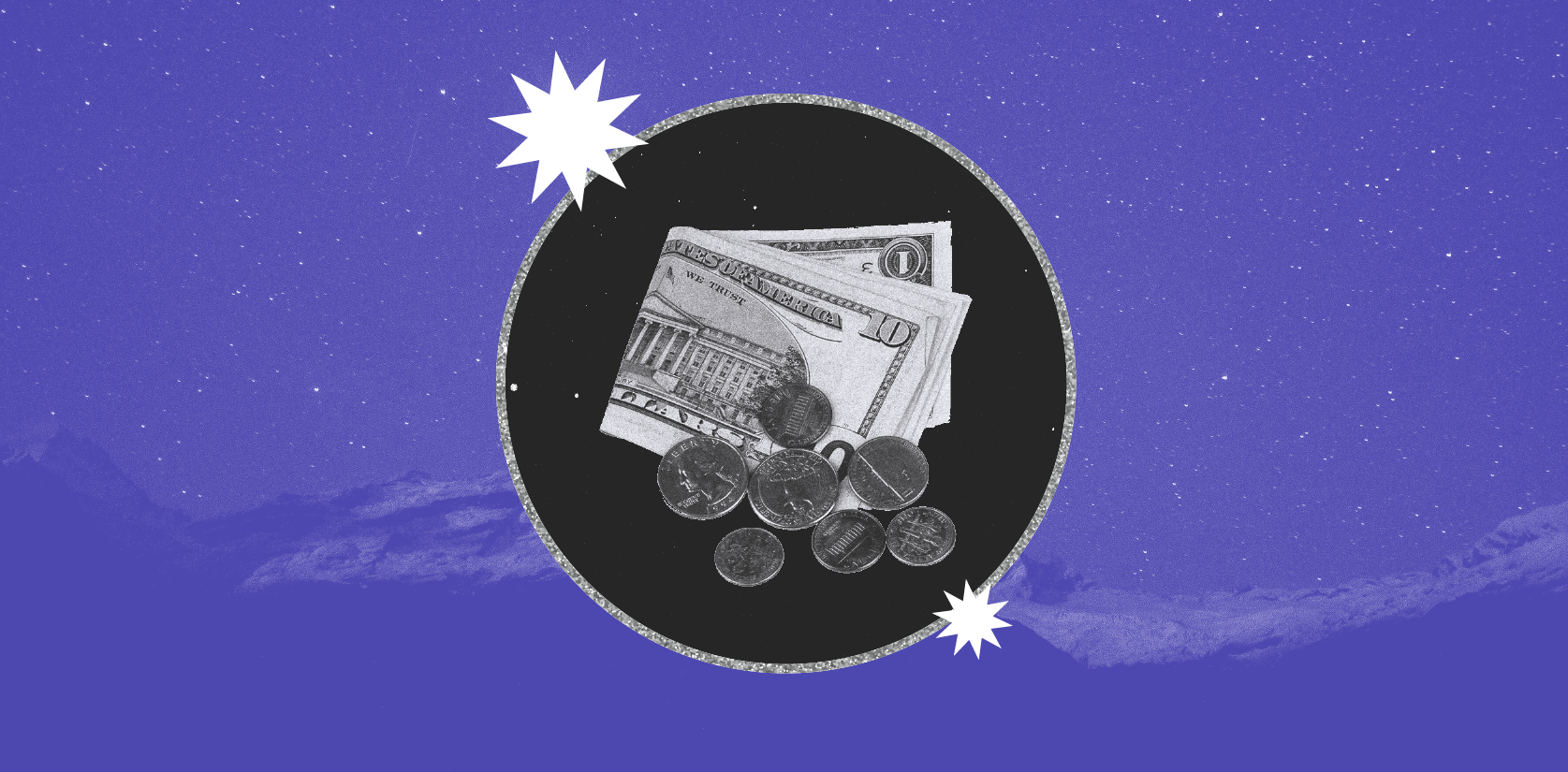 For the first time ever, the U.S. stock market is closed on Monday, June 20 to celebrate the new national holiday of Juneteenth, marking the day when the last slaves in this country received news in 1865 that they were free.
Thus, markets will open after a long holiday weekend on one of the most important trading days of the year, from an astrological perspective—the summer solstice.
When the sun enters the sign of Cancer on Tuesday, June 21, it will be at the highest point it travels along the ecliptic and at maximum declination of 23 degrees, 26 minutes. This marks the day in the Northern Hemisphere of maximum daylight. From there, the amount of daylight diminishes until it reaches its minimum at the winter solstice in December.
The winter and summer solstices are arguably the most important season changes each year because they mark when our life-giving energy source—the sun—reaches an extreme. To be sure, legendary trader W.D. Gann watched each of the four seasonal starts (sun entering Aries, Cancer, Libra and Capricorn) for a potential "change of trend" in the markets.
There is a bit of an art to following Gann's advice to watch for that generic "change of trend," because it could signal either a market top or bottom. The question is how big of a top or bottom? Is it a major trend change that could stand for months? Or, is it an intermediate one that might stand for weeks?
I have always liked the advice I got from a seasoned technical analyst years and years ago about how to identify the market's trend. Hold up the chart at arm's length, and answer the simple question: Is this market going up or down? If it's too tough to decide, show the picture of the chart to a five-year-old, and ask them the same question.
In the past five years, the S&P 500 has made four short-term tops near the summer solstice and one bottom. For the highs (2017-2020), the market dropped from two percent to five percent over five to 10 days. This past year, the S&P 500 found a bottom near the summer solstice and rallied 10 percent over the following 10 weeks.
Adding to the financial power of this year's summer solstice is a 120-degree trine between Venus and Pluto on that day. Venus is the ruler of money and is very strong in its ruling sign of Taurus. In a trine to Pluto, financial power is fierce, particularly for the powerful.
This year, aspects to the Nasdaq-100 first-trade horoscope indicate the potential for a high on the summer solstice. Indeed, the Venus/Pluto trine connects with the markets first-trade Saturn, while the sun trines its first-trade Pluto.
The power could be short-lived, however, because Venus leaves its ruling sign of Taurus and enters Gemini the following evening, on June 22, for the final planetary activity of the week. In Gemini, Venus is more interested in quick transactions than in building long-term wealth.
Markets on the Move
The bitcoin rout of June 13 sent prices to as low as $20,114 two days later, down 71 percent from the record high of $68,906 set on Nov. 10, 2021. However, three crypto stocks held their own, despite the pressure from bitcoin when it broke through its support from May 12 at $26,000.
As for bitcoin itself, it could remain under pressure through the summer solstice as the sun opposes its first-trade Pluto. Then, watch for rising prices into July 14 as Mars squares first-trade moon and Mercury while the sun and Mercury oppose first-trade sun.
COIN—Coinbase Global, Inc.,: The Largest U.S. Cryptocurrency Exchange
On the day of bitcoin's rout, the transiting sun and Saturn were conjunct this stock's natal trine between Mars and Jupiter, respectively. The first-trade Mars/Jupiter trine supports big price movement with minimum effort. On June 13, the sun provided trading energy from Mars while Saturn pressured optimism (i.e., prices) from Jupiter.
Impressively, prices dropped only to $46 on June 13, holding above COIN's low of $40.83 on May 12. Watch for a price rebound through July 8 as transiting Mars conjoins with COIN's first-trade Mercury (June 21), sun (June 27), Venus (July 5) and midheaven (July 8).
After a potential setback as transiting Venus conjoins first-trade Mars on July 13, be on alert for volatile trading on July 19. That's when transiting Mars aligns with the stock's first-trade Uranus.
COIN could be under pressure long-term because transiting Saturn is not yet done with its first-trade Jupiter. Saturn is in the same degree of 25 Aquarius from May 19 to June 22, 2022 and then again from Jan. 25 to Feb. 2, 2023. The latter period includes the exact conjunction on Jan. 31.
MSTR—MicroStrategy Inc.,: Large Corporate Holder of bitcoin
MicroStrategy, like COIN, held above its May 12 low of $134.09 during the June 13 bitcoin rout, when prices bottomed at $143.90. On that day, the transiting sun was partile conjunct the stock's first-trade Mercury, perhaps giving it a boost of trading energy.
When prices bottomed in May, the moon was trine MSTR's Gemini stellium of sun, Mercury and Mars while transiting Mars was square MSTR's sun and Mercury. However, those same first-trade planets were also being aspected by trine and square at the March 29 high of $522.80. At the May 31 high of $272.88, the sun and moon were conjunct MSTR's stellium. So, although the Gemini stellium clearly is sensitive to transiting aspects, it's not certain which way prices might move when they occur.
Mercury and Venus are approaching MSTR's Gemini stellium in late June, so be on the lookout for a trend change. Mercury aligns with the stellium from June 25–30 and could bring lots of news and trading activity. June 29 could be especially noteworthy because the new moon in Cancer opposes the stock's first-trade moon. Venus makes conjunctions with the stellium from July 3-11, which could be friendly to prices.
RIOT—Riot Blockchain, Inc.,: Supporter of Blockchain Technology Companies
Since this stock began trading as a crypto company in 2017 (it formerly was in the biotech industry and named Bioptix Inc.), it has traded as low as $0.51 on March 16, 2020 and as high as $79.50 less than a year later, on Feb. 15, 2021.
Unlike the previous two stocks, RIOT was not able to hold its mid-May low during the recent bitcoin rout. It fell to $4.36 on June 13, which was below its May 12 low of $6.25. However, the transiting planet connections to the first-trade chart at its most recent low look both significant and supportive: (1) transiting Venus and Uranus trine first-trade Pluto; (2) transiting sun trine first-trade sun and moon; and (3) transiting Jupiter opposite first-trade Venus.
Watch as transiting Mars is conjunct or opposite five planets in RIOT's first-trade horoscope from June 26-July 10. Volatility could reign on June 30 with Mars conjunct the stock's Uranus. On a long-term basis, RIOT might get good support from the Jupiter/Venus opposition that appeared to be supportive on June 13. It is exact three times—June 19 and Sept. 5, 2022 and Feb. 2, 2023.
Weekly Highlights
Crude Oil
On the summer solstice, transits indicate a potential high as the sun trines first-trade moon. In addition, the moon and Jupiter are trine the market's first-trade Jupiter/Uranus conjunction.
Euro FX
Money planet Venus aligns with the currency's first-trade sun and Mars on Wednesday, June 22 that could be a peak in prices.
Gold
The gold market is sensitive to planets as they first enter a new sign, so watch for a low on Tuesday, June 21 as the sun enters Cancer. In addition, Mars is squaring gold's first-trade Mercury and Venus while the moon and Jupiter square first-trade sun.
10-yr. T-note
Interest rate prices could rally into a high (interest rates drop into a low) on Friday, June 24 as Venus conjoins the market's first-trade Mercury.
All information in this post is merely the personal opinion of the author and not that of Astrology.com or any other person, company or entity. This information is not to be construed as financial advice, nor relied upon as such. Please contact your broker or financial advisor for trading and investment advice, and use astrological indicators in combination with other trading-decision inputs. Past results are not necessarily indicative of future market behavior.
Most Popular on
Astrology.com