This Week's Sports Predictions: May 15 – 21, 2023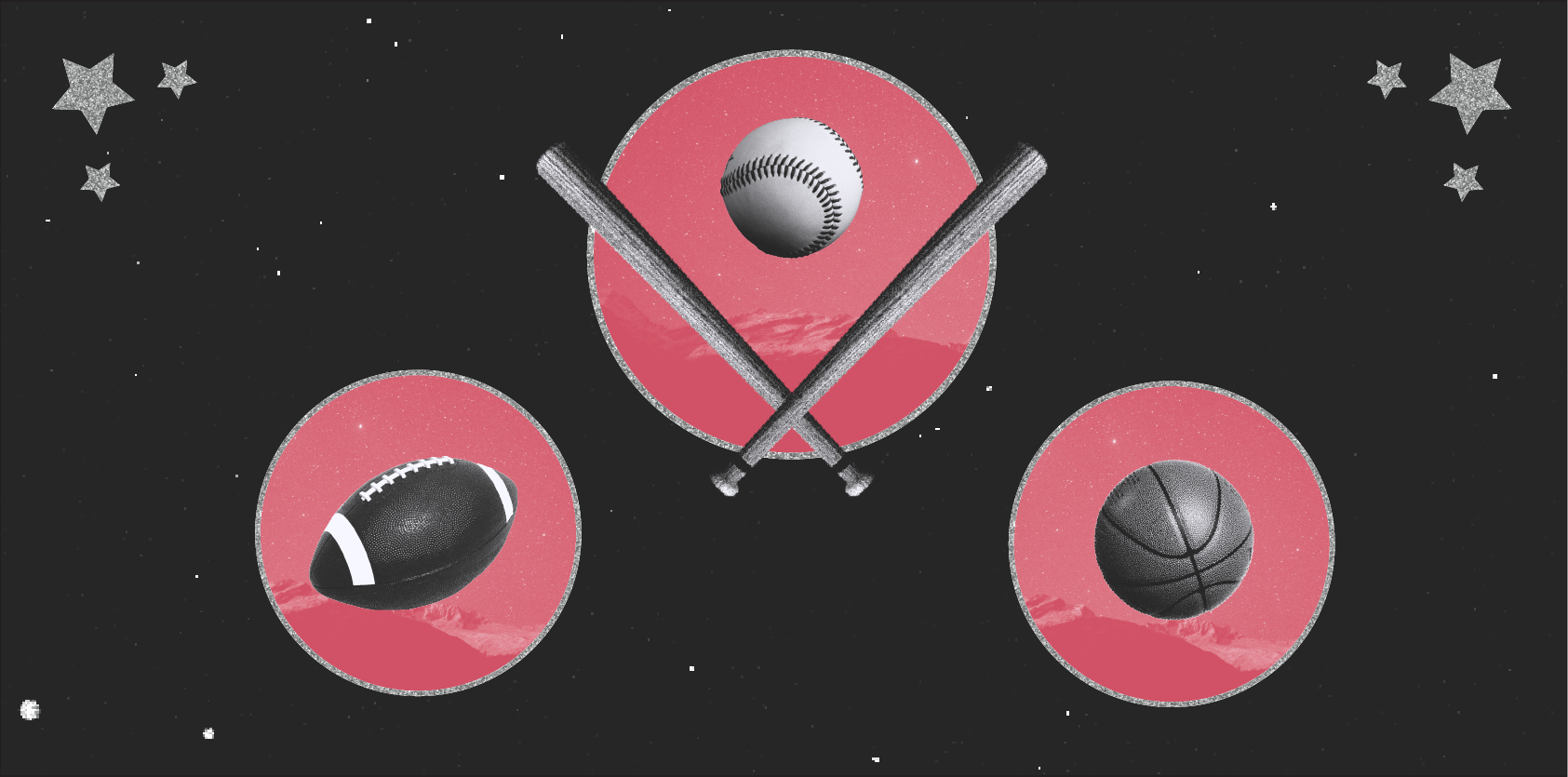 Welcome to Sports Astrology Predictions, where we take a look at the astrology of competition in a bid to predict who will come out on top!
All sport is ruled by the planet Mars. The position and condition of this protective and combative planet have a significant baseline influence on the outcome of all competition.
This week, Mars gets an intense burst of energy as the sun, Jupiter and Pluto all line up to create an intense, impulsive and obsessive drive to win.  The volcanic frequencies generated by this trio must be handled with care, especially with the sun lining up with one of the most powerful and challenging fixed stars in the galaxy – Caput Algol, affectionately known as the 'Medusa' or 'Ghoul'.  This binary 'winking' star is not for the faint-hearted and demands that difficult situations and environments be worked through before the battle can be won.  Stay strong!
We begin this week's predictions on Wednesday evening with a football game between Atlanta United FC and Colorado Rapids.  Here, the wild Aries moon in the midst of the action will feel the heat of the Medusa-infused sun, guaranteeing an intense fight for supremacy.  Then to a baseball game on Thursday afternoon between New York Mets and Tampa Bay Rays where the Medusa star continues to disrupt the solar vibes for a thriller of a contest.  Finally, to a Friday evening basketball game between Indiana Fever and Connecticut Sun where the burst of a crisp new moon will infuse the match with a fresh and fertile vibration – and where the ingenuity of both teams will be tested.  
Game 1
MLS
Atlanta United FC -v- Colorado Rapids
Wednesday 17th May @ 7:30 pm – Atlanta, Georgia
Wednesday evening at Mercedes-Benz Stadium and to a football game where home team Atlanta United FC meet up with Colorado Rapids.  With a waning crescent Aries moon escaping from the clutches of a stellium with Mercury and Jupiter and ready to explode, this will be an electrifying and rousing match, especially with Atlanta' hot and fast midfielder, Aries sun Thiago Almada and his far-reaching Sagittarian Mars on the rise.  But it appears that it will be Rapids' super-feisty forward, Aries sun Michael Barrios and his clever Gemini Mars, who will stand head and shoulders above the rest.  Colorado Rapids to win. 
Game 2
MLB
New York Mets -v- Tampa Bay Rays
Thursday 18th May @ 1:10 pm – New York City, New York 
Thursday afternoon at Citi Field and to a baseball game where home team New York Mets welcome Tampa Bay Ryas onto their turf.  With the blindsided Aries moon being swallowed by the sun, this will be a sizzler of a match, especially with Rays' elusive first baseman, Cancerian sun/moon combo Yandy Diaz and his wild Leo Mars on the prowl.  However, it appears that it will be Mets' center fielder, slippery Piscean sun Brandon Nimmo and his unwavering Taurean moon who will be the one to dodge and weave his way to the scoreboard.  New York Mets to win.
Game 3
WNBA
Indiana Fever -v- Connecticut Sun
Friday 19th May @ 7:00 pm – Indianapolis, Indiana
Friday evening at Gainbridge Fieldhouse and to women's basketball where home team Indiana Fever invite Connecticut Sun onto their court.  With a fresh-faced Taurean moon hidden by the sun, this will be a silent power struggle, especially with cool-headed Fever' guard, Capricorn moon Grace Berger and her super-sensitive retrograde Virgo moon taking one for the team.  But it appears that it will be Sun' guard, slippery Piscean moon Alexis Morris and her super-clever, super-tactical Virgo Mars who will be the one to get under the skin of her opponents for a thrilling fight to the end.  Connecticut Sun to win.
And that's a wrap for this week in Sports Astrology Predictions. Until next time!
All information in this post is merely the personal opinion of the author and not that of Astrology.com or any other person, company, or entity. At the time of publishing this article, not all team rosters have been finalized. All game times are rendered in local time. These predictions utilize the Sidereal system of astrology, which is based on the actual link between the position of the planets with the fixed stars and constellations. Should any game be delayed by a significant amount of time (generally speaking, 20 minutes or more), the original chart may not be valid, and the prediction must be viewed with caution, if at all.
Store
Recommended Reports For You
Most Popular on
Astrology.com