Weekly Horoscope for September 3: Let the Past Lie.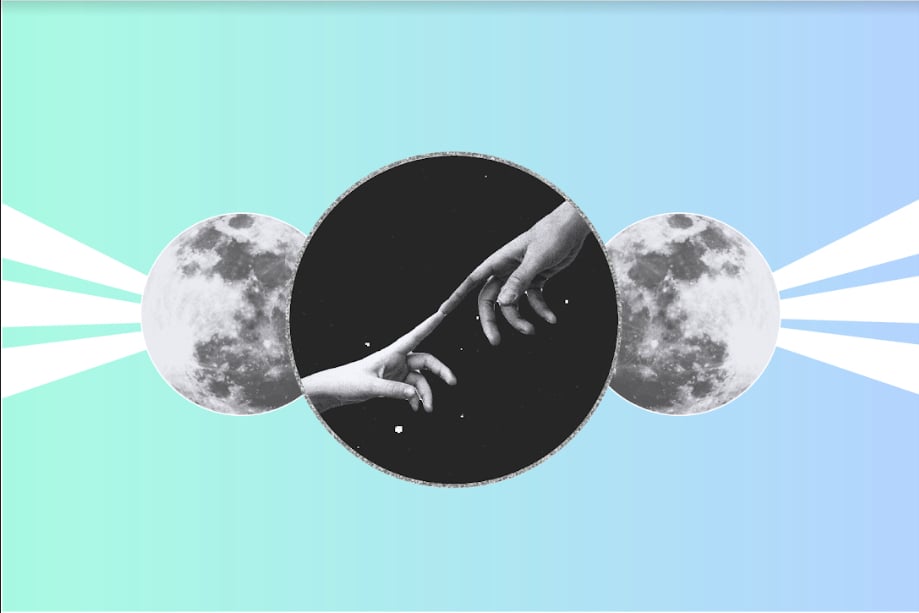 The cosmic storm of Venus retrograde has brought shadows of the past for you to face. Exes, old flames, missed connections, and people from the past have crossed our paths. The most notable news in the week to come is that Venus will finally awaken in the halls of Leo on September 3, but that does not mean we are out of the storm just yet. Everything that has happened or choices made in regards to love, relationships, beauty, or even money since Venus first began her moonwalk on July 22 will suddenly face us. As we embark upon her post-shadow phase, we will begin to take the rose-colored glasses off to see the world more clearly once again. While it was fine to reignite connections during Venus retrograde, it is wise to use this period moving forward to see if we were, indeed, seeing the truth or if we were just caught up in a whirlwind of fantasy.
MANTRA
I release past love or relationships because I am able to freely let go.
ZODIAC SIGN RATINGS
When it comes to the three zodiac signs that will be the most unphased by this particular Venus retrograde cycle, this will be: Gemini, Cancer, and Sagittarius. This is because while Venus retrograde notoriously affects our relationships across the board, this trio of zodiac signs will find that our Lesser Benefic is spinning backwards in sectors that aren't directly connected to intimacy or love. Geminis, for instance, have been changing the way they express themselves in regards to communication. Cancers will have had challenges around money or possessions going missing. Last, Sagittarians could find that they have faced delays in regards to travel.
YOUR WEEKLY HOROSCOPE
ARIES
Finally after weeks of romantic confusion, clarity is close, Aries. Venus, the goddess of intimacy and beauty, is once again dancing through one of her favorite spots in the heavens. She will bring stronger energy to your solar fifth house of true love, romance, and fertility, especially if you've been lost in a fog around these themes for weeks now. However, still proceed cautiously for now.
TAURUS
If you've been waiting to make any big decisions around home or domesticity, you can begin to assess your plans once again, Taurus. You may have felt whiplash recently. With your planetary ruler, Venus, dancing back and forth in the heavens, you've been especially emotional and confused on which way to tread. However, she will once again bring her growing strength to your solar fourth house of domesticity, real estate, and family moving forward.
GEMINI
If you've felt like you've lost the touch of your silver tongue in recent weeks, it may soon be returning, Gemini. Sweet Venus, our goddess planet of charm and art, is once again awake in your solar third house of communications. Finally, you will be able to seduce, persuade, and speak more eloquently than ever before, especially if several of your important communications or announcements recently fell flat.
CANCER
Financial hurdles were a dime a dozen in recent weeks, Cancer, but are fading in the rearview mirror. Sweet Venus, our goddess planet of attraction and profit, was retrograde in your solar second house of income, resources, and possessions. However, she has risen from her slumber once again, promising that soon wealth, gifts, and opportunities to monetize could once again be on your horizon. Just tread lightly before you make any big financial moves.
LEO
You were spinning in a time warp for weeks, Leo. Luckily, the cosmic dust is beginning to settle! Sweet Venus, our goddess planet of attraction and pleasure, is once again awake and moving forward through your solar first house of identity — your zodiac sign. This is magnificent because you can finally take off the rose-colored glasses and make genuine assessments in regards to your love life, beauty, and relationships once again.
VIRGO
For weeks, you've dealt with very peculiar cosmic and romantic energy, Virgo. The tide is turning! Luckily, Venus retrograde is set to end! Our goddess of pleasure will return to her depths in your solar twelfth house of privacy, helping you to unearth and reflect on the karma you have built around matters of love, romance, dating, and intimacy. If you felt any wounds open up recently, use this time to find closure, heal them, and let them go. There is no point in holding trauma any longer.
LIBRA
You're ready to celebrate this week, Libra. Get ready to feel positive energy flowing your way like you've found the end of a rainbow. Finally, your planetary ruler, sweet Venus, is no longer retrograde! Not only does this mean all matters in your life will slowly proceed, but she will also bring renewed vigor to your solar eleventh house of friendships, communities, and online dating. If there was confusion, tension, or miscommunication with someone you know, you may now be able to finally find clarity and let it go without continually stirring the pot.
SCORPIO
Recent weeks left you flabbergast with professional hurdles, Scorpio. Yet, you're about to get right back on track! You may have even suffered insults and attacks on your career or character. Luckily, Venus retrograde has ended and we are emerging from the rubble. Moving forward, our goddess planet of attraction and adoration will once again regain strength in the heights of your solar tenth house of achievement. If you've damage controlled well or stayed out of the line of fire, awards and promotions could finally be in your lap.
SAGITTARIUS
If you've experienced delays in your personal growth, the cosmos are singing a new tune this week, Sagittarius. As sweet Venus, our goddess planet of beauty and pleasure, once again awakens and gains strength in your solar ninth house of expansion, you're ready for new horizons. If you have been dealing with challenges around immigration — or even a lover from afar — things may finally begin to be sorted out.
CAPRICORN
If intimacy felt more like a wound or trauma in recent weeks, you can blame Venus retrograde, Capricorn. Luckily, this transit is ready to be a memory of the past! As our goddess planet of attraction and pleasure awakens in your solar eighth house, you'll be able to unite with a lover once again more beautifully than ever before. However, if you recently realized you need to divorce or go through a separation, you can find an amicable path forward, instead.
AQUARIUS
You experienced karmic lessons regarding partnerships in recent weeks, Aquarius. Luckily, Venus retrograde is over and you can proceed to happier paths going forward. Our goddess planet of love and beauty is once again orbiting across the sky from you in your solar seventh house of partnership. Finally, you'll find more peace and communion with significant others at this time. If for some reason you reconnected with an ex, you can still proceed, but tread lightly.
PISCES
The last several weeks felt more like a confusing headache than a steady rhythm, Pisces. Luckily, Venus retrograde will no longer be a pain in your side. Finally, our goddess plant is bringing positive energy once again to your solar sixth house. This will bring a better flow to your work and life balance as well as improve relations with coworkers, staff, or people who report to you. Breathe a sigh of relief!
Most Popular on
Astrology.com