Weekly Horoscope for November 6: Destiny Will Roar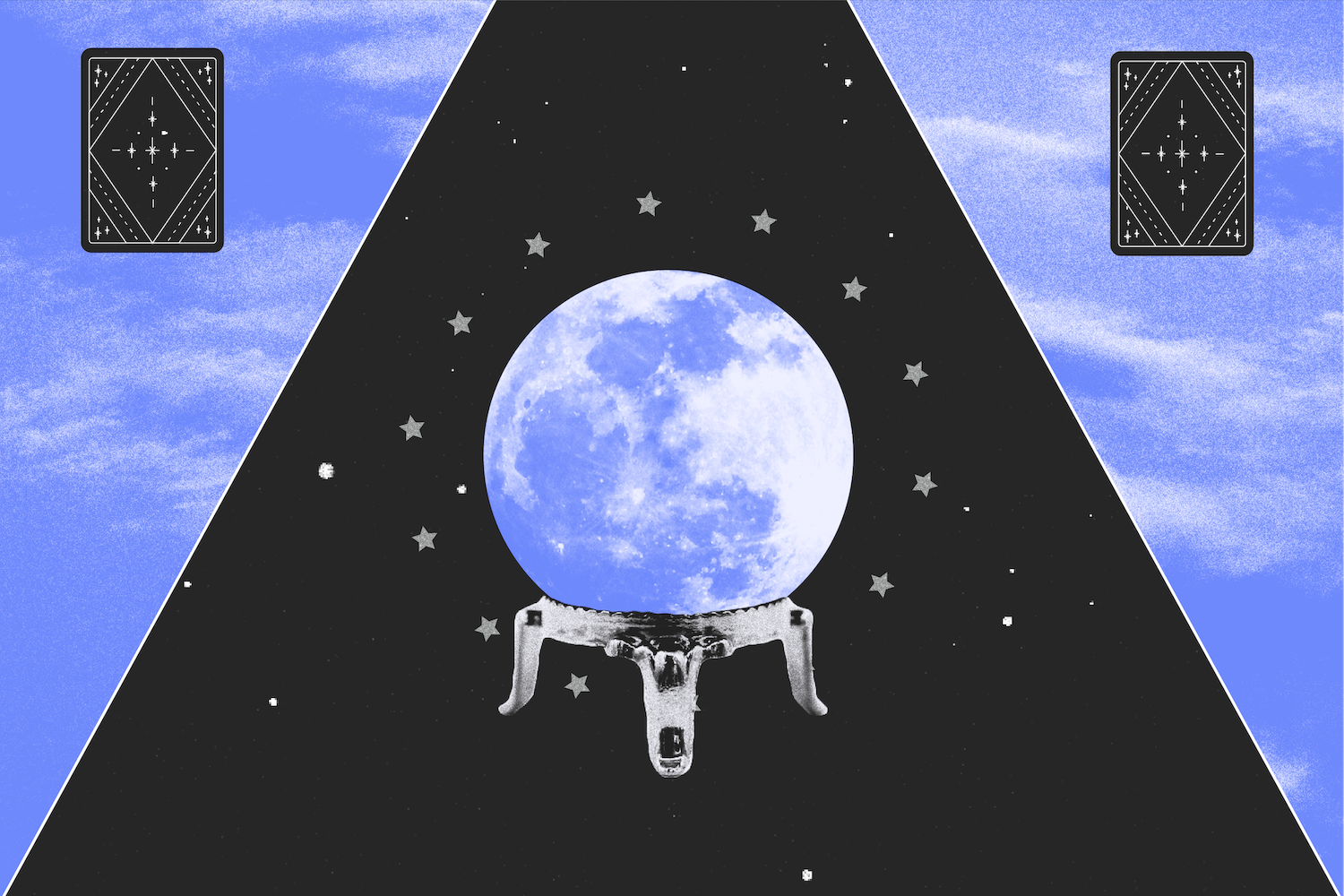 An immensely challenging week awaits. With extremely difficult and sharp cosmic wars taking place within the heavens above, this week could end up being one of the worst in 2022. Even more troubling is that all of the clashes in the sky will be further exacerbated by the mighty lunar eclipse in Taurus that arrives on November 8. Friction, tension, conflicts, and breakdowns are likely to manifest at every turn, with Saturn so activated above us. Yet, even more terrifying is the fact that Uranus, the planet of chaos and surprise, will also be just as potently prominent. Expect some people to have sudden, victorious breakthroughs—but most to experience devastating losses.
MANTRA
I will choose serenity over chaos and fear. Nothing can shake me if I know my power.
ZODIAC SIGN RATINGS
This week, all zodiac signs will be dealing with rocky cosmic weather. However, Taurus, Cancer, and Capricorn have the greatest likelihood of emerging from this hurricane having gone through a rebirth rather than just lying in ruin. The lunar eclipse will allow all Tauruses to go through a powerful destined transformation much like a phoenix. Even if tragedy strikes, it is preparing them to evolve. Cancers may have a sudden breakthrough around a dearly held aspiration or dream that manifests out of thin air. Last, Capricorns may find that they have a sudden once-in-a-lifetime development around true love or fertility. Approach this week with an open mind and heart.
YOUR WEEKLY HOROSCOPE
ARIES
Focus your complete attention on building wealth, Aries. This week's lunar eclipse could cause things to rock and sway in regard to your finances. With a culmination and turning point appearing for your solar second house, you may now win big or see a major income stream end. The key to creating prosperity, though, is seizing every moment as an opportunity to think on your feet and show your ingenuity. 
TAURUS
Prepare for one of the most intense weeks of your entire life, Taurus. The lunar eclipse will roar from within your zodiac sign, firing you up to embrace change, shake off the chains that bind you, and demand your destiny. Expect rapid shifts of fate that could redirect your life forever. You may feel like a phoenix finally being reborn into a whole new era.
GEMINI
Lie low and open up to your intuition, Gemini. This week's lunar eclipse could bring profound karma for you to face. You may now experience a sudden and striking revelation in regard to your past that needs to be healed on the deepest of levels. Do so now by working through the trauma on every echelon within you and around you. This will allow you to emerge stronger than before.
CANCER
Look to your greatest aspirations now, Cancer. A sudden windfall or whirlwind of luck could manifest in your favor. This is because of the lunar eclipse highlighting your solar eleventh house of hopes and dreams. Someone may bring you the chance in a lifetime to achieve true fulfillment, but you must be ready otherwise the opportunity could pass you by and leave you forever in regret.
LEO
Prepare for a major turning point in your professional destiny, Leo. This week's lunar eclipse could bring you a huge achievement or a rude awakening that it's time to move in a new direction altogether. Promotions, victories, and new job offers may manifest if you're in alignment with the true calling for you. If not, it's time to return to the drawing board as you lick your wounds.
VIRGO
The perspective you've been looking at the world from is not fact any longer, Virgo. This week's lunar eclipse is shouting from the heavens that it's time to expand your point of view. For some of you, travel or academics may satiate this innate newfound hunger. You may realize that knowledge and wisdom are what your soul craves. Open your wings, soar to new territories, and know that you have a bright path ahead of you.
LIBRA
Get ready for turbulent weather, Libra. This week's lunar eclipse brings shivers to your solar eighth house of shared assets, investments, and large financial matters. On the one hand, this could bring a winning stroke of luck like you're hitting the jackpot. On the other, it could be a devastating loss that drains your accounts like rain creeps away from a mountain. Do your best to keep your antennae up to see which way it'll echo for you.
SCORPIO
One of the most important weeks of your life in regard to partnerships has arrived for you, Scorpio. This is because of the mighty lunar eclipse in your solar seventh house of significant relationships. A powerful commitment or union could be upon you, one that radically shifts your destiny going forth. However, if you're not in alignment, expect that a dramatic and chaotic breakup awaits. Tread lightly.
SAGITTARIUS
A shocking turning point in regard to your employment, routines, or physical health could manifest this week, Sagittarius. This is because of the thunderous lunar eclipse rocking your solar sixth house. Above all, try to keep your productivity up, but do not burn yourself out no matter what you do. You could end up causing more damage than good if you aren't truly aligned on your work-life balance.
CAPRICORN
One of the most memorable turning points in your life around matters of the heart has arrived, Capricorn. The lunar eclipse will erupt like fireworks in your solar fifth house. On the one hand, this could bring you a once-in-a-lifetime memory with your one and only or a chance meeting with a soulmate. However, if you're not in alignment with the one before you, it could shatter you apart like sparks in the wind.
AQUARIUS
Prepare for a sudden shift that could leave you breathless and overwhelmed with emotion, Aquarius. This week's lunar eclipse shouts from the depths of your solar fourth house of domesticity and family. A turning point in regards to home, real estate, or your kindred is at hand, and it will most certainly be memorable — for better or for worse. Do your best to batten down the hatches now.
PISCES
The winds are pushing you in new directions, Pisces. This week's lunar eclipse could encourage you to announce major new plans and ideas you've been ruminating about to the world. This is because it will activate your solar third house of communication, bringing a turning point in an intellectual endeavor or contractual matter. Know what you wish to say and be confident about it. People will be paying attention now.
Kyle Thomas is a globally recognized pop culture astrologer who has been featured in Cosmopolitan Magazine, Bustle, Elite Daily, House Beautiful, Marie Claire, YahooNews, MSN, and more. He is also one of the official astrologers for both Astrology.com and Horoscope.com. He is known for his cosmic guidance for celebrities, business executives, and prominent influencers. His work harnesses the power of the stars in regard to entertainment lifestyle and trends affecting people worldwide. Currently, he is the official astrologer for @Horoscopes + @Horo.ScopesDaily (4.5 million followers. Kyle received two Bachelor of Arts in Psychology and English from the University of Wisconsin-Madison and integrates these degrees into his growing research of psychology, personality, and the human condition.
Most Popular on
Astrology.com