Weekly Finstrology Update for July 11: Long-Term Views in Order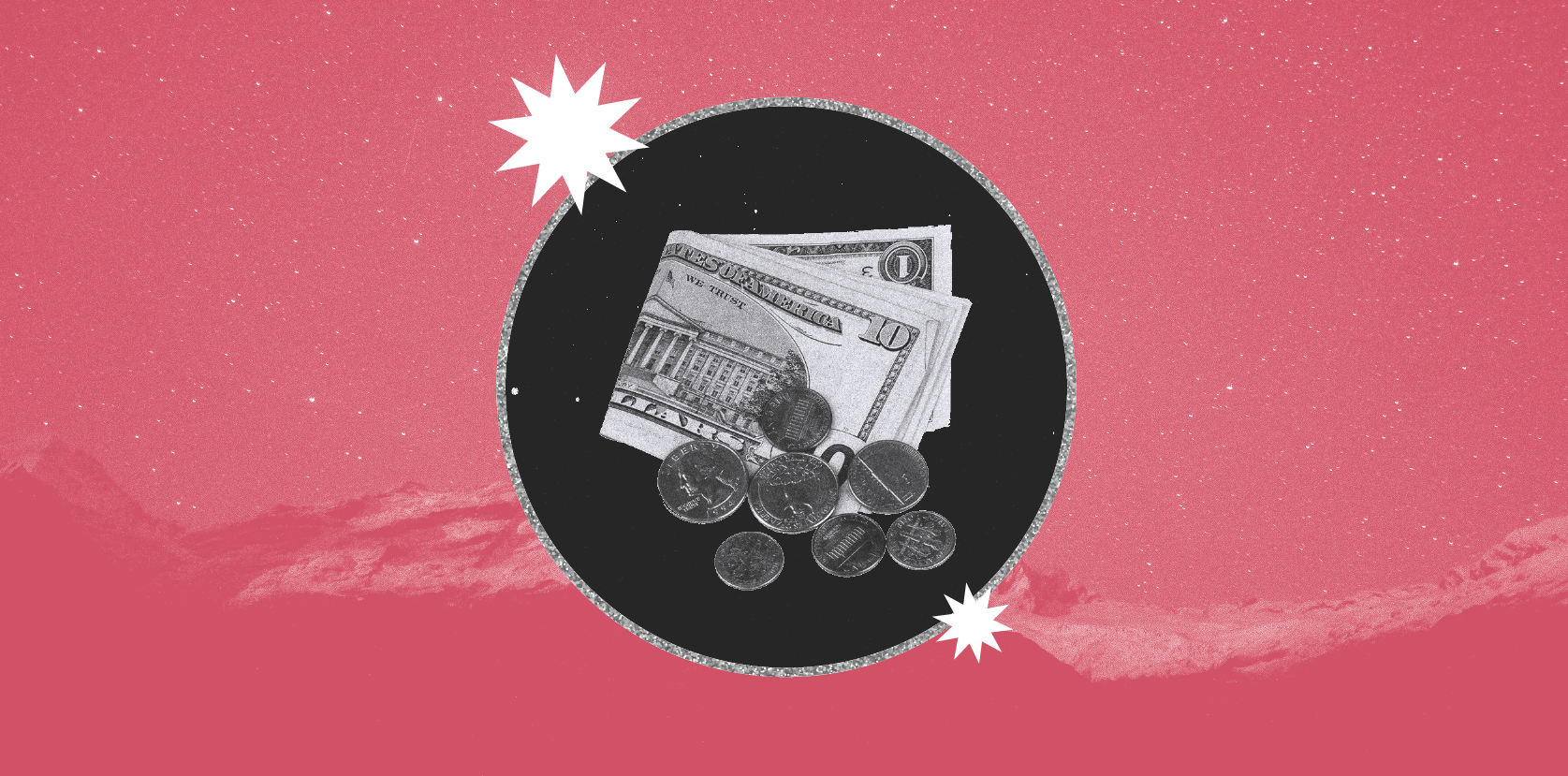 The trading week begins with the second of three exact conjunctions between transiting Pluto and where Pluto was when the U.S. Declaration of Independence was signed on July 4, 1776. This is the country's first "Pluto return," and signifies that the foundations of the country must be examined and revamped or discarded as necessary in order to transform into a better version of itself.
The first exact Pluto conjunction was on Feb. 20, with the final one being on Dec. 28. Thus, 2022 is the most intense year of the Pluto return. However, Pluto has been within two degrees of exact since Jan. 26, 2021 and will remain so through Nov. 19, 2024. So, Pluto return issues—including slavery (today's Black Lives Matter), equality and being governed by majority-elected officials—will remain in the headlines through the next presidential election.
Both the S&P 500 and Nasdaq-100 could make highs on Monday, July 11 when the moon and Mercury are playing outsized roles because they are out-of-bounds and behaving in extreme manners. 
In the S&P 500 first-trade chart, the transiting moon is conjunct Saturn and square the sun; Mercury is squaring first-trade moon and trining first-trade sun. In the Nasdaq-100 first-trade chart, transiting moon and Venus are aligned with the index's first-trade moon/Uranus opposition, with transiting Mars exactly opposite first-trade Pluto. Out-of-bounds Mercury is exactly 150 degrees away from the first-trade sun. 
On a rally in the S&P 500, there could be significant resistance at 3943, which is the end-of-cycle conversion level from the first-trade sun; it also is near the June 28 high of 3944. In the Nasdaq-100, the first-trade ascendant's conversion level of 12,261 could prove to be resistance, especially as a rally there would be just shy of the filling the gap left at 12,265-12,075 on June 10. The June 27 rally with a high of 12,175 entered the gap but stalled at the Jupiter conversion level of 12,178.
Money matters are in fine shape on Wednesday, July 13 as Venus in Gemini trines Saturn in Aquarius. This is an excellent time to review and update your long-term investment strategy and portfolio, especially focusing on investments that tap into air-sign influence, e.g., technology, communications or justice. You'll feel especially responsible about doing so under the full moon in Capricorn. 
Misunderstandings about money could occur on Thursday, however, when Venus squares foggy, dissolving Neptune. On the upside, Mercury and Uranus are just 60 degrees apart, so you can take the opportunity to liven up the conversation, particularly as it concerns financial needs to take care of others. 
On Saturday, keep your senses open to "aha" messages between 9:42 a.m. and 9:27 p.m. (ET), when Mercury is in the heart of the sun and supercharged.
Markets on the Move
With inflation top of mind, here's some exchange-traded funds that tap into the commodities markets that can either drive underlying inflation (e.g., crude oil) or become a refuge from it (e.g., gold).
USO United States Oil Fund LP
USO is the largest energy market exchange-traded fund, and was designed to track the performance of the crude oil futures market. It began trading on April 10, 2006 and has $2.7 trillion in assets. 
This year, market turns in USO and the WTI crude oil futures market have come within one day of each other. In March, futures peaked and bottomed one day ahead of USO on March 7-8 (high) and March 15-16 (low). In June, futures and USO have turned on the same days—high on June 8, low on June 22 and high on June 29.
That could also be the case for a potential low on Friday, July 15 in USO, but Monday, July 18 in crude oil futures. On Friday, four transiting planets will be connecting with five planets in the USO first-trade horoscope. These include: (1) Venus conjunct first-trade Mars; (2) sun and Mercury both square first-trade sun and trine first-trade Mercury; and (3) moon conjunct first-trade Neptune (ruler of crude oil) and square first-trade Jupiter.
However, the timing has been vastly different at USO's record high and low. It set its record high of $953.36 on July 11, 2008, nearly a month after crude oil futures made their record high at $147.31 per barrel on June 15. Crude oil futures set their record low of $6.50 on April 21, 2020, one week before USO bottomed at $16.88. (Note also that USO's June 2022 peak of $92.20 was 90 percent below its price at the 2008 record; meanwhile, crude oil prices in June 2022 at $130.50 were just 11 percent below their 2008 record.)
On a longer-term basis, transits for Nov. 8, 2022 (Election Day) look quite interesting for USO. First-trade Neptune (crude oil's ruler) is at the apex of a heavily aspected T-square formation that includes transiting sun, moon, Mercury, Venus, Saturn and Uranus. In addition, transiting Neptune conjoins first-trade Mercury exactly. As these connections have occurred at both highs and lows for USO, it's a toss-up right now whether prices might bottom or top. It will be easier to spot the potential trend change in early November.
GLD SPDR Gold Shares
GLD is the largest commodity ETF with $59.6 trillion invested. It began trading on November 18, 2004, and is designed to track the physical gold market.
Significant market turns in GLD are closely aligned with those of the cash gold market, often on the same day or one day apart. The exception to that was the low in December 2015, when the cash market bottomed on Dec. 3, but GLD didn't bottom for another two weeks. 
This week, GLD could make a high on Monday, July 11; I'm looking for the gold market to peak two days later. On Monday, transiting Venus and Saturn are forming a grand trine with GLD's first-trade Venus. Adding to the astrological strength is an exact opposition between transiting Mars and first-trade Mars as well as a conjunction between the moon and first-trade Mercury. 
Also watch for a potential low in GLD a week later, on Monday, July 18. That's when the sun, moon, Mercury and Neptune form a grand trine with GLD's first-trade sun and Saturn; Venus is at 00 Cancer. This is the same day I'm looking for a potential low in the gold market.
PDBC Invesco Optimum Yield Diversified Commodity Strategy No K-1
PDBC is the largest diversified commodity ETF, with $8.7 trillion invested. Begun on Nov. 7, 2014, it has exposure to several energy markets (gasoline, heating oil, Brent crude, WTI crude and natural gas), three grain markets (wheat, corn, soybeans), gold and sugar. 
Upcoming changes in trend could appear with a low on Tuesday, July 12 and a high in the last week of July or first week of August. For the low, the sun and Mercury will be making a trine to first-trade sun and Venus, while transiting Mars trines first-trade Mars. 
PDBC could peak on Tuesday, July 26, when the transiting moon, Venus and Jupiter form a T-square with first-trade Mars and Pluto. However, also watch Monday, August 1 for a potential high. That's when the tight conjunction of Mars, Uranus and the North Node (all at 18 Taurus) are partile opposite PDBC's first-trade Venus while transiting Venus is also trine.  
Weekly Highlights
Euro FX Low on Monday, July 11—This currency's price could make an important low as Venus and the moon cross its first-trade MC/IC axis, with the sun squaring first-trade Venus. The September futures is flirting with the planetary price conversion level of 1.02200. If the euro "breaks the buck," then conversion level support could come in at 0.98200 or 0.96600.
Gold High on Wednesday, July 13—The full moon and Mercury align with the gold market's first-trade Mercury/Venus/Saturn axis, while Venus trines first-trade Venus. Given last week's resounding fall through $1800 per oz., expect resistance at $1783, the end-of-cycle planetary conversion level and the low from July 1 in August futures.
Bitcoin High on Thursday, July 14—This day is bitcoin's half-birthday, with the transiting sun (accompanied by Mercury) exactly opposite its first-trade sun. If bitcoin can climb above the June 27 high of $21,832, then it might have a shot at $23,310 to $23,730, adjacent conversion levels from Saturn and the ascendant. 
10-yr. T-note Low on Thursday, July 14—The sun and Mercury are in a square aspect to the futures market's first-trade Saturn and Pluto, with the moon trine first-trade Mercury and Venus filling out a T-square by opposing first-trade Neptune and squaring first-trade Venus. If futures prices fall through planetary price conversion support at 118-08, then they could fall to the next level lower of 114-02, near the June 14 lows of 114-075 in the September contract.
All information in this post is merely the personal opinion of the author and not that of Astrology.com or any other person, company or entity. This information is not to be construed as financial advice, nor relied upon as such. Please contact your broker or financial advisor for trading and investment advice, and use astrological indicators in combination with other trading-decision inputs. Past results are not necessarily indicative of future market behavior.
Store
Recommended Reports For You
Most Popular on
Astrology.com