Weekly Horoscope for April 23: Build Your Success.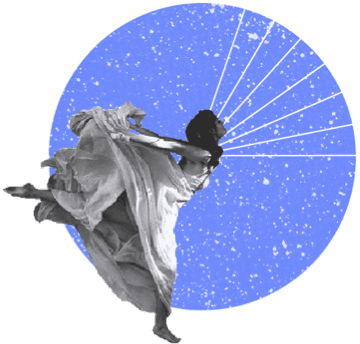 An especially productive period is upon us, providing some exciting opportunities for success. This week, communications and clarity are working in tandem. However, while success is likely to be found, it will most easily manifest if you seize the day and seek to unearth the opportunities scattered like jewels tossed amongst the sands. The most notable day will be April 25, when the sun will sextile Saturn. This promotes long-term planning and success that is established on a firm foundation. Use this day to discuss your goals and put pieces into place.
MANTRA
I will create a life that is filled with fulfilling success. I am not limited by beliefs imposed on me by others.
ZODIAC SIGN RATINGS
When it comes to three zodiac signs that will feel significant opportunity this week, those will be Taurus, Aquarius, and Pisces. As the sun and Saturn link, they will infuse everyone with a pragmatic, long-term vision for success and growth. Tauruses will fare particularly well, able to fluidly move toward significant achievements, aspirations, and more prosperity from their careers, especially when they strike forth and assert themselves. Aquarians will see opportunities around their finances, especially regarding matters of home or real estate. For instance, if they are looking to apply for a mortgage to buy or build a house, this would be auspicious. Last, Pisces will feel strong and mighty, perhaps even like an authority, once they speak their ideas to the world and communicate their plans.
YOUR WEEKLY HOROSCOPE
ARIES
Let your words weave spells upon everyone everywhere this week, Aries. Use it to guide you closer to your personal and professional goals. With Venus, our sweet goddess planet of charm and attraction, dancing through your solar third house of ideas and communication, you'll have an extra special touch of magic when pitching your ideas. While you often tend to be especially persuasive, this skill will increase even more now.
TAURUS
Focus on attracting gorgeous possessions now, Taurus. You're being given an opportunity to beautify your life. As your planetary ruler, Venus, spins in your solar second house, you have an opportunity to make your life and living space dazzle with gorgeous adornments, furniture, and items. Another way this could benefit you is by selling pieces you've outgrown instead as you seek to find the perfect home for these objects. Someone out there may feel ecstatic that you're passing them along.
GEMINI
Radiate like a brilliant ruby, Gemini. This is an especially auspicious period to focus on romance, whether single or attached. With Venus, the goddess planet of beauty, love, and attraction, prancing through your zodiac sign — your solar first house of identity — you'll be leaving everyone with their jaws on the floor as you strut right on by. If seeking a connection, put yourself out there and mingle! If coupled up, use this time to indulge in tender and sensual fun.
CANCER
Cuddle up with your most comfortable pajamas, favorite blanket, and a good book or show, Cancer. As Venus takes a nap in your solar twelfth house of privacy and solitude, you'll be feeling a little disconnected from others and the world. You'll be eager for a more relaxing routine and schedule. If single, it may be quite challenging to find a quick romance or hookup, as the universe is telling you to recharge your batteries and reflect on where you have been.
LEO
Happy invitations and gatherings with lovely friends are certainly coming your way now, Leo. Consider working with a matchmaker or downloading an upscale dating app if looking for something more serious. With Venus, the planet of joy and pleasure, swimming through your solar eleventh house, everyone is eager to interact with you and catch up. If single, you favor meeting charming new acquaintances by circulating about town or attending events.
VIRGO
Dust off your most elegant or handsome outfit, Virgo. If you are looking for a better job or promotion, work toward it now, and you may find the pieces fall into place. You could soon be in the spotlight! With Venus, our goddess planet of attraction and joy, bringing applause your way from your solar tenth house of achievement, everyone is bowing at your feet. This is likely to bring awards or rewards from previously completed work your way.
LIBRA
Long-distance travel would bring you unlimited joy now, Libra. As your planetary ruler, Venus, our goddess of love and pleasure, spins in your solar ninth house of expansion, you're set to enjoy the festive change of pace. This is an auspicious period to embark on destinations far and wide that have always fascinated you. Knocking them off your bucket list would feel like a major personal achievement.
SCORPIO
Opportunities to expand your wealth or investment portfolio may be upon you, Scorpio. Keep your eyes on the prize! With Venus, our goddess planet of profit and money, spinning joyfully in your solar eighth house of assets and big financial matters, you have plenty of luck on your side! If you are seeking to negotiate or renegotiate a bonus, commission, settlement, or perks from an employer, this is also a great week to do so. Know you're worth it!
SAGITTARIUS
Harmony in relationships is upon you at this time, Sagittarius. Use this energy to smooth out any friction or confusion. This is beautiful news, as you have experienced ups and downs in your connections for quite some time! With sweet Venus, our goddess planet of affinity and pleasure, across the sky from you in your solar seventh house of partnership, you can easily find accord. If you'd like to make long-term promises, do so now.
CAPRICORN
Relationships with coworkers, staff, or people who report to you will fare well now, Capricorn. This is because Venus, the planet of harmony, is smiling at you from your solar sixth house. However, another sweet way this may affect you is instead around pets. If you'd like to adopt an animal to bring more laughter and light into your life, move forward now and start looking. You may find the better little sweetheart who completes your heart!
AQUARIUS
Creativity is radiating from you like you're a shimmering star, Aquarius. Your expression, eloquence, art, and performance abilities are tip-top! Whether you are a professional artist or not, use this energy to unleash your inner child. You may surprise yourself and others with your raw inspiration and talent. People could very soon be in awe of your gifts, and you'll have plenty of fun practicing them.
PISCES
Spend some time beautifying your home or living space, Pisces. No matter what, focus on transforming your home into a radiant place that promotes positive energy and abundance. As Venus, the planet of beauty and joy, bounces through your solar fourth house of domesticity, you could attract gorgeous possessions, décor, or furniture to update your sanctuary. Friends and family will also love visiting and feel uplifted by the good vibes.
Store
Recommended Reports For You
Most Popular on
Astrology.com