Weekly Horoscope for August 6: Dream Big, but Keep Your Feet on the Ground.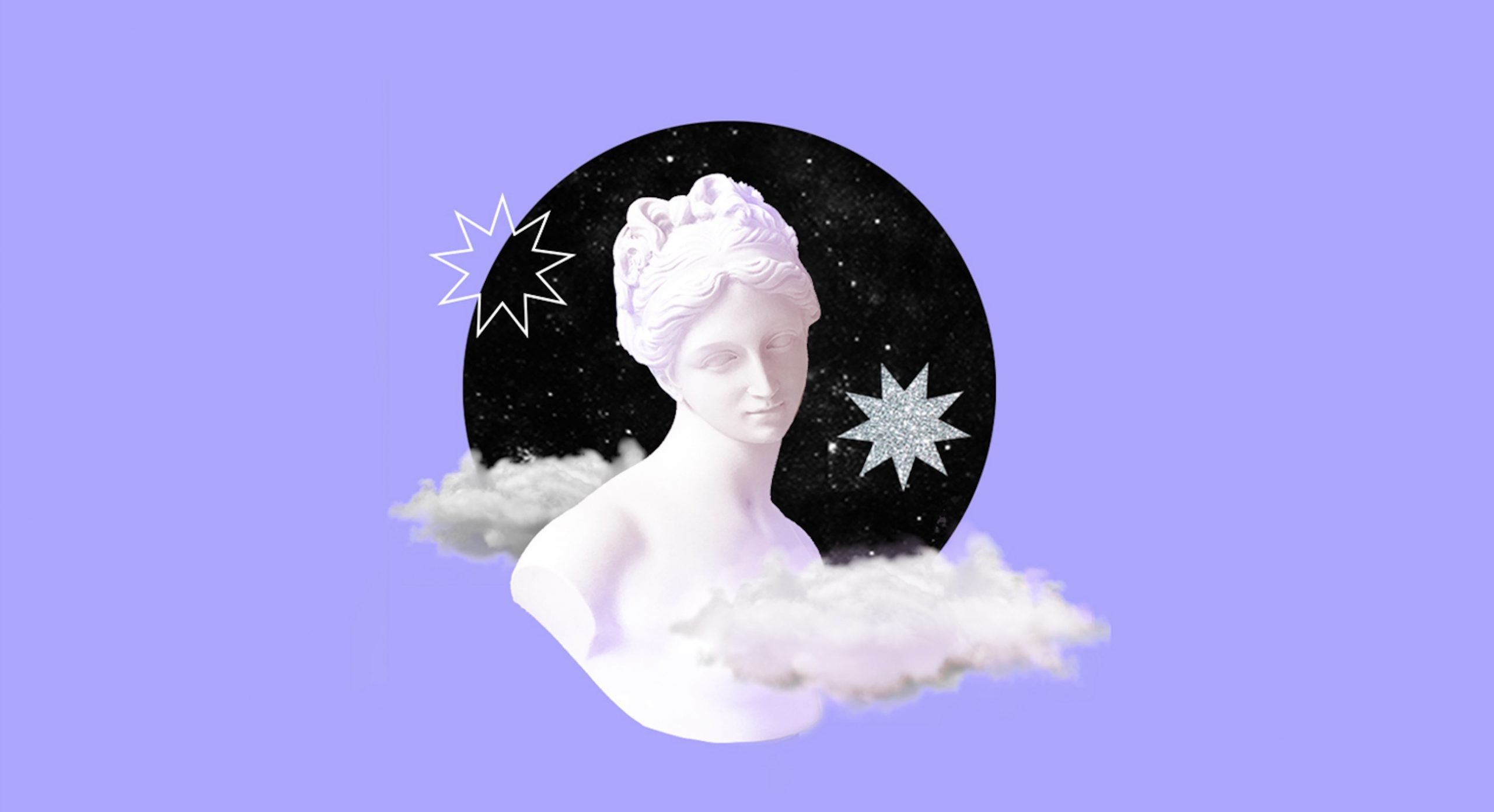 The week ahead will bring many twists and turns but generally sunny skies. As we parade forward through Leo season, not only are we naturally more uplifted, but the stars are also aligning. The most notable energy to focus on takes place right at the outset of the week: August 6. Our mighty luminary, the great sun, links in a square to Jupiter, our Great Benefic and the planet of luck, expansion, and fortune. While this certainly will lift our spirits significantly and bring us an eagerness to socialize, pursue our heart's desires, and have plenty of fun, we may also feel like we're floating off into the far reaches of space. This vibration may cause us to be exceptionally overconfident or indulgent, so a dash of moderation and caution is also encouraged throughout the week.
MANTRA
I am ready to dream big. I will work to build them every day.
ZODIAC SIGN RATINGS
This week, three zodiac signs are especially favored and could feel larger than life: Taurus, Leo, and Scorpio. With so much festive energy rippling through the heavens, this trio will be ready to shake it up and step outside their comfort zones. Tauruses could have incredibly lucky breakthroughs around domestic or romantic matters. Leo and Scorpios could also have big wins or turning points concerning their professional lives. Scorpios, though, have a higher likelihood of striking gold in their career if working with a business associate, agent, or partner.
YOUR WEEKLY HOROSCOPE
ARIES
You may be busy on multiple projects for your employer or taking on more responsibility throughout your life, Aries. The universe is loading you into the cockpit like a speeding bullet now. As mighty Mars, the planet of action and your planetary ruler, sizzles in your solar sixth house of productivity, you're likely knocking off milestones in your work life! If you're ready to add a fierce fitness plan to the docket, go for it.
TAURUS
Let the fire of love overtake you completely, Taurus. With mighty Mars, the planet of sex and desire, igniting your solar fifth house of pleasure, dating, and true love, magic is happening before your eyes! This is a major period for singles to link up with sexy new prospective suitors. If you are in a relationship, it's time to let out the sugar and spice together and try out plenty of naughty sex positions.
GEMINI
You may be especially busy in regards to moving, renovating, or relocating, Gemini. Domestic matters will be a big priority for you at this time. Mighty Mars is parading through the fields of your solar fourth house of home and family. If there has been tension rippling between you, your parents, and your kindred, now is a good time to air it out peacefully. Don't say or do anything that you might regret.
CANCER
Let your mind soar like a hot air balloon, Cancer. With mighty Mars, the planet of action and energy, dancing over the gardens of your solar third house of communication, you may be hard at work on a significant writing, speaking, advertising, or social media project. With your mind and intellect so focused and alert, you may be stumbling on brilliant breakthroughs.
LEO
You're burning through wads of cash like fire tinder, Leo. You may be dropping money on big items, like possessions, trips, real estate, or debt. As mighty Mars slingshots through your solar second house of finances, you're likely spending money even faster than you make it! The best thing to do is to get a hold of your finances before they run off the track without you!
VIRGO
You're a fiery beacon streaking through the heavens now, Virgo. You are in it to win it and it shows! As mighty Mars, the planet of passion, drive, energy, and sex ignites your zodiac sign — your solar first house of identity — you're ready to conquer everything you set your vision upon. Use this energy like a booster rocket to catapult you to your most significant personal or professional plans or goals. 
LIBRA
Strange, ethereal energy is poking you from every direction now, Libra. You're downloading brilliant ideas and messages about significant projects you're building behind the scenes. This is because mighty Mars, the planet of energy, action, and drive, is spinning in the hidden depths of your solar twelfth house. Use this time of brainstorming and development to launch toward your plans. You've got this if you trust your intuition and buckle down.
SCORPIO
Strut forth down the proverbial red carpet, Scorpio. Your planetary co-ruler, mighty Mars, the planet of energy and desire, is soaring through your solar eleventh house of friendships and acquaintances. You'll definitely be the queen bee as everyone invites you to many festivities, celebrations, and birthday parties. Flash your famous smile and show them what you've got!
SAGITTARIUS
Get ready for rapid momentum in your professional life, Sagittarius. If you'd like to aim for a prestigious award, promotion, or competitive job, the stars are working on your accord. As mighty Mars, the planet of action and energy, soars through the skies of your solar tenth house of achievement, you've got the power! You're reaching toward ambitious new milestones as you realize the crown could soon be yours. 
CAPRICORN
Imagine that you're a pioneer exploring a vast new continent this week, Capricorn. If you're ready to immigrate or live overseas, consider the process or apply for a visa now. With mighty Mars, the planet of energy, charging forth in the prairies of your solar ninth house of expansion, you're about to explore new people, places, and ideas. Use this energy to plan long-distance travel.
AQUARIUS
Don't get too confident with your finances now, Aquarius. If you need to apply for a mortgage or extra credit line, this could be an auspicious moment to assess your options. Mighty Mars is causing a ruckus in your solar eighth house of investments and assets. This means you could be spending major money on large-scale items or purchases. Don't forget to keep your tabs on your budget! 
PISCES
It's time to be like two bulls plodding forth side by side, Pisces. Mighty Mars is packing the heat in your relationships! It is crucial to find someone who mirrors you and can support you as you both tackle projects and plans side-by-side. This can empower all of your relationships, whether it's in business, collaboration, or love. Know you're ready to be a power couple as you both discuss your vision and make it come to life.
Most Popular on
Astrology.com