Weekly Horoscope for December 11: Manifest Your Magic!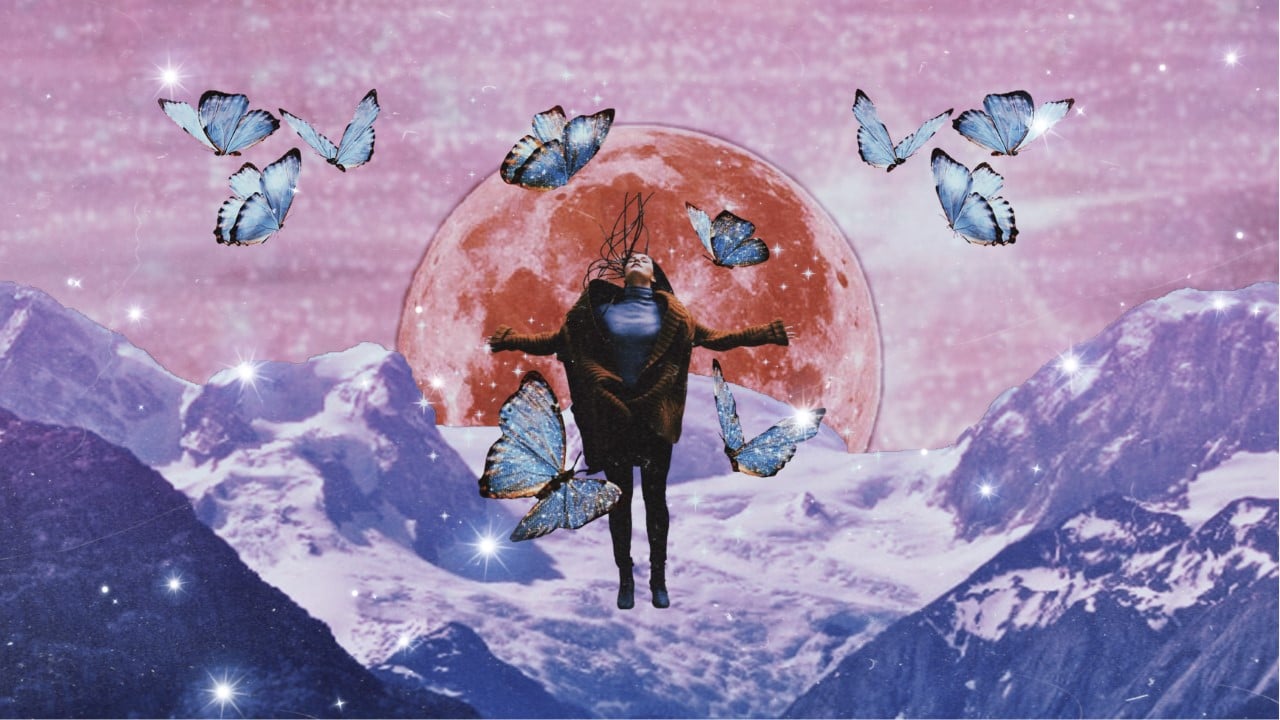 A week with generally positive vibrations is upon the world. While Mercury, our planet of communication and the mind, does enter his pre-shadow phase at the onset of this week, beginning his slow approach to a retrograde at the end of this month, other factors will be more important to focus upon. Throughout 2022, Jupiter has predominantly been in Pisces. He will remain for one full week longer in this water sign. When Jupiter is in Pisces, our mystical, spiritual, creative, and romantic abilities are amplified. That's why it's crucial to turn within and truly assess what you wish to manifest. Use this week to call out to the universe what you desire, activate your magic, and start to turn your plans into action. Jupiter will not return for over a decade.
MANTRA
I am a conduit of the universe. Whatever I desire and will for can be mine.
ZODIAC SIGN RATINGS
As Jupiter finishes his swim through the reefs of Pisces this week, all zodiac signs will enjoy his blessings. However, Cancer, Scorpio, and Pisces will benefit most of all. Jupiter flows so sweetly with the water signs because he is domicile in Pisces and exalted in Cancer. He can expand his natural tendency to empower faith, belief, and compassion. For now, Cancers should consider how they can connect more deeply with the synchronicities of the universe. Scorpios should heal their hearts and open them more deeply. Pisces should allow themselves to be conduits for the beauty of the universe.
YOUR WEEKLY HOROSCOPE
ARIES
Soon Jupiter will return to your zodiac sign, Aries, ushering forth a whole new era for you. This week, deeply connect with your spiritual side. Your psychic abilities may be amplified now, so it would be wise to write down any messages you are channeling or picking up from the universe. You are extra sensitive now and may harness incredible new levels of perception. Be open and surrender.
TAURUS
There is still likely at least one dearly held hope, dream, or aspiration that comes to mind that you want more than anything, Taurus. Use this week to lay out a strategy of how you can manifest it and make it happen. Connect with people in your community or network who may be inclined to support and help you now. The key to manifesting desires is speaking up when the time is right. Do it now.
GEMINI
Glorious success has been raining down on you throughout 2022, but you still have higher echelons you seek to scale, Gemini. With Jupiter still orbiting in the late degrees of your solar tenth house of achievement, now is the time to strike and try to get all the pieces in place. Assess your strategy to become more powerful.
CANCER
You have one last week to see major progress on a traveling, publishing, or academic goal, Cancer. If you have always wanted to pursue these horizons, you must use Jupiter in your solar ninth house now. The Great Benefic will not return for nearly twelve years, so you have to use luck and expansion while you have it. Otherwise, the door will soon close. Soar into the exhilarating new frontiers.
LEO
Big financial opportunities could be right around the corner, Leo. However, the key to working with this energy is to seize this last and final week. Jupiter is orbiting in the corner of your solar eighth house of assets, settlements, and investments. If you're ready to meet with a financial advisor to build your wealth, don't let the time pass you by. Strike while it's hot and in your favor.
VIRGO
If you've been praying to meet a soulmate, this week is giving you one final opportunity to connect with one by the grace of our Great Benefic, Jupiter, Virgo. He will stand across the sky from you in your solar seventh house now before he moves onto other territories in the sky. Know what you desire in a significant partner and put yourself in the opportunity to align with whoever is meant for you.
LIBRA
This week could give you one last major boost regarding your physical health, diet, and fitness, Libra. As Jupiter remains in your solar sixth house for one final week, you must lay the seeds of new patterns and habits. If you'd like to talk to a specialist and gain their perspective, this could truly be invaluable. Strength and health come from a mindset and the decision to build.
SCORPIO
True love could be right around the corner, and with mighty Jupiter orbiting in the final degrees of your solar fifth house of passion and romance, you have one last week to strike while the iron is hot, Scorpio. Don't just wait for a soulmate to come to you, though. It's crucial that you make yourself the most loveable, beautiful, and kind version of yourself to align with this person.
SAGITTARIUS
The cosmos are in your favor if you'd like to move, redecorate, or renovate, Sagittarius. Your planetary ruler, mighty Jupiter, will continue to orbit in your solar fourth house for just one more week. He will not return for nearly twelve years, so if you'd like luck to be on your side around any of these matters, seize the day and trust your intuition as it guides you.
CAPRICORN
Jupiter is blessing your ability to amass vast quantities of ideas, new perspectives, and knowledge, Capricorn. He will dance for just one week longer in your solar third house. This is a crucial time to enroll in new classes or places where you can upgrade your credentials. If you've been ready to work on a milestone intellectual endeavor, harness these important vibes now. You could find that this one lifts you up like a hot air balloon.
AQUARIUS
The key to prosperity is always keeping your eyes on the prize, Aquarius. Glorious Jupiter will orbit in your solar second house of finances for just one week longer. If you'd like advice about how to build wealth, connect with a mentor or financial advisor. They could have fantastic insight into ways you can build income streams while cutting out any unnecessary expenses. Harness these vibes like you're being covered in gold.
PISCES
For just one week longer, you wear the crown as the celestial favorite, Pisces. This is because your planetary co-ruler, Jupiter, the giver of luck, is set to leave you behind. Use this final week to plant seeds in your personal or professional life that you'd like to see bloom in the next decade. Blessings could still rain down upon you if you seize this moment now.
Kyle Thomas is a globally recognized pop culture astrologer who has been featured in Cosmopolitan Magazine, Bustle, Elite Daily, House Beautiful, Marie Claire, YahooNews, MSN, and more. He is also one of the official astrologers for both Astrology.com and Horoscope.com. He is known for his cosmic guidance for celebrities, business executives, and prominent influencers. His work harnesses the power of the stars in regard to entertainment lifestyle and trends affecting people worldwide. Currently, he is the official astrologer for @Horoscopes + @Horo.ScopesDaily (4.5 million followers. Kyle received two Bachelor of Arts in Psychology and English from the University of Wisconsin-Madison and integrates these degrees into his growing research of psychology, personality, and the human condition.
Store
Recommended Reports For You
Most Popular on
Astrology.com