Weekly Horoscope for February 12: Embrace Soulmate Love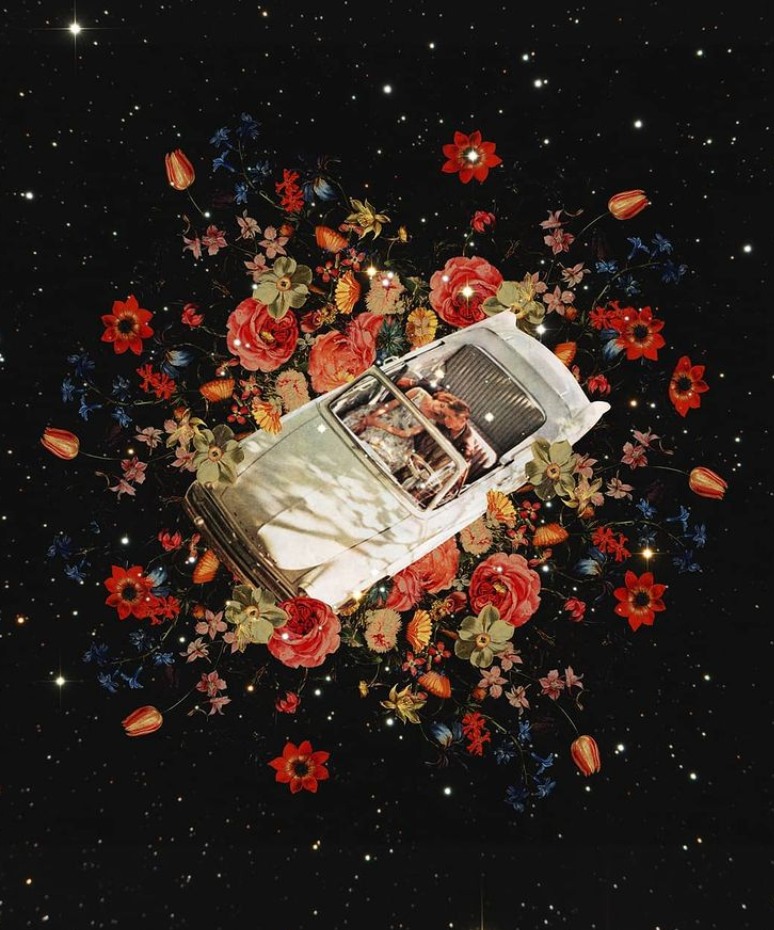 Romance and pleasure will be magical this week as sweet Venus, our goddess planet of love and art, swims through the depths of Pisces. While she first entered here on January 26 and has been spinning like a dolphin in these tropical reefs, she makes one of her most magnificent unions of all in the days ahead. Once a year, Venus unites with Neptune, the planet known to be her higher octave and tied to spirituality. This conjunction takes place on February 15, which is perfect for the season of love! While this union only takes place once a year, it will put everyone in the mood for love throughout the week to come. This often allows tender, compassionate magic to energize existing relationships. Singles have a very high likelihood of meeting a soulmate connection. Don't let this gorgeous energy go to waste!
MANTRA
Soulmate love is meant for me. I deserve to have the most beautiful relationships ever and will open my heart to romantic magic.
ZODIAC SIGN RATINGS
The week ahead brings dazzling opportunities for romance, pleasure, and intimacy to Taurus, Virgo, and Scorpio. All three of these zodiac signs will likely feel blessed by the cosmos above. Tauruses will have a dazzling opportunity to enjoy time with friends and acquaintances and will experience a magnificent chance to meet someone new through online dating or their networks. Virgos will be blessed in all matters of partnership, union, and commitment — perhaps even finding a soulmate connection with long-term potential. Scorpios, though, will feel as if they're stepping into a fairytale romance and can use this week's ethereal energy to grow closer body and soul with the sweetheart at their side or find someone new who understands them on the deepest of levels.
YOUR WEEKLY HOROSCOPE
ARIES
Spend time focusing on giving yourself an extra special dose of self-love this week, Aries. Sweet Venus, our goddess planet of love and beauty, is dancing softly through the depths of your solar twelfth house of privacy and seclusion. Not only can you treat yourself to a spa day or rest and recharge, but you could find yourself reflecting on everything you've built in your love life in the entire year past.
TAURUS
Great joy is coming your way this week, Taurus. As your planetary ruler, sweet Venus, dances in the heights of your solar eleventh house, you'll have many opportunities for celebration with your lover and friends. Meeting someone new through social media, a dating app, or your network will also increase your chances of finding a suitor who truly speaks to your heart. Attending events and mixers are also phenomenal ways of using this energy.
GEMINI
Applause and accolades could be coming your way this week, Gemini. As Venus dances through the heavens, she will blow kisses to you from your solar tenth house of achievement. This ensures that bosses, authority figures, and VIPs could be especially fond of you at this time and even more open to your pitches and ideas. Awards or public recognition could also manifest for previously completed work.
CANCER
Romance could blossom when you step outside of your comfort zone this week, Cancer. As Venus unites with Neptune in your solar ninth house of expansion, you'll feel eager to pursue new horizons that fulfill you. Singles should consider dating outside of their normal type, such as someone from a different background, culture, or place of origin. Couples may feel an urge to travel now or set up a dazzling vacation later in the year.
LEO
Sensual lovemaking may be quite magical for you this week, Leo. As Venus dances through your solar eighth house of intimacy and sexuality, you'll feel the urge to merge. Don't let this orgasmic energy go to waste! While those in relationships will enjoy this energy more, singles can use this energy to assess their true needs in relationships. By understanding them, you can find someone who is perfect for you going forward.
VIRGO
Relationships will glitter like gold this week, Virgo. This is because sweet Venus will unite with majestic Neptune across the sky from you in your solar seventh house of partnerships. You may have the sudden urge to get engaged, move in, or make a long-term commitment. Singles also have a high probability of meeting a soulmate connection who could end up being their forever partner! Put yourself out there!
LIBRA
The week ahead will give you a chance to find the perfect work and life balance, Libra. As your planetary ruler, sweet Venus, shakes it up in your solar sixth house of productivity, you'll have a much easier routine. Your job and employment may also be running more smoothly, and relationships with coworkers are also likely to be rather delightful, too. If you are looking for a new job, you may have a winning stroke of luck this week.
SCORPIO
A five-star week for romance and true love is upon you, Scorpio. With sweet Venus uniting with majestic Neptune in the glorious skies of your solar fifth house, you're in the mood to chase your heart's desires. Singles have an extra dose of luck on their side to meet a soulmate or twin flame connection. If you are trying for a pregnancy or adoption, the stars could also align this week, as well.
SAGITTARIUS
Happy news around domestic or family matters could appear this week for you, Sagittarius. As Venus ventures joyously through your solar fourth house, you could make a lovely change to your living space. This would be a fantastic week to throw a party for your kindred and friends. Another way you can maximize this beautiful energy is to hit up stores and find dazzling new items, décor, and furniture.
CAPRICORN
Love could blossom when you least expect it this week, Capricorn. If bounding around to nearby cities or towns, you may stumble into someone who captivates your mind and heart. Couples would have a fabulous time if traveling now, too. However, this same energy will invigorate your social life, so hit up your favorite haunts and you may soon link eyes with someone who ends up as a promising romantic option.
AQUARIUS
Gifts or money could be manifesting as if out of thin air this week, Aquarius. Venus is making you a money magnet! Lovely possessions could also be attracted to you at this time. If you are looking for a new job or to take on a side hustle or clients, this week could bring sweet news around these matters, as well. Open yourself up to lady luck!
PISCES
The week ahead could make you feel like a celebrity, Pisces. All eyes will be on you! This is because sweet Venus will unite with Neptune in your zodiac sign — your solar first house of identity — and allow you to bewitch anyone you meet. You could feel like an enchantress or seductress as everyone bows to your desires and beauty. Enjoy the peaceful and pleasant vibes!
Most Popular on
Astrology.com