Weekly Horoscope for February 26: Choose Courage and Conquest!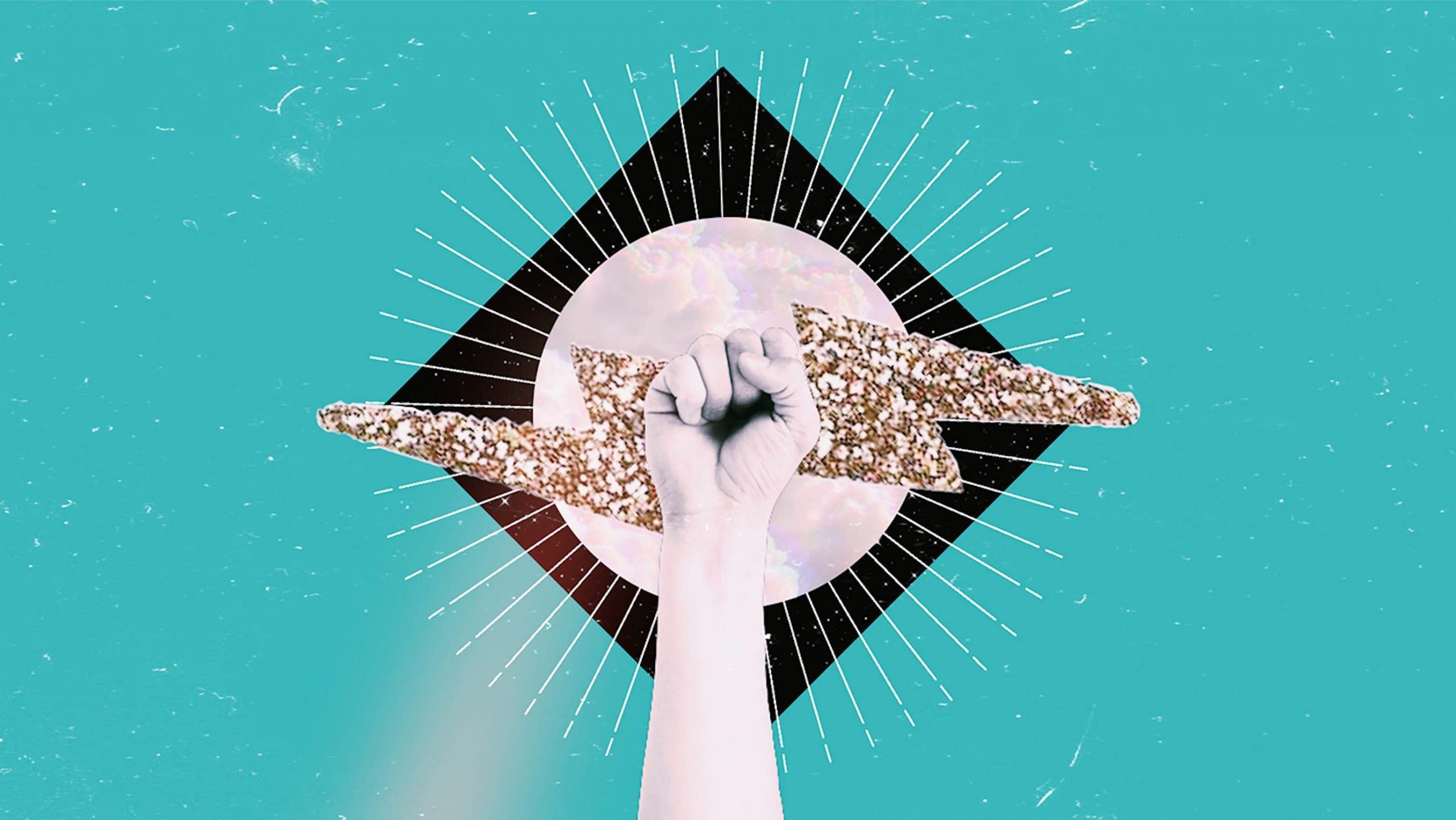 Life will be taking on a faster and more adventurous pace this week, especially concerning our social lives and relationships. Last week, our sweet goddess planet of love and beauty, Venus, ignited in the heavens of Aries. However, her first extremely significant astrological aspect takes place this week, bringing forth euphoric moments near March 2. As Venus continues her fiery dance through the zodiac sign of the Ram, she unites in a perfect conjunction with Jupiter, the benefic planet, on this day. This will amplify all blessings around happiness, romance, and pleasure to the greatest degree. Be sure to set up plenty of fun and adventurous plans this week, as Venus will not unite with Jupiter for over a year — and not again in Aries for over a decade.
MANTRA
I will let bliss overtake me. Life is meant for true happiness and love, and it is coming to me.
ZODIAC SIGN RATINGS
An over-the-top exuberant energy will certainly be felt by all zodiac signs this week, especially by Aries, Gemini, and Sagittarius! With the conjunction of Venus and Jupiter taking place, these three zodiac signs will be ready to celebrate life more vividly and brightly than they have in a very long time. Aries will notice a tremendous surge in beauty and popularity and could find they unite with a soulmate connection. Use this energy to pursue your heart's greatest desires. Geminis will likely have a breakthrough of joy around their social life or friendships and could even meet a platonic soulmate connection. Sagittarians, however, will feel as if their hearts are radiating light for a million miles! Focus on dating, fertility, or creativity this week, most of all.
YOUR WEEKLY HOROSCOPE
ARIES
You are the pure embodiment of an Adonis or Aphrodite this week, Aries. You will feel like you are a mainstream celebrity everywhere you go! Embrace your rock star magnetism and treat yourself to pure and total pleasure. This would be a phenomenal week for a photo shoot or to pamper yourself with a shopping spree or facial. Whether single or attached, set up a memorable date with someone who lights your heart on fire.
TAURUS
This week could make you feel like a guardian angel is guiding you and your romantic life, Taurus. As your planetary ruler — Venus — and Jupiter unite in your solar twelfth house, you may meet a soulmate connection from a past life or simply your past who is ready to re-enter your life. Previous good karma you've amassed around romance and relationships could also "pay off" and reward you now.
GEMINI
Prepare for a week that feels like you've hit the mega jackpot, Gemini. As Venus and Jupiter sing from the heavens of your solar eleventh house, you will likely find a major achievement manifest that fills you with total euphoria. A major lifelong hope, dream, or aspiration may now be at hand, manifesting before your very eyes. Simultaneously, you may feel lifted up by friends and supporters who believe in you.
CANCER
A pinnacle victory in your professional life could arrive this week, Cancer. This is due to the union of Venus and Jupiter in the heights of your solar tenth house of achievement. A major award, promotion, public recognition, or favorable press could arrive, bringing applause for your skills and efforts like resounding thunder. You have worked hard to get here and will likely see the fruits of your labor.
LEO
Don't stay home or in your comfort zone this week, Leo. With Venus and Jupiter spinning in a lover's dance in your solar ninth house of expansion, this would be a glorious moment to set off on a long-distance vacation or journey or to plan one for the year ahead. Book your hotel and flights and research where you'd like to explore. This could end up being one of your favorite memories.
VIRGO
A major win around wealth and prosperity could materialize this week, Virgo. As Venus and Jupiter unite in your solar eighth house of big money matters, you could quite literally hit the jackpot. This would be an auspicious period to expand your investment and asset portfolio or re-negotiation your bonuses or benefits packages. These would bring lucky financial breakthroughs to a great degree. Think for the long term and turn your attention to creating wealth.
LIBRA
One of the most blessed weeks for partnership is upon you, Libra. As your planetary ruler and mighty Jupiter unite across the sky from you in your solar seventh house of relationships, you'll have tremendous luck and harmony in significant connections. A discussion or commitment about moving in, engagement, long-term promises, or marriage could send you into a euphoric mood.
SCORPIO
A major milestone around your employment could appear this week, Scorpio. For instance, you may receive the opportunity to work on an exciting project that could be like a jewel in your crown. Another way the energy of this week could affect you is by bringing tremendously happy news regarding your diet, fitness goals, or physical health. No matter what, know your life is back on the right track!
SAGITTARIUS
This week will feel like you stepped into a fairytale romance, Sagittarius. As Venus and your planetary ruler — Jupiter — unite in a conjunction in the skies of your solar fifth house, you'll be on top of the world. This foretells glorious news around matters of the heart — from romance to children, hobbies, sports, or even creative endeavors. Embrace the magic of the moment!
CAPRICORN
This week will bring magnificent good news around home and family matters, Capricorn. As Venus and Jupiter cozy up in your solar fourth house of domesticity, you may find a lucky breakthrough around real estate, moving, or renovating. On the flip side, you may now be celebrating the big shift, such as with a housewarming or lovely dinner party where you entertain friends and kindred spirits.
AQUARIUS
Your ideas will bring prosperity, fortune, and luck to you this week, Aquarius. As Venus and Jupiter unite in a conjunction in your solar third house of communication, you may now be offered a contract that helps you to speak your truth and empower others. If involved in advertising, writing, speaking, performing, or marketing, you may have a big win around a milestone project that leads you to more money down the road.
PISCES
Wealth could be raining down on you like showers of gold, Pisces. As Venus and your planetary co-ruler — Jupiter — mosey along in the heavens hand in hand, they will sparkle within your solar second house of income and possessions. An exciting windfall around money could manifest out of thin air. You may find that you are offered a lucrative new job, client, or raise at your place of employment.
Most Popular on
Astrology.com