Weekly Horoscope for February 5: Unleash Your Mighty Roar!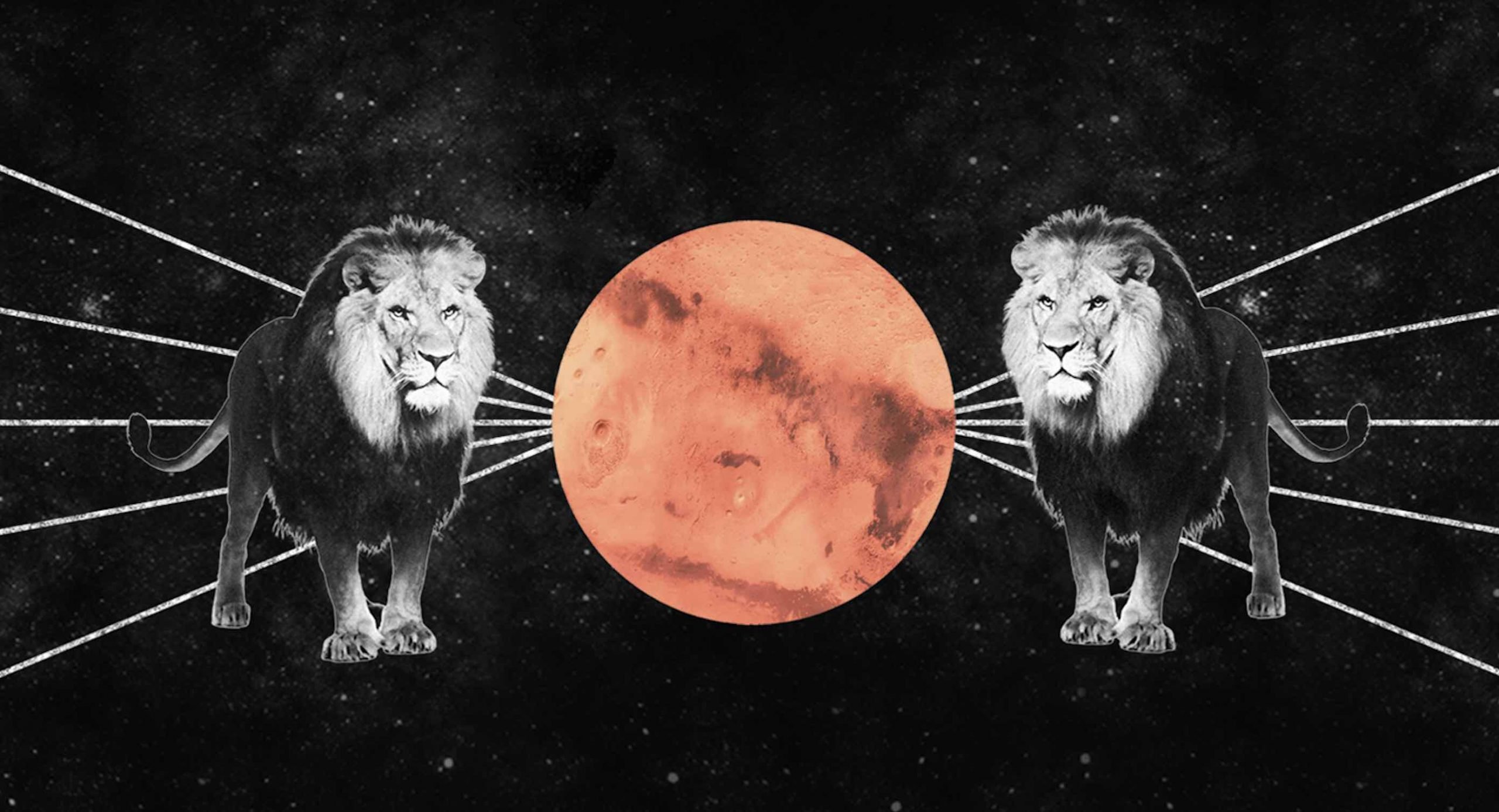 The week ahead is filled with exciting and passionate cosmic energy, giving all zodiac signs a reason to celebrate. The main focal point of the week will be the exuberant and radiant full moon in Leo, which arrives on February 5. This lunation's resounding energy will echo throughout much of the week but brings a mixed atmosphere to navigate. Though the full moon in Leo will put us in the mood for adventure and love, it will be in a sharp square with Uranus. This ensures shocking events and a bit of chaos to sift through. Luckily, the full moon will kiss Mars, bringing us the courage and stamina to pursue what makes us happiest and find solutions no matter what happens.
MANTRA
I desire to live vibrantly. I will stand like the lion and roar.
ZODIAC SIGN RATINGS
The top three zodiac signs that will have much to celebrate in the week ahead are Aries, Leo, and Libra. Their personal lives will see an exhilarating surge of activity and many opportunities to connect with others now. This week's full moon will bring a fire to both Aries and Libra, igniting their hearts and encouraging them to live in pure alignment with their desires and euphoric truth. Both of these zodiac signs have an extremely high likelihood of enjoying a romance with their partner or finding someone new if single. Leos, however, will be standing in their power and parading forward toward power and recognition as they assert themselves and make it known that they are worthy of getting whatever they want, personally or professionally.
YOUR WEEKLY HOROSCOPE
ARIES
Let your heart ignite like a supernova this week, Aries. The full moon will unleash fireworks from your solar fifth house of true love, romance, and passion. This will put you in the mood for laughter, sex, and pleasure. This is an extremely important week for singles to put themselves out there and meet someone new. Couples can use this feisty and flirty vibe to bring the fantasy back to life.
TAURUS
Dig down into your roots, Taurus. This week's full moon will reach into your core as it sizzles within your solar fourth house of domesticity. You may now be in the process of moving or renovating or even updating your living space. This lunation could also push you to connect with your family or step up to aid one of your parents. Throwing a lovely gathering or dinner party at home would also be a great way to use this energy.
GEMINI
Pack your bags and get ready to soar onto your next adventure, Gemini. As the full moon this week highlights your solar third house, you may be ready for a quick trip or venture out for some short-distance travel. This would enliven you and help you to appreciate a fun change of pace. Another way this lunation may affect you, though, is that you could be debuting a milestone writing, speaking, or communications-related project.
CANCER
Prosperity will certainly be on your mind this week, Cancer. You may have an opportunity to assess your finances and income with the energy of the full moon energizing your solar second house. A raise, new job offer, side hustle, or lucrative client may appear at this time. Another way this could affect you is that a sudden big expense crops up that you have to tackle.
LEO
Stand atop your metaphorical Pride Rock, Leo. This week a full moon in your zodiac sign will ignite and put you center stage. You naturally thrive whenever this takes place, as you're able to more easily assert yourself and move toward the acquisition of important personal or professional goals. Above all, know what it is that you want and steer the sails in that direction.
VIRGO
This week will encourage you to cuddle up and rest, Virgo. You'll be feeling a bit tired and burnt out, ready to rest and recharge. This would be an excellent time to refuel your mind, body, and spirit as you snuggle up privately and enjoy the rejuvenating power of solitude. Pay extra special attention to your dreams, psychic premonitions, and intuition. The universe is providing important information for you to assess.
LIBRA
Popularity will be the name of the game this week for you, Libra. With the full moon electrifying your solar eleventh house, you'll be ready to circulate, mingle, and connect with many friends and acquaintances. You may notice that you're attending more events or instead spending more time with your closest confidants. Networking is especially in favor at this time. If you have a big goal you'd like to reach, ask people that you know for aid in seeing it come to life.
SCORPIO
A golden crown is being laid upon your head this week, Scorpio. A big opportunity to rise higher in your career and professional life may now be at hand. With the full moon bringing activity to your solar tenth house of recognition and glory, previously completed projects and work may now be up for review. A promotion, favorable press, award, or new job offer may also be here for you to reap.
SAGITTARIUS
Adrenaline will course through your heart, mind, and spirit this week, Sagittarius. This week's full moon will invigorate you with the desire for excitement and a change of pace. As it shivers in your solar ninth house, you may have an opportunity for long-distance travel. However, you could also find that you're ready to make academics, intellectual pursuits, media endeavors, or even spiritual matters more of a focus for you, too.
CAPRICORN
This week's full moon encourages you to take a microscope to your relationships and intimate desires, Capricorn. You could find that you're cuddling up closer with someone of importance or instead finalizing a major separation or settlement. Another exciting way to use this energy is to bring a surge of activity to your assets, big wealth matters, or investments. Prosperity and purpose could be here for you to unite as one.
AQUARIUS
Two may become one this week, Aquarius. With the full moon taking place across the sky from you in your solar seventh house of relationships, you are finding that union and commitment are major focuses for you at this time. You may decide to move in, make long-term promises, become engaged, or even be wed. However, if you're not in alignment, you may go your separate ways.
PISCES
A very busy week lies ahead of you, Pisces. As the full moon in your solar sixth house of productivity demands that you pick up the pace this week, you'll be juggling a million irons in the fire. With so many routines, projects, and responsibilities popping up, this is a great period to assess your work-life balance and how you can improve it going forward.
Store
Recommended Reports For You
Most Popular on
Astrology.com