Weekly Horoscope for April 9: The Luckiest Day of the Year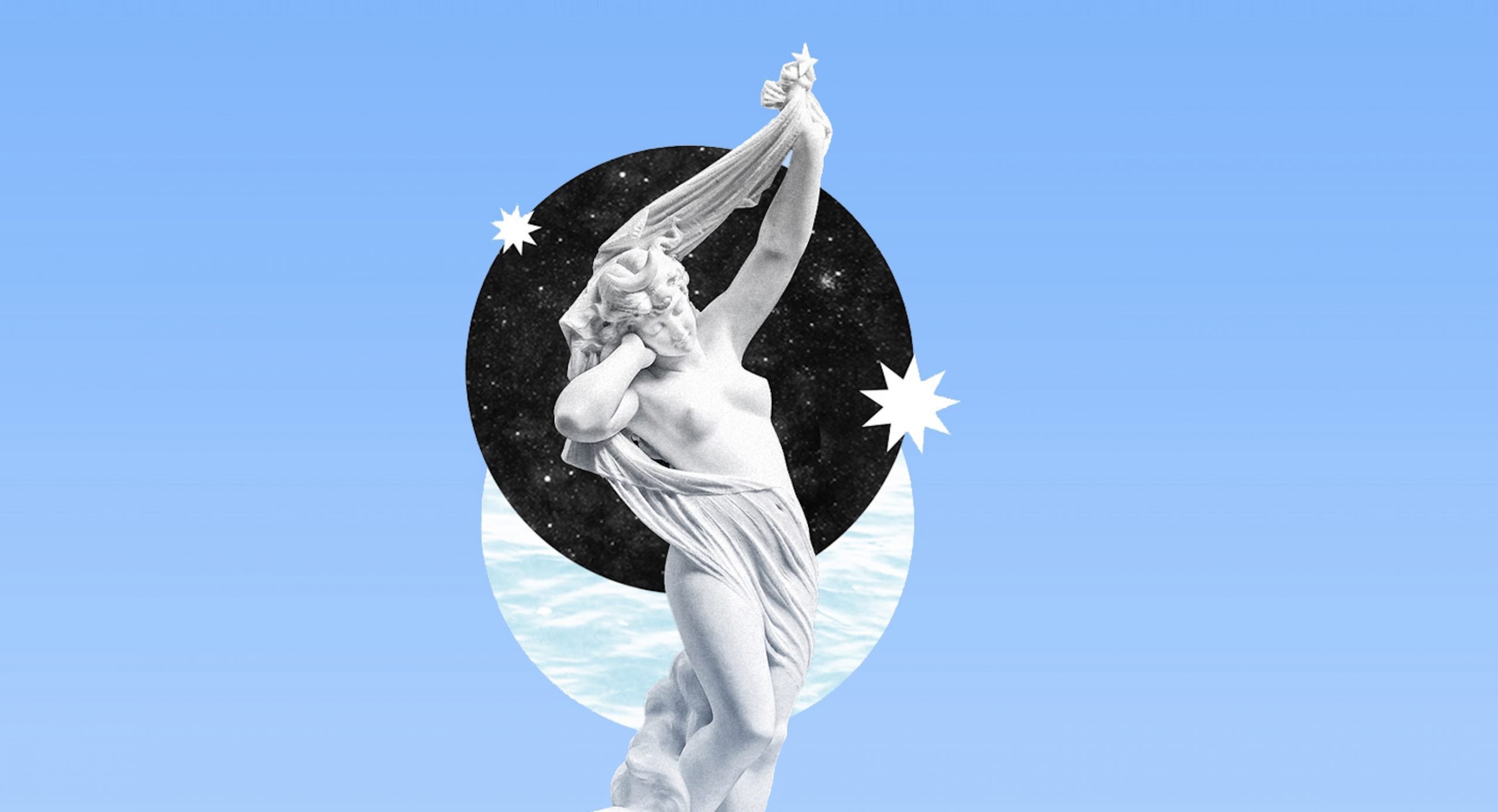 A rather spectacular week is beckoning us! In fact, it will bring one of the most auspicious periods in all of 2023. With Venus livening up our social atmosphere in the skies of Gemini, Mars roaring at full speed in Cancer, and the sun and Jupiter spinning radiantly in the heavens of Aries, we'll feel life is truly on the upswing. Yet, this week brings the most looked-forward-to aspect of all — the luckiest day of the year! As the sun parades forward, it will unite in a perfect conjunction with Jupiter on April 11. This ensures that blessings will rain down upon us all, especially regarding exciting new beginnings. Plan something spectacular on this date: whether it's a first meeting with a prospective lover, applying to a new job, submitting a proposal, asking a favor, or launching a project. Luck will be on your side!
MANTRA
I am lucky in all that I do. I was born lucky and am lucky forevermore.
ZODIAC SIGN RATINGS
With the fabulous energy of the cosmos promising happy news for all zodiac signs, it's hard even to pick which ones will have the best time! However, when it comes to the most significant breakthroughs, that will certainly be for Aries, Gemini, and Sagittarius. With the union of the sun and Jupiter taking place in Aries, this zodiac sign will feel on top of the world and may see the birth of a major new cycle for them — one that can last for twelve years. Geminis, however, will find great luck through their friends, acquaintances, or network, especially regarding a heartfelt aspiration. Last, with their planetary ruler energized by the sun, Sagittarians will feel radiant and completely in love with life.
YOUR WEEKLY HOROSCOPE
ARIES
Make-or-break decisions around domestic and family matters are here, Aries. Your emotions are also especially intense at this time, likely bringing you a reflective nature as you re-evaluate situations from the past. As your planetary ruler, mighty Mars, sizzles within the hot water of your solar fourth house of home and family, you could be especially active in moving, renovating, or relocating. If you want to unite your family into a team effort, rally them now.
TAURUS
Intellectual breakthroughs are erupting within your mind and spirit now, Taurus. Your words and ideas will give you power. With mighty Mars, the planet of action and energy, sizzling through the seas of your solar third house of communication, you are likely hard at work on a significant writing, speaking, advertising, or social media project. You may also be tackling very important intellectual endeavors near this time, whether in the form of learning or teaching.
GEMINI
Money could be running through your fingertips like grains of sand, Gemini. Another possibility is that you're ponying up the cash for tax season. As mighty Mars roars through your solar second house of finances, you're likely spending money even faster than you make it! This could be regarding big-ticket items you've been waiting to invest in or even major down payments.
CANCER
You're on a mission to conquer everything and everyone in your path, Cancer. Let the world hear your roar. As mighty Mars, the planet of passion, drive, and sex, ignites your zodiac sign and solar first house of identity, you're on fire and can't slow down. This is an energy that helps you take the lead and set forth on significant new endeavors you wish to have strength infused within. Get moving! You're in it to win it!
LEO
You're likely feeling stir-crazy, Leo. You may also be deeply invested in development, contemplating big goals you wish to tackle this summer. Mighty Mars, the planet of energy, action, and drive, is currently spinning in the hidden depths of your solar twelfth house. This likely means you're hard at work preparing a major endeavor or project behind the scenes, away from prying eyes. 
VIRGO
Your social life will be firing up with excitement — unless tension is boiling beneath the seas, Virgo. This is because mighty Mars, the planet of energy and activity, is zipping along at a brisk pace in your solar eleventh house of friendships and acquaintances. On the one hand, this is likely to keep you jam-packed with festive celebrations and parties, but it could also bring you into conflict with your crew if jealousy lurks.
LIBRA
Aim high and reach toward the next great professional echelon, Libra. Success is yours now! As mighty Mars, the planet of action and energy, streaks through the skies of your solar tenth house of achievement, major momentum is growing in your professional life. This likely means you're taking on far more responsibility and activity with ambitious projects and milestones. An exciting way this could benefit you, too, is by bringing rewards for previous excellent work. 
SCORPIO
You can't be contained in a box right now, Scorpio. You crave to feel unlimited. Exciting new endeavors are pushing you in new directions. With your planetary co-ruler, mighty Mars, racing through the seas of your solar ninth house of expansion, you're ready to explore people, places, ideas, and things. Let your spirit — and mind — soar vast and free. You're ready to see everything that life has to offer!
SAGITTARIUS
You could be spending major money on large-scale items or purchases, Sagittarius. Keep tabs on your finances now. Mighty Mars is crackling through your solar eighth house of investments and assets. However, this could instead be propelling you to apply for a loan, venture capital, credit card line, or even a mortgage. Keep your eyes on the prize and race after it! It could soon be in your grasp.
CAPRICORN
Partnership is of paramount concern for you now, Capricorn. In fact, flying solo is just not in the cards. If you do, you will get nowhere fast. Now is a key period to find someone who mirrors you and can support you as you both tackle projects and plans side by side. Whether in business, collaboration, or love, know that you can make massive progress if you tag-team everything now.
AQUARIUS
You might feel like the universe is cracking the whip on you now, Aquarius. It's time to manifest success! As mighty Mars, the planet of action, storms forth in your solar sixth house of productivity, you're likely making progress — and fast! This could see you especially busy on projects for your employer, taking on more responsibility and juggling many irons in the fire. However, it could see you hard at work on fitness or diet goals instead.
PISCES
Explosive passion is flickering in your heart — and loins, Pisces. No matter what, focus on having fun and living in the moment. With mighty Mars, the planet of sex and desire, racing through your solar fifth house of pleasure, dating, and true love, you could be ecstatic to link up with sexy new prospective suitors. If you are already in a relationship, you're primed to see the flirty and spicy vibe reignite for the two of you!
Store
Recommended Reports For You
Most Popular on
Astrology.com