Weekly Horoscope January 8: Take One Step Forward, Two Steps Back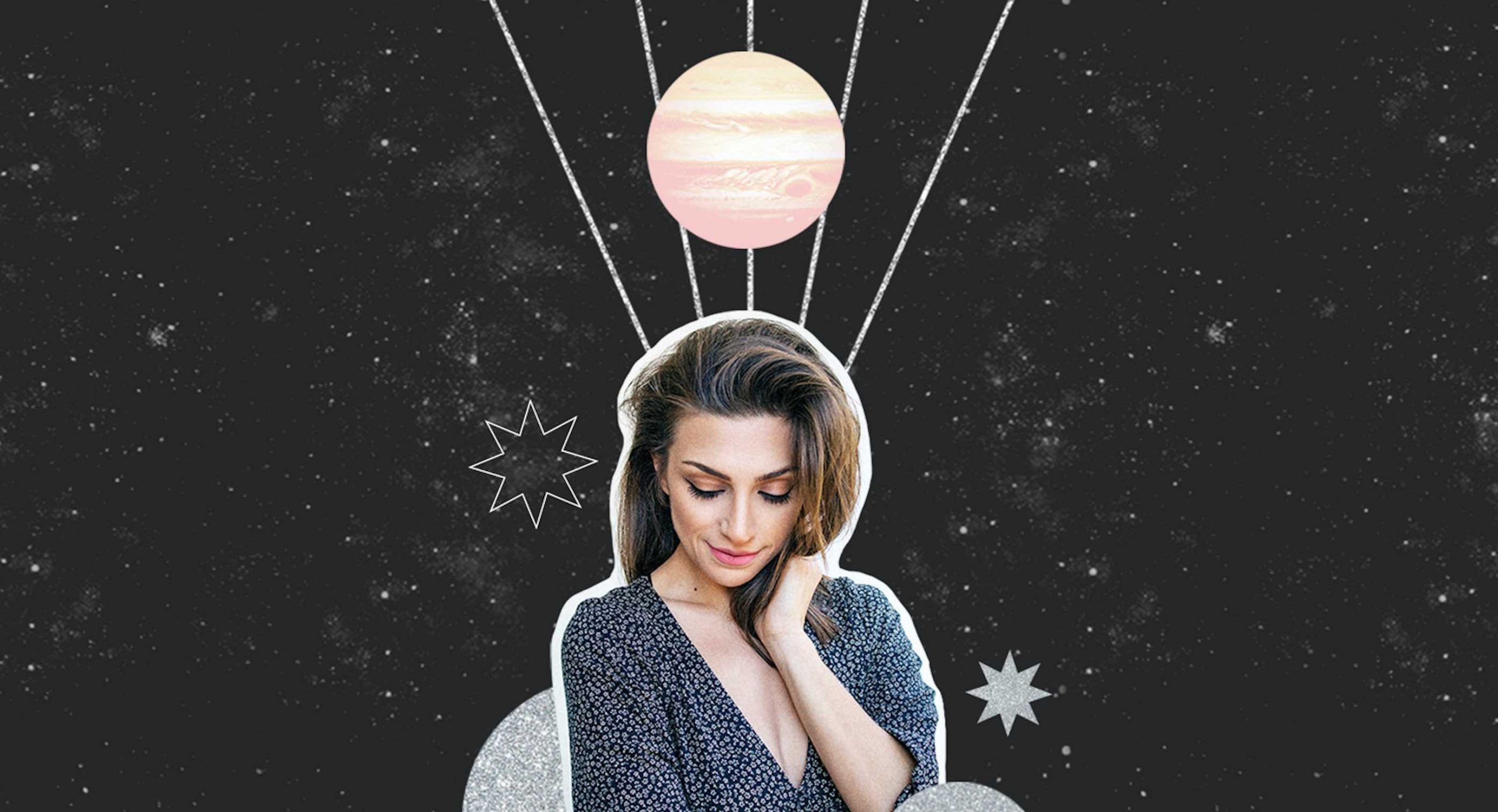 While we may be eager to charge onward into newfound territory, parading into 2023 with banners of war from our conquests and triumphs from the year past — or instead, with our tails between our legs as we pray for a fresh start — the forward momentum we crave will not be here for us this week. At the end of December, Mercury crashed to a halt and is currently spinning backward down the icy mountains of Capricorn. Mars, the planet of energy and drive, has also been sluggish since last September. While he will awaken this week on January 12, everything will feel as if it is frozen, unmoving, and locked in chains. Known as the Mars retrograde "storm period," we'll feel as if we're crashing into a brick wall. This week is a good time to reflect on recent weeks and months as you review where you've been and where you wish to go later this spring.
MANTRA
I will not allow the chaos around me to create a storm within me. I can find serenity in any tempest.
ZODIAC SIGN RATINGS
As the week proceeds, all zodiac signs will feel a heavy energy weighing upon them. Aries, Gemini, and Capricorn may have the toughest of times, though. This is because Aries, the zodiac sign ruled by Mars, will be thrown off their tracks, especially in regard to communications and career matters. Gemini, the zodiac sign ruled by Mercury, will feel extra funky because not only is their ruler sliding backward, but Mars is also screeching to a halt in their zodiac sign, too. Last to mention is that Capricorns will also feel like their path forward and productivity are exploding because Mercury is wreaking havoc in their zodiac sign and Mars is slamming on the brakes in their sector of routines. Don't force against the storm. Surrender.  
YOUR WEEKLY HOROSCOPE
ARIES
Career matters are spinning off the tracks for you this week, Aries. As Mercury, our cosmic messenger, slips further into a deep sleep in your professional sector, you could be reviewing your progress from 2022 as you reconsider paths forward for the months to come. Don't stress yourself out if there are challenges. It's best not to force against the grain.
TAURUS
A big learning curve is here for you this week, Taurus. As mental Mercury backslides in your sector of expansion, challenges could be cropping up around media matters, legalities, academics, or travel. You may have thought you had all your ducks in a row, but the truth is, you didn't. You may be scratching your head as you revise and review and reconsider the best path forward yet again.
GEMINI
Trust issues are shouting your name this week, Gemini. This is because your planetary ruler, mental Mercury, is now slithering backward like a shadow through your sector of intimacy, investments, and shared assets. Something is not linking up, and you may feel the impetus to step up and voice your opinion. Yet, you could feel confused just as well — exhausted and unable to muster the strength to defend your perspective.
CANCER
You're surfing on stormy seas regarding relationships this week, Cancer. As mental Mercury retrogrades through your sector of partnerships, you're clearly realizing that you and someone else are not communicating at the height of your capacity. Worse yet, you may feel like you're not on the same page! The best thing to do is to not jump to conclusions but to set aside time to have a heart-to-heart or table matters till February.
LEO
While you're sure to feel the impetus within you to charge into the week guns blazing, your productivity will be moving at a snail's pace, Leo. This is because mental Mercury is throwing thunderbolts in an angry retrograde tantrum from your sector of routines and responsibilities. You'll be trying to manage everything you've had on your calendar but suddenly realize that everything is slipping through your fingers like sand.
VIRGO
Confusion around matters of the heart is guaranteed this week, Virgo. As your planetary ruler, mental Mercury, decides to roll backward down the hills of your passion sector, you're going to be spinning in circles around matters of love, romance, creativity, hobbies, or children. Don't let it spike your anxiety. Just understand that some things must go with the flow rather than be forced.
LIBRA
Your emotions and thoughts will be swinging back and forth like a pendulum this week, Libra. As mental Mercury rocks your domestic sector, you could be noticing tension around home, real estate, or family matters. Don't let it stress you out. Instead, try to use this time to adjust the sails of your plans moving forward. If you're in the process of signing a new lease or purchasing property, do your best to delay it until February.
SCORPIO
Beware what you say, write, and post this week, Scorpio. Mental Mercury is causing chaos in your communications sector. This could confuse your intellect so you aren't registering what others are saying accurately or instead make others look at you like you're somewhere off in left field. This is a good time to revise your path and reconsider better ways of articulating your plans and thoughts, so use it for this instead.
SAGITTARIUS
Financial hurdles are being thrown at you left and right, Sagittarius. This is because mental Mercury, the planet of the mind, is getting whiplashed by ice and snow in your sector of income and resources. This is a terrible time to make investments or launch a business campaign, so if you can delay until February, you'll be much happier that you did. Instead, use this energy to revise your budget and save for your nest egg.
CAPRICORN
Everything will be topsy-turvy this week, Capricorn. You may not know which way is up or which way is down! This is because mental Mercury, the planet of the mind and communication, is spinning backward in your zodiac sign. This means that you'll feel especially confused and uncertain about how to proceed. In reality, this is to cause you to reflect and revise your path rather than stampeding forth.
AQUARIUS
Shadows from the past are trying to snatch you in the night, Aquarius. As mental Mercury spins backward in your sector of karma, you could feel as if nightmares are consuming your mind and spirit. If secrets and situations from the past are arising this week once again, it's important for you to find closure and resolution rather than crossing swords with hidden enemies.
PISCES
You and your close friends may be consumed by a hurricane of drama this week, Pisces. As mental Mercury throws red flags from your social sector, something is brewing beneath the seas. This is an ideal time to keep your antennae up about the truth of the matter rather than gossiping or jumping to conclusions. Live in pure and total integrity. This will make sure that when the dust settles, you're on everyone's best side.

Kyle Thomas is a globally recognized pop culture astrologer who has been featured in Cosmopolitan Magazine, Bustle, Elite Daily, House Beautiful, Marie Claire, YahooNews, MSN, and more. He is also one of the official astrologers for both Astrology.com and Horoscope.com. He is known for his cosmic guidance for celebrities, business executives, and prominent influencers. His work harnesses the power of the stars in regard to entertainment lifestyle and trends affecting people worldwide. Currently, he is the official astrologer for @Horoscopes + @Horo.ScopesDaily (4.5 million followers. Kyle received two Bachelor of Arts for Psychology and English from the University of Wisconsin-Madison and integrates these degrees into his growing research of psychology, personality, and the human condition.
Most Popular on
Astrology.com