Weekly Horoscope for March 5: A New Era Awaits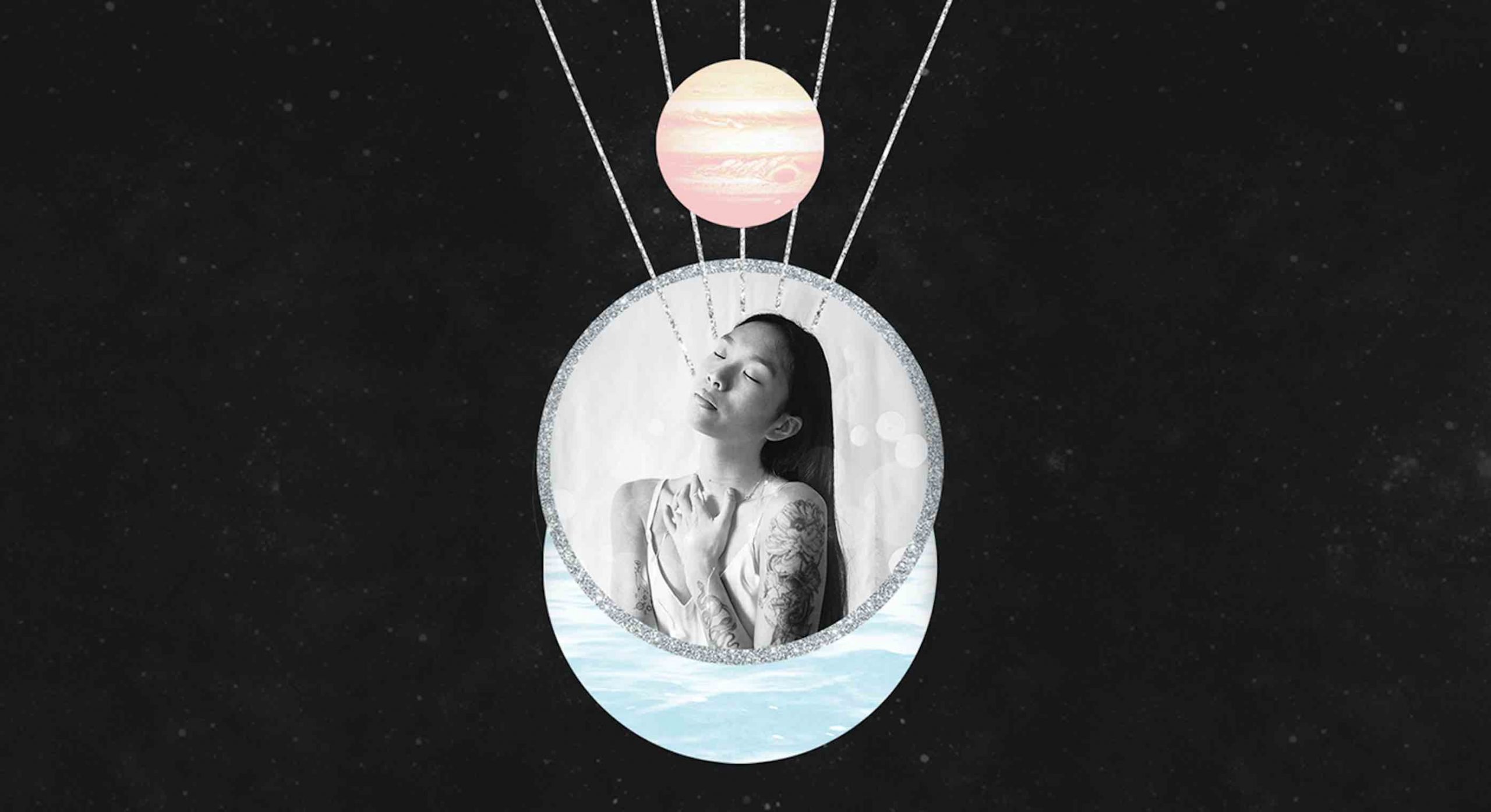 An action-packed week has arrived — perhaps the most important one in 2023 so far. Not only will the planets above be dancing in a sweet harmony, promoting excitement and new opportunities, but we'll also have a delightful full moon in Virgo on March 7. This is an auspicious lunation, helping us to turn our attention to our work-life balance. However, the most important news of all also arrives this same day as our taskmaster, Saturn, soars into the seas of Pisces to remain prominently for nearly three years. The movements of Saturn are extremely significant, as they bring karmic lessons to the human collective and each of our individual lives. In Pisces, Saturn will bring heavy weight and learning curves to everything that this water sign rules — the healing and mystic arts, as well as mental health, psychology, pharmaceuticals, and addictions. Pisces also rules many other things where we'll see shifts: Hollywood and the entertainment industry, and on a more natural level, the oceans.
MANTRA
I am a spiritual being in a physical form. I bring balance and healing to both my soul and body.
ZODIAC SIGN RATINGS
A gorgeous full moon arrives this week in the gardens of Virgo, which means that Taurus, Scorpio, and Pisces will see a tremendously positive week ahead. All three of these zodiac signs will see growth in their personal lives and relationships. First, Taurus will feel invigorated to express themselves and pursue pleasure concerning dating and creativity. Scorpios will feel like one of the most fortunate zodiac signs of all, as a tribe of friends and supporters will rally behind them to show that they are loved by the universe, far and wide. Last, Pisces will see significant growth around partnerships, perhaps making a commitment or finding someone with long-term potential.
YOUR WEEKLY HOROSCOPE
ARIES
Buckle up for an active and exciting week, Aries. The full moon will spotlight your solar sixth house of productivity, which could see a turning point regarding your employment or job. If you've been in a positive workspace, you will likely find more support and camaraderie with your coworkers. However, if you're not being appreciated, you may leave one job behind you as you soar onto the next one.
TAURUS
Let rapture overtake your heart this week, Taurus. The approaching full moon invigorates your solar fifth house of true love, romance, and passion. This is one of the most important weeks of the year for singles to align with prospective suitors. If casually dating, you may now feel like you're falling in love or decide to make a critical promise together. Last, exciting news around these matters could pop up if you want to have children or currently do.
GEMINI
Positive news around your domestic life may materialize this week, Gemini. In fact, you may now be moving, renovating, relocating, or even deciding to redecorate your living space from the ground up! This will likely make you feel quite excited about the newfound possibilities. Another way this lunation could affect you, though, is by pushing you to turn your focus to your family or parents.
CANCER
A splendid week awaits you, Cancer. The full moon this week falls in an earth sign — a perfect element that blends perfectly with your water sign heart. This lunation will energize your mind and intellect, as it falls within your solar third house. You may be learning, teaching, or updating your communication projects or skills. Last, an important contract could also manifest.
LEO
Financial decisions will be ripe for the taking this week, Leo. As the full moon arrives mid-week, you're ready to assess your budget and understand your bottom line. While there's certain to be money coming in and going out, be sure you're saving for your nest egg and planning for the long term. A job could begin or end near this time — or perhaps the announcement of a raise or lucrative client.
VIRGO
Step into the spotlight and command like the royalty you are, Virgo. The full moon this week will allow the curtains to part as you stand in the limelight with all eyes on you! This is the most important lunation of the year for you, whereby you reach toward an important heartfelt hope or dream you've been building toward for six months or more. However, if you're not getting everything that you want at this time, it's crucial to shift your perspective and plant new seeds.
LIBRA
This week may cause you to slumber, Libra. The full moon will whisper secrets and melodies from your solar twelfth house of the unconscious and privacy. This lunation could cause you to be working on an important project or plan behind the scenes that is not ready to debut before the world. However, you could instead be dealing with matters and situations from the past that need closure and are ready to be released once and for all.
SCORPIO
Unleash the fireworks and prepare to see your name in lights, Scorpio. The whole world is celebrating how fabulous, fierce, and popular you are! As the full moon this week sparkles within your solar eleventh house, you're the main event. This is a fantastic moment to expand your network, connect with many friends, and try your hand at online dating if you are single and ready to mingle! Regardless if single or attached, be sure to focus on your personal life now.
SAGITTARIUS
You are being draped in golden cloaks as you ascend the throne this week, Sagittarius. The full moon will fire off canons from the heights of your solar tenth house of achievement. A turning point in your career and professional life is likely at hand. This will cause you to reap the benefits of your efforts or instead take a newfound approach to your career ascent. Know where you stand and where you wish to go.
CAPRICORN
You'll feel right in your element this week, Capricorn. A full moon in a fellow earth sign will take the spotlight this week, bringing special tingles from your solar ninth house of expansion. You may now see a turning point concerning media projects, long-distance travel or immigration, or even academic matters. If you'd like to pursue any of these plans in the year to come, use the time now.
AQUARIUS
Important decisions around finances could be at hand this week, Aquarius. If you are partnered up and married, you may notice a shift in your spouse's income, assets, or investments. This week's full moon radiates your solar eighth house of wealth. However, if you've been going through a separation or are awaiting a payout or inheritance, it may now manifest this week. Know what you're worth and what you desire.
PISCES
A turning point or important decision in love lies ahead of you this week, Pisces. A full moon across the sky from you in your solar seventh house of partnership arrives and will cause you to come together as one — or instead, realize it's time to part ways. If single, you may find someone with long-term relationship potential. Just don't rush into things too quickly. Take your time.
Most Popular on
Astrology.com