Weekly Horoscope for May 21: Get Passionate, Get Intimate!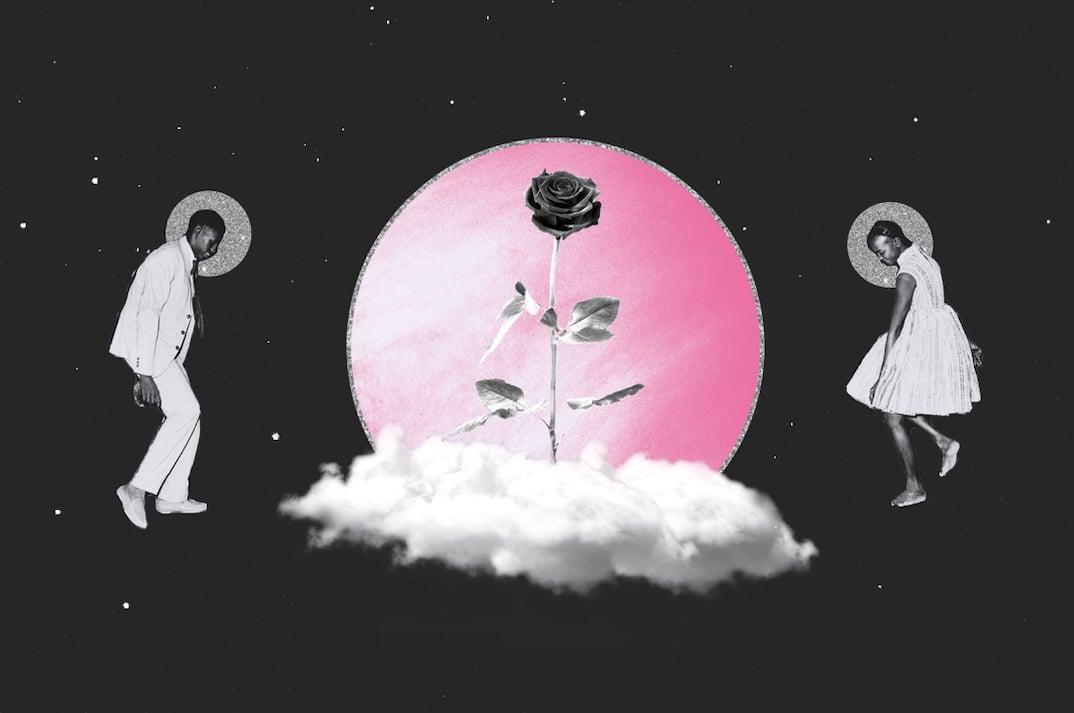 As we charge onward into Gemini season, the week before us promises plenty of fabulous cosmic energy to utilize to our greatest benefit. While the beginning of the week has a flavor for professional success and ambition, the rest of the week glitters like gold — perfect for romance, sex, and friendship! The sun and Mars will work in tandem at the onset of the week, bringing a fiery hunger for union and fun. This energy can increase our libido and confidence. However, mid-week, particularly May 25, Venus will kiss Uranus, bringing many opportunities for socializing, spontaneity, and celebratory surprises. Whether single or attached, use this week to infuse your romantic life with a sense of adventure!
MANTRA
I am beautiful. I am sexy. I am confident.
ZODIAC SIGN RATINGS
With such a buoyant energy filling our week, all zodiac signs will have reasons to rejoice. However, Taurus, Cancer, and Aquarius will feel absolutely ecstatic! Tauruses will have exhilarating opportunities to pursue short-distance travel, as their week will be filled with surprises, particularly when they step out of their comfort zones and venture out and about. Cancers, though, are likely to meet many fascinating and unique individuals, especially when they attend mixers and events. Last, Aquarians may get good news about their domestic and professional lives, allowing them to enjoy more time relaxing and living in the moment.
YOUR WEEKLY HOROSCOPE
ARIES
Embrace the magic of home and family, Aries. Consider giving gifts to those whom you love and showing your gratitude. Venus is spinning majestically through your solar fourth house of domesticity. You may suddenly desire to beautify your living space, enjoy more time relaxing there, or even consider hosting a lively party. Luckily, if there has been any frustration with your kindred, you can find the right touch of compassion to make sure everyone is on the same page.
TAURUS
Get ready for a lively change of pace, Taurus. Consider visiting somewhere near water, whether that's a waterfall, beach, or lake. As your planetary ruler, Venus, shimmies through your solar third house, it's time to embark on quick trips to nearby locales or hit the road and see where the journeys take you! Regardless if you are single or attached, know that fun, romance, and laughter will thrive if you push yourself to step out of your comfort zone and enjoy a more spontaneous pace.
GEMINI
Turn your mindset to wealth creation at this time, Gemini. Gifts or opportunities to monetize could be drawn to you magnetically. As Venus dives through your solar second house of income and finances, you have more luck on your side. If you are looking for beautiful possessions, they may be luxurious, opulent, and rare. Definitely consider any that you can adorn your home with or even offer to your family.
CANCER
Don't ever forget to shine your light like a diamond, Cancer. This ensures that all eyes are on you as you capture the light of the sun and the moon. Venus, our goddess planet of attraction, is swimming within the depths of your solar first house this week. Romance, pleasure, and beauty are yours to command, so use your glow to captivate the world. This is an ideal moment to update your beauty by getting a fresh set of clothes and a new facial care routine.
LEO
When it comes to love, this week might be a little softer than fiery, Leo. Unfortunately, this isn't the most opportune time to meet someone new if single, but it can help couples to get up close and personal. This is because sweet Venus, our goddess of pleasure, is scuba diving in your solar twelfth house. This may bring a more nostalgic, reflective vibe to you, as you contemplate where romance has led you in the past twelve months.
VIRGO
Set fire to your social life like you're the celebrity you are this week, Virgo. Venus, our sweet goddess of attraction, will blast joyous tunes from the heavens of your solar eleventh house. If single, passersby will be turning their eyes your way, so be sure to look your best. If in a relationship, you could decide to host a dazzling dinner party or networking event with many friends. Someone in your circle could be the perfect connection for one of your pals. Be the matchmaker!
LIBRA
Let people celebrate you now, Libra. Moving higher up your professional ladder may come if you're willing to play the game and show off your star power. As your planetary ruler and our sweet goddess planet, Venus, throws on her gown in your solar tenth house of achievement, honor is coming your way! If single, consider dating "up" in the world. A king or queen could soon be at your side.
SCORPIO
Swim onward into new seas, Scorpio. You're flipping your fins in your favorite oceans. As Venus dives into your solar ninth house of expansion this week, you'll be ready for adventure, passion, and exploration! If single, consider dating outside of your normal type, especially someone from a different background, race, spirituality, homeland, or upbringing than you. Travel also shines at this time. Book a flight or cruise, and you'll rejoice.
SAGITTARIUS
Snuggle in close and kiss someone else's spirit, Sagittarius. Our goddess of attraction and pleasure, Venus, is swimming further than ever into your solar eighth house. This foretells glorious, passionate lovemaking for couples ready to experiment and embrace the magic in the moment. While couples will fare better with this energy than singles, if you haven't found the perfect person — do not be afraid. Someone out there is ready to honor your softest parts.
CAPRICORN
True romance is when you and another mirror each other like a perfect, harmonious dance, Capricorn. As Venus flutters her fins in the tide pools of your solar seventh house, union will be breathtaking. Couples have a chance to find goals they both wish to tackle or make plans together that feel empowering and exciting. If single, draw up a list of qualities you want your future "one and only" to have.
AQUARIUS
Finding the perfect work and life balance is crucial this week, Aquarius. Luckily, you are likely to do so. Sweet Venus, our goddess planet of pleasure, is now transiting your solar sixth house of productivity and will make your life flow like water. You will likely experience an easier vibe on the job or with coworkers or clients. Another gorgeous way to harness this energy is to spend more time with a pet or adopt one into your family.
PISCES
Get ready for one of the most glorious weeks of the year for your love life, Pisces. Sweet Venus, our goddess planet of relationships, will be blowing kisses your way from your solar fifth house of passion and romance. Singles must harness the cosmos by putting themselves out there and opening up their hearts. A twin flame may manifest out of your daydreams. If in a relationship, buckle up for some sensitive, passionate, tantric sex.
Most Popular on
Astrology.com