Weekly Horoscope for May 28: Charge Into Your Next Adventure!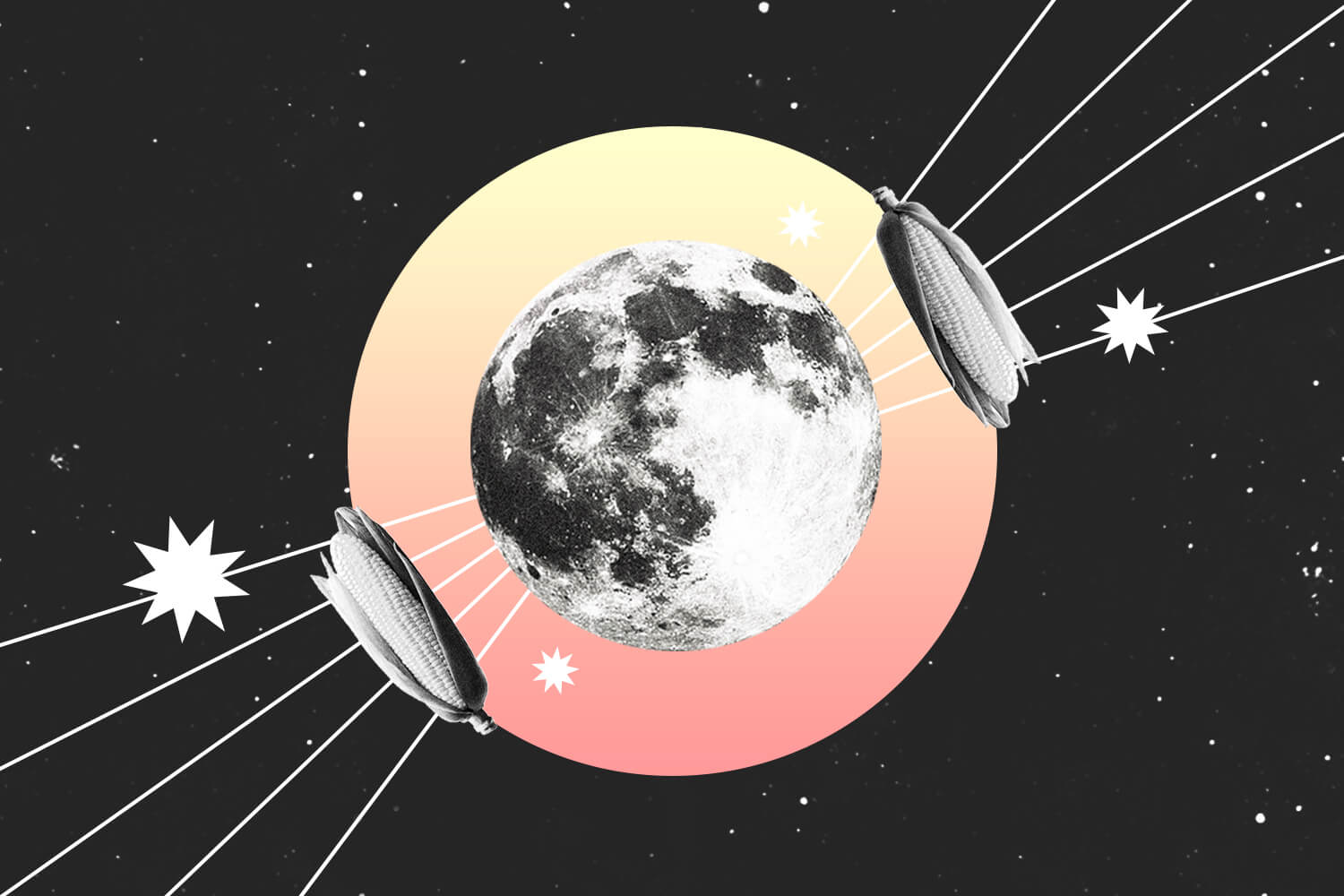 A fast-paced week lies ahead, bringing opportunities for us to step outside our comfort zones and have some spontaneous fun. The main event will be the full moon in Sagittarius, which takes place on June 3. This will encourage us to pursue a more social vibe as we connect to many unique and intelligent people near this time. Travel, international business, and media endeavors are spotlit by this lunation. When it comes to key factors to pay attention to, the full moon will link beautifully with Mars, bringing a confident, passionate energy to our lives. However, it will clash with Saturn, which could bring challenges for us to face and a more somber atmosphere to navigate.
MANTRA
I am ready and willing to soar into vast and exhilarating new directions.
ZODIAC SIGN RATINGS
This week will spotlight three zodiac signs in particular: Leo, Sagittarius, and Pisces. With the full moon's energy beginning to creep in by mid-week, turning points, culminations, and endings could take place. For Leos, they'll experience a surge of passion, romance, and creativity, while Sagittarians will be eager to embrace their most authentic sense of expression. An opportunity to build toward a significant personal goal or ambition may be at hand. Last, Pisceans will feel enthusiastic about professional matters as they reach new echelons or are applauded for previously completed hard work.
YOUR WEEKLY HOROSCOPE
ARIES
Spread your wings like an eagle this week, Aries. It's time to lift above the clouds. As the full moon in your solar ninth house of expansion sings within the night, you'll be fired up to pursue vast newfound territory — mentally, physically, and spiritually. This is an excellent moment to review where you've been and consider how you grow and soar. Travel would be especially auspicious.
TAURUS
You're feeling a tad bit sensitive this week, Taurus. Feel the ebbs and flows as they overcome you. As the full moon in your solar eighth house of intimacy whispers in the heavens, you'll be feeling the urge to merge. Consider how you can open yourself up more and grow closer with someone in love or business. This is an excellent time to assess what each of you gives and receives and work toward equilibrium.
GEMINI
Spin with a sister star this week, Gemini. It's time to grow closer or set one another free. This week's full moon will draw significant attention to your solar seventh house of partnerships. This may be a time when you assess where the two of you stand — moving in, making promises, or signing an agreement. However, if you're just not on the same page, you may now realize there's trouble in paradise.
CANCER
It's time to get moving and grooving, Cancer. Get ready to pick up the pace! As the full moon this week energizes your solar sixth house of productivity, you'll likely be putting the final touches on a significant work project for your employer or taking a new one on. If you've been unhappy at your job, though, there may be a decision to leave it behind and find a new one altogether.
LEO
Cupid's arrows are raining down upon you this week, Leo. Buckle up for endless passion, pleasure, art, and beauty! This week's full moon ignites your solar fifth house of true love, creativity, and fertility. This could bring a turning point, shift, or culmination regarding these important themes. If single, you'll be eager to meet with many sexy new prospective suitors. One of them could shoot a flaming arrow straight into your heart!
VIRGO
Your domestic life and obligations will be important this week, Virgo. This week's full moon brings a spotlight to your solar fourth house of home, real estate, and family. This may propel you to move, renovate, or redecorate near this time. If there's been any friction rumbling beneath the radar, you could feel especially emotional and fired up about it. Do your best to find serenity.
LIBRA
Let your voice and thoughts thunder over the world, Libra. This week's full moon will invigorate your solar third house of communication. This could see you releasing a milestone writing, speaking, advertising, branding, or social media initiative to widespread applause. People are especially open to your thoughts and vision at this time. Don't sell yourself short! Another way this energy may affect you is by having a significant contract pop up.
SCORPIO
Reap what you sow this week, Scorpio. Big money and abundance could be right around the corner! This week's full moon will energize your solar second house of income and could bring news of a raise, a new job offer, or a lucrative client. You may also have a sudden idea of how you can monetize through a new hustle or your diverse and unique skills. Brainstorm and get to action.
SAGITTARIUS
You are rising over the world like a brilliant supernova, Sagittarius. With a full moon in your solar first house of identity — your zodiac sign — putting a complete spotlight on you this week, you will be the main event. Use this period to reflect on what you've built in the past six months and how you can use this renewed energy to catapult to your most significant personal plans and initiatives.
CAPRICORN
This week could make it feel like you're slumbering in a deep sleep, Capricorn. This week's full moon whispers from your solar twelfth house of dreams, privacy, and the unconscious. Your intuition may be especially potent and poignant at this time. If you're feeling the universe nudge you in a certain direction, especially regarding health, closure, or the past, be sure to pay heed.
AQUARIUS
Imagine you're a superstar headlining a major event this week, Aquarius. Your social life will be popping off at this time — and everyone will want a piece of you! A full moon erupts from the heights of your solar eleventh house of dreams, wishes, and aspirations. If you're single and ready to mingle, you'll also see a big opportunity to try your hand at online dating or even utilize a matchmaker.
PISCES
Get ready for all eyes to be on your and your professional ascent this week, Pisces. As the full moon in your solar tenth house of achievement echoes throughout the week, you'll have your mind laser-focused on your ambitions. A promotion, competitive job offer, award, or applause could manifest soon. Be proud of how far you've come and where you still can rise.
Most Popular on
Astrology.com