Weekly Horoscope for November 5: Choose Union.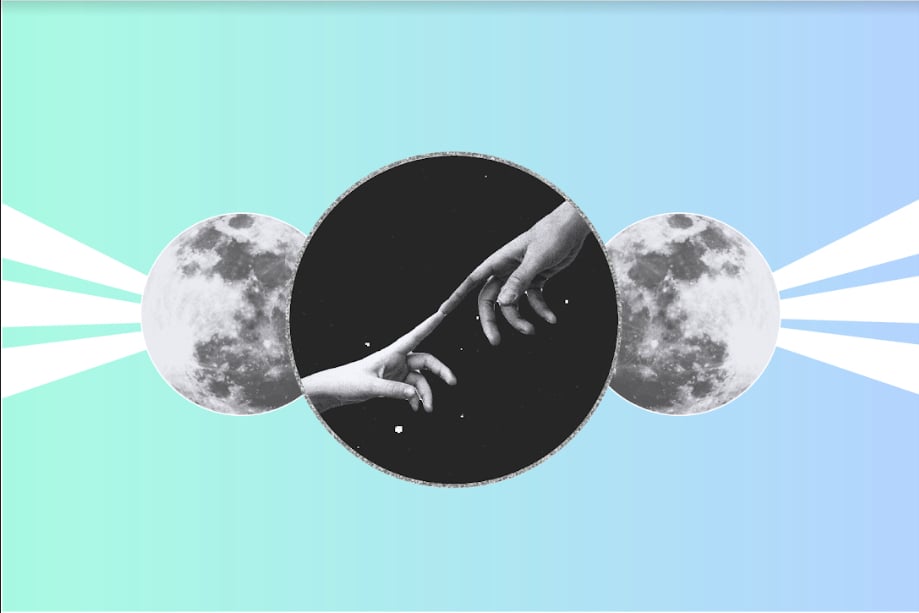 Despite Venus, our goddess of love and beauty, deciding to mosey back and forth within the heavens this year, she is back to full speed and making dazzling tracks through the sky! This week, she will start with a scintillating mood that promotes intimacy and tantric lovemaking on November 6. However, shortly thereafter, Venus will leave the flower fields of Virgo to venture into the social clubs and bars of Libra on November 8. This is dazzling news for all relationships, as she will bring an extra special touch of harmony and beauty to existing partnerships until December 4. This is also a fabulous time for singles to look for prospective suitors who display long-term potential.
MANTRA
I am charming. I am beautiful. I am elegant. I chant this to know that it is true.
ZODIAC SIGN RATINGS
Lovely new vibes are being offered to three zodiac signs this week: Leo, Virgo, and Pisces. As Venus dances through the heavens, she will peer over to this trio and smile upon them. Leos, for instance, will have a beautiful chance to experience some dazzling short-distance travel. Consider heading out for a quick little road-trip, especially to visit siblings. Virgos will see more gifts and beautiful possessions attracted magnetically to them. Pisces, as well, may see a surplus around assets, investments, or even their significant other's income. Embrace the lovely frequencies now.
YOUR WEEKLY HOROSCOPE
ARIES
Your partnerships could have a graceful touch now, Aries. Sweet Venus, our goddess planet of attraction, is dancing across the sky from you in your solar seventh house. This can help singles find a soulmate connection. Couples should feel a more unified and pleasant vibe with their one and only. Everything will be harmonious and pleasant as you unite with others. Laughter and affinity are like nectar for you now.
TAURUS
Now is a time to use your charm to dazzle every professional contact, Taurus. Venus is gifting you with praise as you advance toward your goals. This week, she's spinning into your solar sixth house of productivity. If you'd like to attract a new job, find more clients or projects, or even just connect better with coworkers, you're truly in luck. Use her grace like you're casting a spell over all that you meet.
GEMINI
Romance is the name of the game for you now, Gemini. The stars are speaking straight to your heart. With sweet Venus, our goddess planet, spinning within your solar fifth house of true love, dating, and passion, you're being given a chance to pursue pleasure, sex, and attraction. Chemistry will be palpable this week, so don't let these good juices go to waste! Everyone will want a piece of you. Look your best.
CANCER
Toss on your favorite fuzzy sweater and nuzzle up at home, Cancer. Being in your living space will nourish your heart, mind, and soul now. This week, sweet Venus, our goddess planet, dances elegantly in her autumn dress through your solar fourth house of domesticity. This would be a fabulous moment to update your décor, bring in a fresh coat of paint, or even buy some lovely plants to bring more life and soft energy into your home.
LEO
Be unafraid to dazzle the world around you with your words and ideas, Leo. As sweet Venus, our goddess planet of attraction, sings like a chanteuse in your solar third house of communication, you'll be able to charm and persuade nearly anyone of anything! Know what you want. Pitch your ideas. Watch as your requests are granted. This is a rare power you'll have, so use it to your greatest advantage!
VIRGO
Embrace your innate earthy magic, Virgo. You could rapidly attract possessions of beauty and value. Sweet Venus, our goddess planet of magnetism, will be shining in your solar second house. If you set out on the hunt for gorgeous new items, fresh wardrobe, or objects for yourself, you could find diamonds hidden behind every corner. Treat yourself and watch as you're glad that you did!
LIBRA
The universe is bringing you a shimmering radiance now, Libra. Your planetary ruler, sweet Venus, the goddess planet, whimsically pirouettes through your solar first house of identity and zodiac sign. The weeks ahead are the most important one to update your look, get a fresh style, or even buy new beauty products. Recharge on her dazzling energy, and you'll carry it into the entire year ahead!
SCORPIO
Now is a time to take a step back and review your patterns in love, Scorpio. Sweet Venus, our goddess planet of beauty and marriage, is spinning into your solar twelfth house of privacy, secrets, and the unconscious. Review how you've built toward matters of the heart. Don't repeat toxic situations. Only pursue a life of integrity, openness, and kindness.
SAGITTARIUS
You're the leading actor in your very own movie now, Sagittarius! As sweet Venus, our goddess planet of love and laughter, cartwheels through your solar eleventh house, you'll be feeling quite popular. This is a gorgeous week to have fun with friends, broaden your network, or meet someone new through online dating. Know that you're in demand rather than just sitting softly in the shadows! People love, respect, and support you more than you know.
CAPRICORN
Prepare for glories to be crowning you now, Capricorn. Sweet Venus, our goddess planet of beauty and attraction, is ascending the throne of your solar tenth house of achievement for the weeks to come. This is an ideal moment to apply to a competitive firm or debut a milestone career project. If you have VIPs you want to impress, strike swiftly and with authority. You've got this!
AQUARIUS
Wisdom and adventure are whispering in the heavens now, Aquarius. With sweet Venus, our goddess planet, smiling at you from a fellow air sign — your solar ninth house — you'll be feeling courageous, daring, and exuberant. Consider how you can travel now or in the year to come. You could find great deals on flights, hotels, or vacation destinations. Seize this week to start putting your dreams into a plan of attack.
PISCES
Intimacy will be especially fulfilling for you on all levels now, Pisces. As sweet Venus, our goddess planet, dances into your solar eighth house, you'll be feeling quite snuggly and sweet. This will energize you to be even more sensual and intimate than you usually are. Let yourself enjoy the moments as you open up mind, body, and spirit to new thresholds of trust.
Store
Recommended Reports For You
Most Popular on
Astrology.com