Weekly Horoscope for September 11: Don't Accept Stress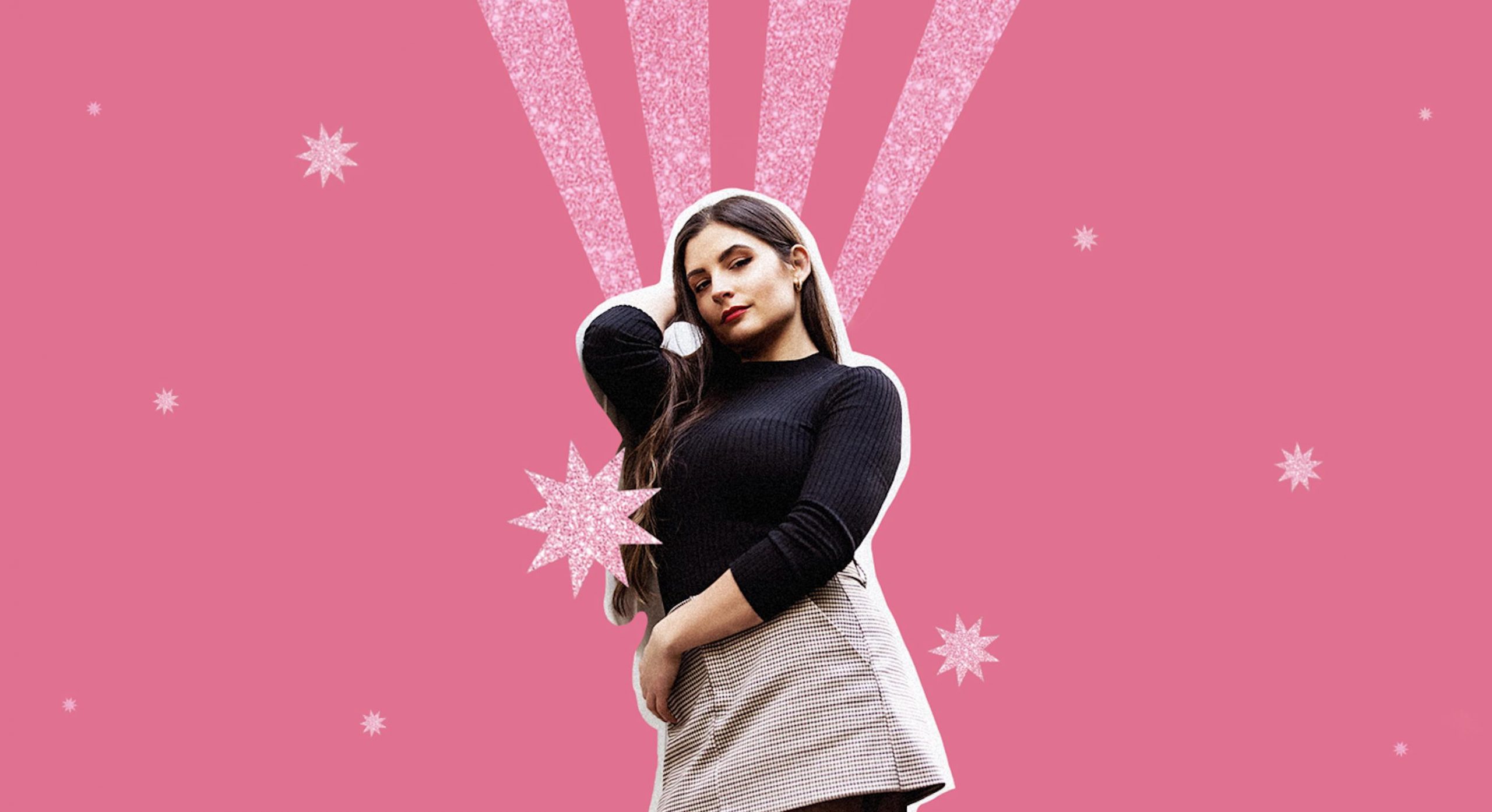 Get ready for a week that will start off like you're shooting through the sky on a roller coaster. With the heavens in a joyous mood, you'll be ready to rock out and embrace adventure at every turn. Yet, with the first full week of Mercury retrograde upon us, we'll start noticing the headaches creeping up in the form of delays, confusion, and miscommunication in partnerships. The end of the week is a bit disheartening, though, with some challenging planetary energy bringing weakness, insecurity, and intensity around relationships. It's best to load the front of the week with fun and productivity and take some time for yourself as the weekend arrives.
MANTRA
Go with the flow of the universe.
ZODIAC SIGN RATINGS
The fire signs — Aries, Leo, and Sagittarius — could see some exciting progress around professional or financial goals this week. They may possibly even manifest as if out of thin air! With the sun and Uranus smiling upon one another at the outset of the week, you'll be given a chance to shake things up and embrace more career growth. Aries could win big around finances. Leo may seek a sudden opportunity for more power or success. Sagittarius will be able to hustle and impress VIPs watching in the wings. Show coworkers, bosses, and hiring managers that you have what it takes to stand out from the crowd!
YOUR WEEKLY HOROSCOPE
ARIES
Review and assess your partnerships, Aries. Always make sure you're on the same page. This is especially true now with Mercury, our cosmic messenger planet of communication, spinning backward across the sky from you in your solar seventh house of relationships. If you need to voice something, do so with kindness and an open mind. Exes or old partners may cross your path now. If you'd like to reconnect with someone, do so at the beginning of the week.
TAURUS
Something is off when it comes to your work-life balance, Taurus. Don't overwork yourself just because you think that you should. Mental Mercury, our cosmic messenger of the mind and communication, is back spinning within your solar sixth house of employment and routines. Confusion and challenges may be cropping up concerning your responsibilities and duties. Don't let the stress get to you. Unplug if you need to. You'll be glad that you did.
GEMINI
Nostalgia may be consuming your romantic life, Gemini. An ex or old flame may even cross your path. As your planetary ruler, mental Mercury, shimmies in a backward slide through your solar fifth house of dating, true love, and passion, you could feel that something from the past is calling you. Instead, you may be having confusion or miscommunication pop up in connection to a present partner. Don't let it bring you frustration. 
CANCER
Your past is whispering to you, Cancer. Turn within to learn who and what is calling out. As mental Mercury begins his backward dance through your solar fourth house of home, family, and domesticity, you will notice that these themes are spinning off the tracks. Your emotions could be quite rocky now, so it is best to ground yourself and find balance. If you communicate with your kindred, you'll have a better chance of knowing how to proceed.
LEO
If your mind is spinning, Leo, it's time to ground yourself and truly analyze your thoughts, plans, and ideas. As mental Mercury, our cosmic messenger, starts moonwalking through your solar third house of communication, you may feel like no one you meet is seeing eye-to-eye with you. Don't sign contracts, launch endeavors, or agree to anything new. Instead, return to old projects and assess how you can make them more effective.
VIRGO
It's time to assess your income and expenses, Virgo. Your planetary ruler, mental Mercury, is spinning backward through your solar second house of finances, resources, and possessions. This is likely to cause confusion around money or even your present streams of income. Delays around checks, payments, or clients could also be cropping up. Plan ahead so you don't end up panicking. You can weather this storm with ease when you know it's coming.
LIBRA
Don't fight the chaos at this time, Libra. Flow and surrender. As mental Mercury, our cosmic messenger planet, begins his first full week of retrograde in your solar first house of identity — your zodiac sign — you could feel like everything in your life is spinning off the tracks. Don't let this stress or anxiety consume you — you're not being punished by the universe, even though it may at times feel that way. You're being given a chance to revise your path.
SCORPIO
Pay vivid attention to your dreams this week, Scorpio. Breakthroughs regarding the past could be bubbling up from your subconscious. On the other hand, you could feel that your anxiety is fired up, especially about secrets, baggage, or situations that you wish had closure. Don't beat yourself up about what came before. Mercury retrograde in your solar twelfth house is helping you to release and resolve.
SAGITTARIUS
Reconnect with old friends or an ex this week, Sagittarius. Mental Mercury, our cosmic messenger planet, is backsliding through your solar eleventh house of friendships, communities, and groups. This is an excellent moment to reignite old rapports or catch up with your network. You're in favor of doing so now, and you'll likely deeply enjoy this energy. However, don't reach out to anyone who would just bring toxic vibes into your life once again.
CAPRICORN
Revise your plans to reach your greatest crown, Capricorn. Reconnect with the clarity you need regarding your professional ambitions. As mental Mercury — our planet of the mind and communication — slides backward through your solar tenth house, you may notice some delays or confusion around your career. This isn't to harm your reputation but to help you to better understand how you can streamline your efforts rather than spinning your wheels.
AQUARIUS
The past is calling to you now, Aquarius. Old ideas, destinations, and lifestyles may be whispering to you this week. As mental Mercury, our cosmic messenger planet, shivers in his retrograde phase through your solar ninth house of expansion, you are being given an opportunity to fluidly review your life's progress. Review how spirituality and culture have played a part in your journey and how you can find gratitude for the lessons they once taught you.
PISCES
Don't make any decisions around assets or investments this week, Pisces. Money matters are strictly off the table! This is because mental Mercury, our cosmic messenger planet, is beginning his first full week of retrograde in your solar eighth house of wealth. You may feel impulsive about these matters now, but it is not wise to do so. Instead, review your finances and begin to consult advisors about other potential strategies.
Kyle Thomas is a globally recognized pop culture astrologer who has been featured in Cosmopolitan Magazine, Bustle, Elite Daily, House Beautiful, Marie Claire, YahooNews, MSN, and more. He is also one of the official astrologers for both Astrology.com and Horoscope.com. He is known for his cosmic guidance for celebrities, business executives, and prominent influencers. His work harnesses the power of the stars in regard to entertainment lifestyle and trends affecting people worldwide. Currently, he is the official astrologer for @Horoscopes + @Horo.ScopesDaily (4.5 million followers. Kyle received two Bachelor of Arts in Psychology and English from the University of Wisconsin-Madison and integrates these degrees into his growing research of psychology, personality, and the human condition.
Store
Recommended Reports For You
Most Popular on
Astrology.com