Your Daily FoodScope for February 06, 2023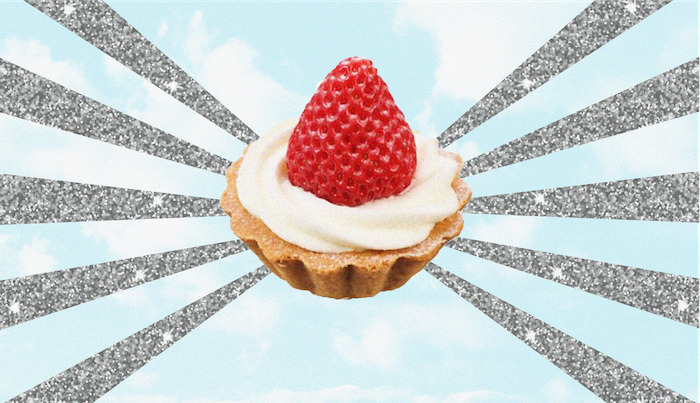 Do you often find yourself wondering what food to cook, how to cook it, and even that dreaded question—how much of it? It's a daily struggle for all of us, but need not be with our food horoscope. Satisfaction is only a click away!


Aries
You'll need to kick off the activities for your indecisive friends. So suggest brunch at a trendy new breakfast spot. The menu will be excellent, but you'll go for the crab cake Benedict and potatoes. But let them figure out how to spend the rest of the day. You've already done your part.


Taurus
You'll be surprisingly patient today, especially as you wait with friends for a table at brunch. They'll start to grumble about the delay, but you'll be okay. You know it won't be long before you're digging into a Greek omelet with plenty of feta cheese. Good things indeed come to those who wait.


Gemini
You'll need to take the wheel if anything's going to get done today. At least this way you can call the shots. So your friends can't complain when you decide on sushi for dinner. They can always get the California roll if the ebi and uni are too much of a challenge for them.


Cancer
Friends will kiddingly call you 'Mom' today, but you know they say it out of love. They appreciate the nurturer in you and the way that you take care of them. But after treating them to your home cooked spicy chili con carne, they'll soon be calling you genius.


Leo
You'll be invited to the first of many parties tonight. You'll plan to attend with bells on, but don't go empty handed. Take a along a good bottle of Chilean cabernet or California Zinfandel. Others may do the same, but this way there'll be at least one bottle of something you like.


Virgo
You'll wake up feeling aggressive and combative today. But don't take it out on those at home. A vigorous morning workout could calm you down. If that doesn't work skip the coffee and go for organic green tea instead. Throw in a sprig of mint and you could be downright Zen for the rest of the day.


Libra
It's a good time to bond with your partner. It'll be fun shopping together and buying ingredients for a romantic dinner. Stir-frying prawns, asparagus and arugula tonight will make for a delicious and healthy meal and give an indication of what you have in mind for after dinner.


Scorpio
You'll be glad to help friends today, and you won't ask for anything in return. But they'll insist on cooking dinner for you. But you're a giver, so bring along an appetizer. Your edamame stuffed wontons will go over big, and perhaps eclipse the pot roast and mashed potato meal they made for you.


Sagittarius
If you have children this could a good day to treat them to something special. A movie or a hike could be fun. But the real treat will come this evening when you take them out for pizza. You'll feel safe by letting them choose the toppings. Kids hate anchovies almost as much as you do.


Capricorn
You may be tempted to go into work today, but that'll be a selfish decision. This should be the time you spend with your family. That work can wait. Treat them to a movie and Chinese food tonight. You can bond with them over walnut prawns, hot and sour soup and egg rolls.


Aquarius
Go shopping for threads in some of the more bohemian boutiques today. You have a unique avant-garde style and you're sure to find something you like. But keep dinner conservative tonight. Chicken pot pies with slices of crumbly bread and a glass of red wine will be as daring as you'll want to get.


Pisces
You'll feel like you're in a fog today. Or at least you'll wish you were. IYou can only dream of the chowder, casseroles and crab cakes you could be feasting on. Toss in some sourdough bread and you'll know exactly where you left your heart.


Most Popular on
Astrology.com