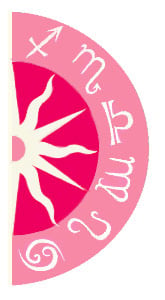 Before taking any giant leaps with important plans once the New Moon energizes 5 degrees of Gemini at 12:46PM, finish old business on a high note.
A void lunar cycle in Taurus doesn't end until Gemini Moon begins at 5:16AM. The cosmos is trying to raise your productivity I.Q. -- thanks to a Sun-Ceres parallel (4:07AM) and the monthly Moon-Ceres union (10:29PM).
However, if you sense that emotional challenges and mental fatigue are possible enemies to forward progress, then you are actually tuning into the shadowy drumbeats of Venus square Pluto (9:23AM), the Sun accosting Pallas via an abrasive, 45-degree tie (9:31AM), and Mercury forming a dicey, 135-degree link to Saturn (4:56PM). With these six celestial orbs not cooperating with your higher instincts, it may be tough going in many areas of human endeavor.
Nevertheless, any New Moon is akin to pushing the reset button with a whole bunch of potential chances to be successful. Therefore, it is helpful to think along positive lines with the two lights energizing the communication themes of the third sign of the Zodiac.
[Note to readers: All times are calculated for Pacific Daylight Time. Be sure to adjust all times according to your own local time so the alignments noted above will be exact for your location.]