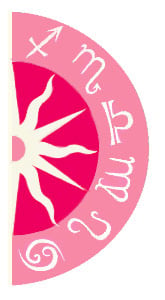 During the last three days of this month, the cosmos continues its potent assault on human progress and evolution. All things considered the astro-psychic energy fields are more benign at the moment -- thanks to the monthly Moon-Mercury union and communication boost in Aries (4:34AM), the Moon trine Saturn (5:08AM) and Mercury trine Saturn (11:18AM) followed 40 minutes later by a fairly rare Mars trine to Juno in earth signs (11:58AM).
These high-flying vibrations gain additional sustenance as the Moon parallels Venus (12:27PM) and Pallas enters dynamic Aries at 9:48PM (reinforcing the Sun's entry into this sign on March 20).
The chief impediments to taking giant leaps ahead are a 3 hour void lunar conundrum in Aries occurring from 5:08AM to 8:49AM (when Taurus Moon begins) as well as a potentially confusion-producing, 45-degree link between Mercury and Neptune (10:53AM). Utilize the Moon's presence in determined Taurus (8:49AM) as a stabilizing force -- particularly regarding financial resources and business projects that thrive on goodwill coming from partners and assistants.
[Note to readers: All times are calculated for Pacific Daylight Time. Be sure to adjust all times according to your own local time so the alignments noted above will be exact for your location.]