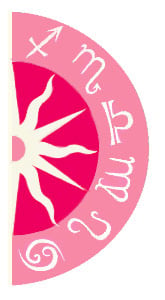 Just around the corner – on Monday August 21 – a celestial behemoth known as a Total Solar Eclipse strikes humanity, and especially many states in the continental USA, with an unknown heaven-sent force. It is wise to start preparing now as the zodiacal placement for this profound solar-lunar connection is in late Leo – where the first-magnitude, bright star Regulus ("the Little King" of the constellation Leo) is located.
Right now tuning into high-level healing vibrations is important while the Moon in Cancer trines Chiron in Pisces (7:24AM). Learn more about holistic healing, pyramid power, reincarnation, sacred dance, mantras, mandalas, crop circles, medicinal herbs, ETs and UFOs. Feelings of déjà vu often occur when shaman-mentor Chiron is on the prowl.
Be aware that the Moon is void-of-course for 2 hours (8:18AM to 10:56AM) – leading to the lunar orb's entry into heart-centered Leo. Since the upcoming eclipse also generates the next New Moon in Leo, today and tomorrow constitute the dark-of-the-moon monthly phase when it is better to be completing old business on a high note than initiating any bold plans for future success.
[Note to readers: All times are calculated for Pacific Daylight Time. Be sure to adjust all times according to your own local time so the alignments noted above will be exact for your location.]