Overview:
Your ruler, the rambunctious Mars with a takes-no-prisoners manner, zig zags through the houses of your chart in 2016. He pays special attention to personal growth, love and marriage, and the expansion of philosophy and just regular wandering around.
Mars begins the year making direct hits to the house of both one-on-one intimacy, and funds received from other people. He stays on a wild......
Read More »
2017 Forecasts

Your 2017 Horoscope is a personalized, premium horoscope for you - an essential guide to life, like a personalized happiness manual.

When you're looking for a unique perspective on your future that also offers incredible wisdom and insight for the ages, consult Vedic astrology!

Understand the mysteries of your numbers with your 2016 Numerology Forecast, and learn how they interact with the vibrations of a One-Year.

This unique 12-card reading links the wisdom of the Tarot with the twelve symbolic houses of Astrology. Learn which forces of destiny are influencing each major area of your life, and how to bring more happiness and fulfillment into your world. If you want insight into different areas of your life over the next year, 12-House Tarot is for you!
Read More »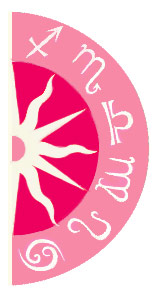 Discover what 2017 holds for you: