Overview:
2017 isn't all peaches and cream at the start, as you struggle to find your footing during the challenging Mars-Saturn square in mid-January. Fear not, though, fiery Aries, because although you have some obligations (perhaps family-related) that directly conflict with events that you've been looking forward to for what seems like forever, it's not always your way or the highway. There is......
Read More »
2017 Forecasts

Your 2017 Horoscope is a personalized, premium horoscope for you - an essential guide to life, like a personalized happiness manual.

When you're looking for a unique perspective on your future that also offers incredible wisdom and insight for the ages, consult Vedic astrology!

Understand the mysteries of your numbers with your 2017 Numerology Forecast, and learn how they interact with the vibrations of a One-Year.

Standing at a crossroads? Afraid to make a mistake? Can't decide? That's what your Yes/No Tarot reading was designed to help you with - quick, easy, and simple! This powerful reading is like a trusted friend, guidance counselor, and oracle all in one. You'll get a straight, honest answer to help you make the best decisions.
Read More »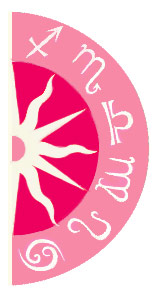 Discover what 2017 holds for you: