Weekly Horoscope for July 30: Find Your Tribe.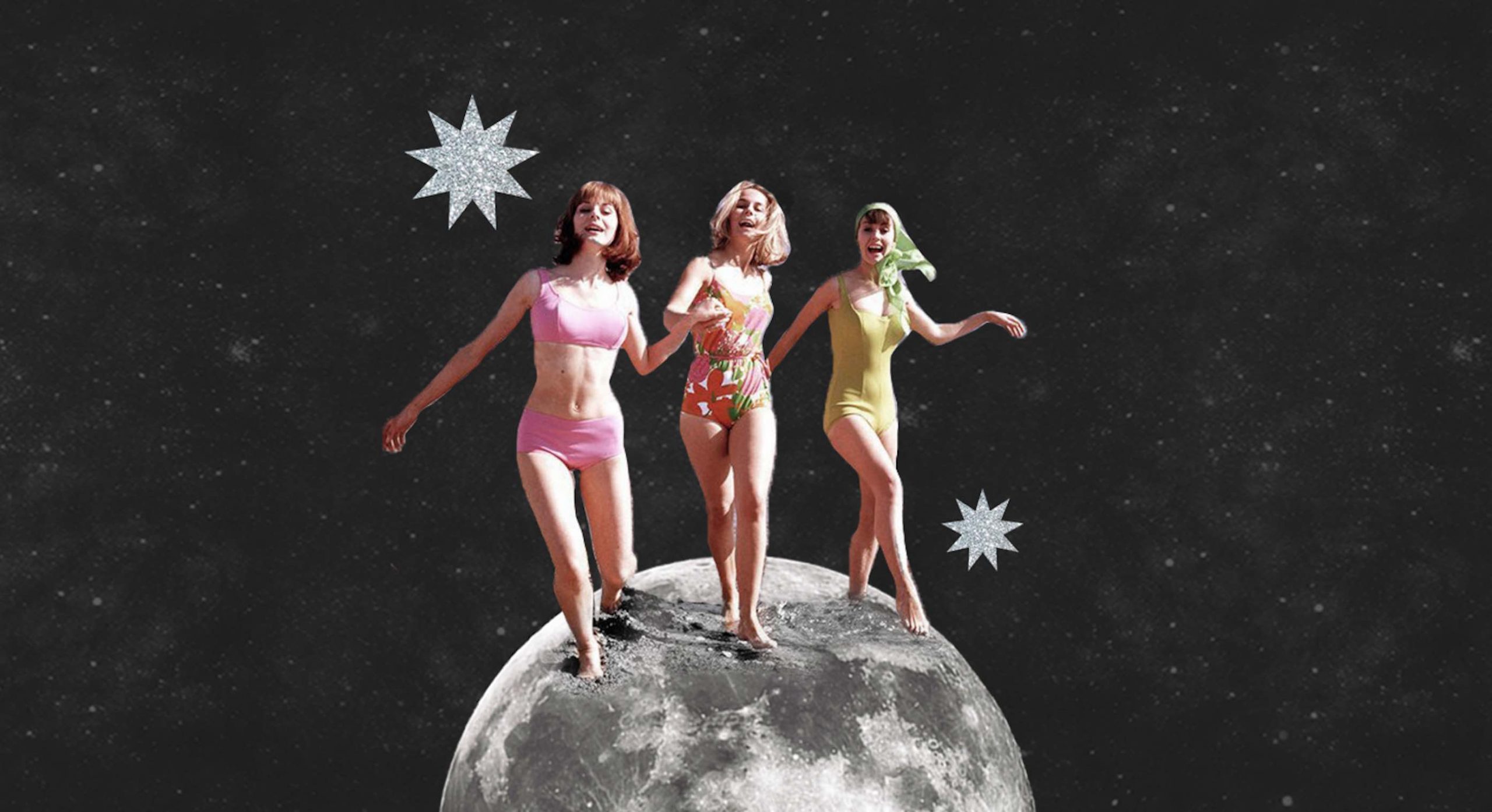 A rather fast-paced and exuberant week lies ahead of us, with some exciting cosmic energy echoing in the heavens. A full moon in Aquarius takes the spotlight this week, beginning to be felt as soon as we enter it. While it will reach a crescendo on August 1, it will still echo into the weekend. This lunation will encourage us to connect with others as we join communities and causes that speak to our hearts and souls. Now, the energy will be especially social, especially with the supermoon in a square to Jupiter. As a result, we will be particularly indulgent, spontaneous, passionate, and over-the-top due to this. Uranus, the planetary ruler of this lunation, will also be in a square with Venus, which could bring a whirlwind of fun — or drama — to all relationships.
MANTRA
I feel more alive when I connect to people who respect, support, and understand me. I will show my fire for causes I believe in now.
ZODIAC SIGN RATINGS
This week's full moon thrusts several zodiac signs into the spotlight: Taurus, Libra, and Aquarius. First, Tauruses will likely see a big professional breakthrough, such as a promotion or other notable success. Libras, however, will feel a fire ignite their hearts as they pursue pleasure, romance, and passion — and could find that they are falling in love. Last, Aquarians will feel energized to step forward to whatever makes them feel fulfilled. This lunation could help them to cut ties with anything that is limiting them, as well as embrace a meaningful personal or professional goal.
YOUR WEEKLY HOROSCOPE
ARIES
You won the popularity contest this week, Aries! Reach for the stars! With the full moon radiating within your solar eleventh house, you'll be linking up with many fabulous friends and acquaintances. Be sure to search out some luxurious events or instead plan a gorgeous party with your dearest pals. Networking is particularly in favor at this time. This lunation could also see you celebrating a lifelong milestone. 
TAURUS
Imagine yourself as the ruler of a glorious empire now, Taurus. You're winning. Your career is lighting up! With the full moon bringing activity to your solar tenth house of recognition and glory, a promotion, favorable press, award, or new job offer may be written with your name on it. Know that all eyes are on you and everyone wants to be in your good graces.
GEMINI
Let your heart, mind, and spirit radiate this week, Gemini. You're ready to venture high above the clouds! This week's full moon will invigorate your solar ninth house. You may have an opportunity for long-distance travel for business or pleasure. However, this lunation also brings attention to your academics, intellectual pursuits, media endeavors, or even spiritual matters. If these have been important, get ready to see them shine. 
CANCER
Prepare for a full moon that will bring up anything hidden or unresolved in your relationships, Cancer. Something may be amiss. On a positive note, you may find more synergy between the two of you. This is especially true if finalizing a major separation or settlement. However, this instead could just affect your assets and investments and attract more wealth to you. Consult a financial advisor if needed.
LEO
Big relationship energy is here for you this week, Leo. Yet, if you're not on the same side of the street, expect heavy news instead. With the full moon taking place across the sky from you in your solar seventh house of relationships, union and commitment are major themes for you now. Sudden decisions to move in, make long-term promises, become engaged, or even be wed could appear. 
VIRGO
Prepare to be cranking along like an assembly line this week, Virgo. Go! As the full moon in your solar sixth house of productivity cracks forward, you're firing on all cylinders! Expect a flurry of routines, projects, and responsibilities to crop up. This is a crucial moment to assess how you manage them all so you don't burn yourself out and end up sick in bed.
LIBRA
Radiant good news could appear in regards to your heart's desires this week, Libra. You'll be ramped up for laughter, sex, and pleasure! The full moon will bring the magic to your solar fifth house of true love, romance, and passion. If single, look in the mirror and make yourself feel beautiful. Get ready and out there to meet someone new! You could find someone worthwhile now.
SCORPIO
It's time to take a long, hard look internally this week, Scorpio. Dust off your shadows. This week's full moon will reach into your solar fourth house of domesticity. You may now be in the process of moving or renovating or even updating your living space near this time. Consider being a lovely host and inviting people over for a dinner party if you're in the mood to be a bit social.
SAGITTARIUS
Get ready for your inner child's giddy butterflies to arise this week, Sagittarius. As the full moon energizes your solar third house, you may be set for a quick trip or venture out for some exhilarating short-distance travel. It's time to have some fun and spread your wings! This lunation may also encourage you to push toward an important writing, speaking, or communications-related project.
CAPRICORN
More money does not mean more problems, Capricorn. Get ready to cash in this week! The full moon will be energizing your solar abundant second house. A raise, new job offer, side-hustle, or lucrative client may be here for your taking. Now is a fabulous moment to understand the truth of your budget and start to make even longer-term plans. You'll know exactly which steps to take!
AQUARIUS
Stand in your power like an ancient god this week, Aquarius. A vibrant full moon in your zodiac sign has your name on it! This is a major moment to assert yourself and swiftly move toward acquiring important personal or professional goals. Know what you want, focus your intention, and then go for it full-strength. You've got this!
PISCES
Take slow, deep breaths now, Pisces. You may be feeling a very large yawn coming on this week! With a full moon in your solar twelfth house singing you to sleep, you could be ready to rest, recharge, and lie low. If anything has been haunting you from the past, now would be a great time to talk with a therapist or counselor about how to surrender and let go.
Most Popular on
Astrology.com