Weekly Horoscope for October 16: Kiss and Mean It!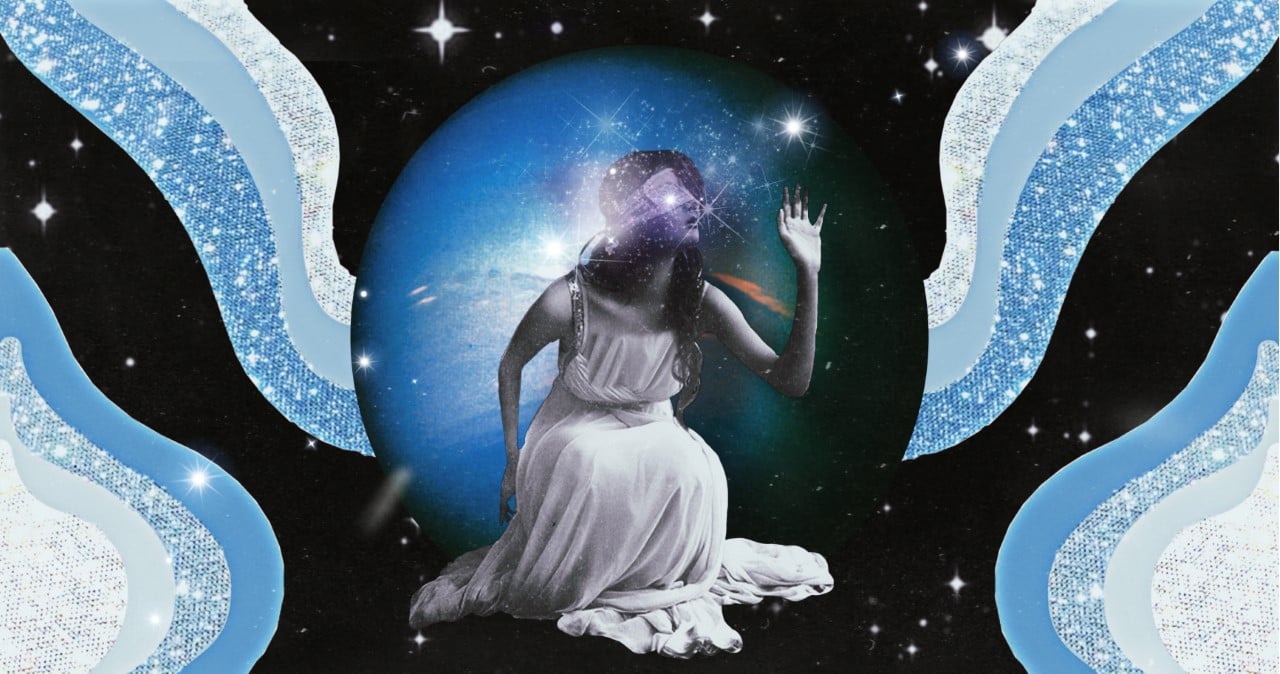 A dazzling week for passion, pleasure, and romance lies ahead as you dance forward. The planets above will spin in ecstasy, dripping honey and magic down upon the world below. Venus, our planet of marriage and attraction, will remain in the zodiac sign of Libra for one final week, offering her blessings to our partnerships and relationships. Whenever our goddess planet flows gracefully through these hallowed halls, we have a higher likelihood of meeting meaningful connections that will mirror us back. They can be in love, business, or collaboration. Commitments and unions more easily find us at this time.
MANTRA
Everyone deserves love, romance, and commitment — especially you.
ZODIAC SIGN RATINGS
Big opportunities lie ahead for Taurus, Libra, and Capricorn this week. While the earth signs will all enjoy Venus's flight through the sky, Taurus and Capricorn could enjoy this most. Venus, as the planetary ruler of the Bull, always takes extra special care to protect their interests. For now, Bulls will find an easier work-life balance, more harmony on the job, or even praise for their assignments. Capricorns could see applause and showers of praise this week, too — perhaps even new offers. Yet, for Libra, the focus will be on pure bliss, beauty, and pleasure as Venus shimmers through the sky. Focus more on personal goals rather than professional ones, as our Lesser Benefic, first and foremost, wants to make you happy.
YOUR WEEKLY HOROSCOPE
ARIES
Approach partnership with grace now, Aries. You're so quick to charge in and conquer, but the stars are telling you to come from a place of harmony. Sweet Venus, our goddess planet of attraction, is dancing across the sky from you in your solar seventh house. This can help singles find a soulmate connection. Couples should feel a more unified and pleasant vibe with their one and only.
TAURUS
Use your charm to win over every professional contact, Taurus. Venus is gifting you with praise as you advance toward your goals. This week, she's spinning in your solar sixth house of productivity. If you'd like to attract a new job, find more clients or projects, or even just connect better with coworkers, you're truly in luck. Use her grace like you're casting a spell over all you meet.
GEMINI
Let romance take priority now, Gemini. The stars are speaking straight to your heart. With sweet Venus, our goddess planet, spinning within your solar fifth house of true love, dating, and passion, you're being given a chance to pursue pleasure, sex, and attraction. Chemistry will be palpable this week, so don't let these good juices go to waste! Everyone will want a piece of you. Look your best.
CANCER
Cozy up at home, Cancer. Your living space will nourish your heart, mind, and soul now. This week, sweet Venus, our goddess planet, dances elegantly in her flower dress through your solar fourth house of domesticity. This would be a fabulous moment to update your décor, bring in a fresh coat of paint, or even buy some lovely plants to bring more life and soft energy into your home.
LEO
Enchant the world with your words, Leo. Your whispers will give everyone goosebumps! As sweet Venus, our goddess planet of attraction, sings like a chanteuse in your solar third house of communication, you'll be able to charm and persuade nearly anyone of anything! Know what you want. Pitch your ideas. Watch as your requests are granted. This is a rare power you'll only have for one more week.
VIRGO
Tap into your earthy side, Virgo, to attract possessions of beauty and value. Sweet Venus, our goddess planet of magnetism, will be shining in your solar second house. This ensures that if you set out on the hunt for gorgeous new items, a fresh wardrobe, or things for yourself, you could find diamonds hidden behind every corner. Treat yourself and watch as you're glad that you did!
LIBRA
All eyes are on you, Libra. Exactly as you like it! Your planetary ruler, sweet Venus, the goddess planet, whimsically pirouettes through your solar first house of identity — your zodiac sign. This week is the most important one to update your look, get a fresh style, or even buy new beauty products. Recharge on her dazzling energy, and you'll carry it into the entire year ahead!
SCORPIO
Reflect on how you've approached love and relationships in the year past, Scorpio. Pay attention to the patterns. Sweet Venus, our goddess planet of beauty and marriage, is spinning one final week in your solar twelfth house of privacy, secrets, and the unconscious. Review how you've built toward matters of the heart. Don't repeat toxic situations. Only pursue a life of integrity, openness, and kindness.
SAGITTARIUS
Sizzle like a sparkler, Sagittarius! Everyone's watching you shine! As sweet Venus, our goddess planet of love and laughter, cartwheels through your solar eleventh house, you'll be feeling quite popular. This is a gorgeous week to have fun with friends, broaden your network, or meet someone new through online dating. Know that you're in demand rather than just sitting softly in the shadows! People love, respect, and support you more than you know.
CAPRICORN
Step before the audience, Capricorn. You're about to receive a standing ovation! Sweet Venus, our goddess planet of beauty and attraction, is ascending the throne of your solar tenth house of achievement for one final week. This is an ideal moment to apply to a competitive firm or debut a milestone career project. If you have VIPs you want to impress, seize the day before she moves on to other realms in the sky.
AQUARIUS
Attract eye-opening and inspiring experiences, Aquarius. Wisdom is found by chasing adventure! With sweet Venus, our goddess planet, smiling at you from a fellow air sign — your solar ninth house — you'll be feeling courageous, daring, and exuberant. Consider how you can travel now or in the year to come. You could find great deals on flights, hotels, or vacation destinations. Seize this week to start putting your dreams into a plan of attack.
PISCES
Cuddle up a little bit more, Pisces. Kiss like you're doing it for the very first time. As sweet Venus, our goddess planet, dances in your solar eighth house, you'll be feeling quite snuggly and sweet. This will energize you to be even more sensual and intimate than you usually are. Let yourself enjoy the moments as you open up your mind, body, and spirit to new thresholds of trust.
Kyle Thomas is a globally recognized pop culture astrologer who has been featured in Cosmopolitan Magazine, Bustle, Elite Daily, House Beautiful, Marie Claire, YahooNews, MSN, and more. He is also one of the official astrologers for both Astrology.com and Horoscope.com. He is known for his cosmic guidance for celebrities, business executives, and prominent influencers. His work harnesses the power of the stars in regard to entertainment lifestyle and trends affecting people worldwide. Currently, he is the official astrologer for @Horoscopes + @Horo.ScopesDaily (4.5 million followers. Kyle received two Bachelor of Arts in Psychology and English from the University of Wisconsin-Madison and integrates these degrees into his growing research of psychology, personality, and the human condition.
Most Popular on
Astrology.com