Weekly Horoscope for October 2: Pick Up the Pace!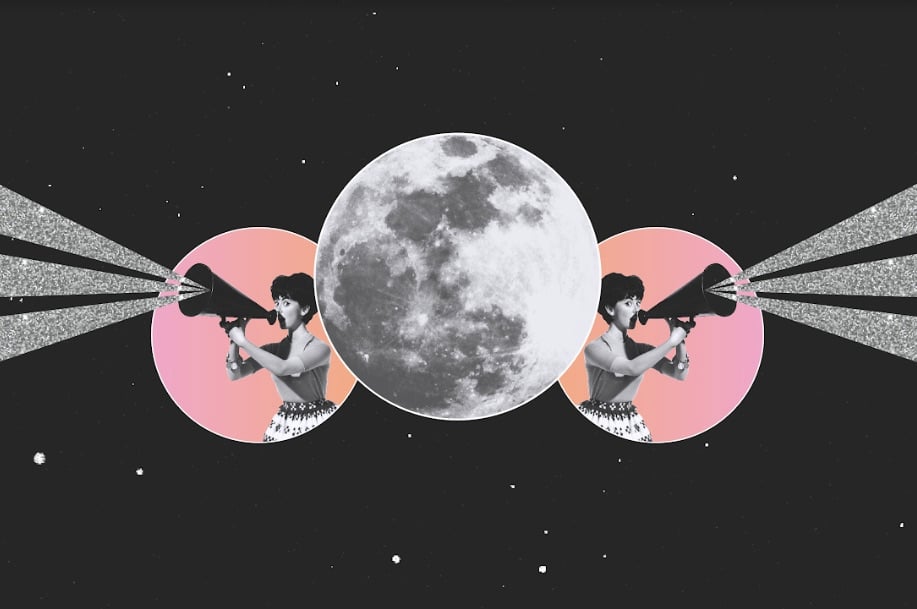 As we race into the first full week of October, the planets are starting to awaken and change direction. At the very onset of the week, mental Mercury, our cosmic messenger of the mind and communication, will shake off his groggy vibes by stationing direct. Each day that passes through the week, we'll slowly feel the pace of life quicken as everything that had fallen through the cracks or spun into a tornado of confusion comes back down to earth. To end the week, powerhouse Pluto also smiles as he turns direct, revealing that a turning point in the year is nearly upon us.
MANTRA
Find ways to communicate in practical and honest ways.
ZODIAC SIGN RATINGS
Gemini, Virgo, and Sagittarius will be absolutely euphoric that the chaos consuming their lives will be fading into the past quite rapidly this week. Mercury is the planetary ruler of air sign Gemini and earth sign Virgo, which means that anytime our cosmic messenger spins off out of orbit, they feel like their entire lives are on hold or going up in flames! The best thing about this is that they also will notice things start to get sorted out rather quickly while other zodiac signs are still catching their breath. Sagittarius will also love this week because Mercury will no longer be bringing havoc to their career and professional lives.
YOUR WEEKLY HOROSCOPE
ARIES
Pull up your calendar and study your work-life balance, Aries. You're being given a chance to sort out everything that spun off the tracks in recent weeks. As mental Mercury finally changes direction in your solar sixth house, you'll have a better handle on your productivity going forward. If any challenges happen on the job or with coworkers, you'll be able to patch things up or damage control now.
TAURUS
Shake off the confusion around matters of the heart, Taurus. You may have even crossed paths with exes or old flames recently. Now that mental Mercury has awoken from within your solar fifth house, you'll be able to have more clarity around romance, dating, or passionate relationships. If you'd like to reignite a connection that came back to you, tread forward carefully. This way, you'll see if you're both still on the same page.
GEMINI
Be sure you're standing on steady ground, Gemini. Things have been rocky, but the earthquake is now fading in the rearview mirror! Your planetary ruler, Mercury, has stationed direct in your solar fourth house, so you're about to find more clarity around home, real estate, family, or domestic concerns. Know that you're being set up to feel more secure and stable than before. Embrace it.
CANCER
Clarity and confusion will soon fade behind you, Cancer. Mental Mercury, our cosmic messenger of the mind and communication, awakens this week in your solar third house. This ensures that if you've hit any snags around communication-related projects or writing, speaking, advertising, social media, or contractual endeavors, you will have a much better focus on navigating your path forward now. Trust any sudden realizations, revelations, or insights you find.
LEO
Financial chaos will start to fade, Leo. You'll be ecstatic as you have a better handle on all money matters at this time. Mental Mercury, our cosmic messenger planet of business, had been stirring the pot in your solar second house of income but has now awoken. This will help you to sort out any confusion around your income, expenses, budget, or possessions. Take it in stride and know it'll work out.
VIRGO
Prepare for life to start picking up for you, Virgo. For weeks things have been spinning off in left field. Luckily, with your planetary ruler, mental Mercury, now awake in your solar first house of identity — your zodiac sign — you'll have more clarity and insight about how to damage control anything that didn't recently work out. You'll have a better approach to manifesting your goals and plans. Proceed with confidence.
LIBRA
Get ready to feel like you're waking up out of a deep sleep, Libra. The pace of life is now going to increase. Mental Mercury, our cosmic messenger planet of the mind and communication, was drunk and cranky in your solar twelfth house. This has likely given an ethereal, confusing vibe to recent weeks. Process any frustration, anxiety, or fears that cropped up in recent weeks. It could just be linked to something you need to heal and release.
SCORPIO
Prepare for a more actively packed social life, Scorpio. You've likely noticed many cancellations and events being rescheduled recently. This was because mental Mercury, our cosmic messenger of the calendar, was moonwalking through your solar eleventh house of friendships and communities. Now that he has awoken, you can expect more fun, games, and socializing to pick up going forward. New plans will surely be made.
SAGITTARIUS
Dust off your bruised ego, Sagittarius. Professional matters will finally proceed. Mental Mercury, our planet of the mind and communication, will awaken this week in your solar tenth house of achievement. This ensures that if any big projects or plans fall through the cracks, you'll have a better perspective and strategy moving forward now. Consider it all as a blessing in disguise rather than a curse from the universe.
CAPRICORN
Reconsider your philosophies on life, Capricorn. You've likely been uncertain about ideas or plans in recent weeks, but finally, the dust is settling. Mental Mercury, our planet of the mind and communication, will awaken this week in your solar ninth house. This ensures that if you'd like to have important discussions about things you believe or value, you'll have more authentic clarity at your disposal.
AQUARIUS
Take a deep sigh of relief, Aquarius. Your assets and investments are finally being freed from the storm. Mental Mercury, our cosmic messenger planet of the mind and communication, was raising hell in your solar eighth house of big money matters. As he awakens and begins to pick up the pace this week, you'll be able to stand on sturdier ground and have a clearer perception going forward.
PISCES
Know what you bring to the table in your relationships, Pisces. Seeing eye-to-eye will finally be possible. Mental Mercury, our cosmic messenger planet of the mind and communication, will awaken across the sky from you in your solar seventh house. This ensures that if you've had any miscommunications in your partnership, things can sort out sweetly moving forward now. Be sure to address anything that was giving you grief or causing any stress.
Kyle Thomas is a globally recognized pop culture astrologer who has been featured in Cosmopolitan Magazine, Bustle, Elite Daily, House Beautiful, Marie Claire, YahooNews, MSN, and more. He is also one of the official astrologers for both Astrology.com and Horoscope.com. He is known for his cosmic guidance for celebrities, business executives, and prominent influencers. His work harnesses the power of the stars in regard to entertainment lifestyle and trends affecting people worldwide. Currently, he is the official astrologer for @Horoscopes + @Horo.ScopesDaily (4.5 million followers. Kyle received two Bachelor of Arts in Psychology and English from the University of Wisconsin-Madison and integrates these degrees into his growing research of psychology, personality, and the human condition.
Store
Recommended Reports For You
Most Popular on
Astrology.com