Weekly Horoscope for October 22: A Great Story Ends.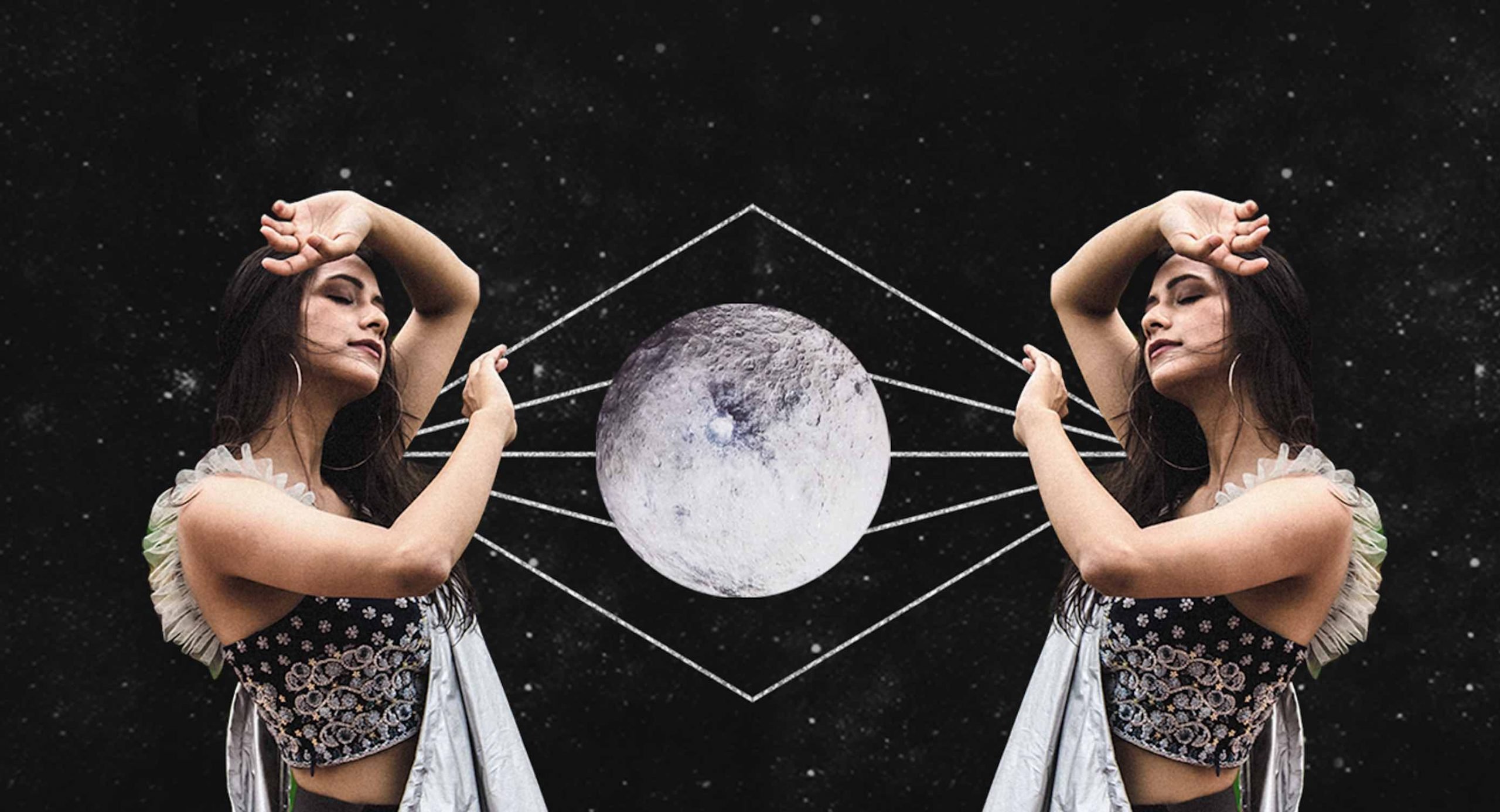 Since the end of 2021, we have been experiencing powerful eclipses on the Taurus–Scorpio axis. In these past two years, on a collective level, we've noticed shifts up and down regarding karmic themes surrounding money, wealth, and sexuality. As we charge into the week ahead, we will face the final lunar eclipse in Taurus on this axis, the culminating point we've been building toward throughout this past era. Pay attention to the themes taking place now, as we will not experience any more eclipses in Taurus-Scorpio until the early 2030s. Lunar eclipses signal destiny and are often highly emotional and intense. They tend to bring awakenings, turning points, or dramatic endings. 
This lunar eclipse is also especially complicated, as many planetary factors are involved. When looking at the astrological aspects, we can see the lunation is opposite Mercury and Mars, bringing overwhelming emotions and inflamed desires. It will link beautifully with Saturn, though, helping us to find stability and long-term planning as long as we choose to balance ourselves. 
Last to note is that the lunar eclipse is conjunct Jupiter, bringing lucky breakthroughs, but is also separating from Pluto, which means we will still face challenges or opposition, regardless. Luckily, Venus, the ruler of this eclipse, is smiling upon Uranus, which means that we may experience surprising news around money or love if we aren't consumed by the intensity of the time.
MANTRA
I honor my self-worth at all times. Self-love is a love language.
ZODIAC SIGN RATINGS
This week brings a surge of intensity to three zodiac signs: Taurus, Leo, and Aquarius. For Taurus, they have been watching as their identities and lives have radically shifted over the past two years. This marks a culmination in that evolution. Leos could see a major shift or breakthrough in their professional lives — for better or worse. Last, Aquarians have been rocking back and forth around family and domestic matters in recent years, which should conclude the matter. Regardless, it is best for all zodiac signs to lie low and see what news the universe is offering.
YOUR WEEKLY HOROSCOPE
ARIES
A final destined shift arrives for your income, Aries. Rake it in! This week's lunar eclipse could cause things to rock and sway regarding your finances. With a culmination and turning point appearing for your solar second house, you may now win big or see a major income stream end. The key to creating prosperity, though, is seizing every moment as an opportunity to think on your feet and show your ingenuity. Think gold.
TAURUS
For two years, you've been stepping into a new version of you, Taurus. The final shift will rock your path like an earthquake! The lunar eclipse will roar from within your zodiac sign, firing you up to embrace change, shake off the chains that bind you, and demand your destiny. Expect rapid shifts of fate that could redirect your life forever. You may feel like a phoenix finally being reborn into a whole new era. You are finally ready.
GEMINI
Be sure to rest and lie low this week, Gemini. It will feel quite intense in the cosmos! This week's lunar eclipse could bring profound karma for you to face. You may now experience a sudden and striking revelation regarding your past that must be healed on the deepest levels. Do so now by working through the trauma on every echelon within you and around you. This will allow you to emerge stronger than before, even if it hurts.
CANCER
A major new destined shift regarding your aspirations could be in your grasp, Cancer. A sudden windfall or whirlwind of luck could manifest in your favor. This is because the lunar eclipse highlights your solar eleventh house of hopes and dreams. Someone may bring you the chance in a lifetime to achieve true fulfillment, but you must be ready. Otherwise, the opportunity could pass you by and leave you forever in regret. Another way this could affect you is that someone enters or exits your life.
LEO
The final glorious shift that has been building in your career for years is upon you now, Leo. It's time to reach for the crown you've had your eyes on. This week's lunar eclipse could bring you a huge achievement — or a rude awakening that it's time to move in a new direction altogether. Promotions, victories, and new job offers may manifest if you're in alignment with the true calling for you. If not, it's time to return to the drawing board as you lick your wounds. Believe in yourself, no matter what.
VIRGO
A whole new era awaits you, Virgo. This week's lunar eclipse is shouting from the heavens that it's time to expand your point of view. For some of you, travel or academics may satiate this innate newfound hunger. You may realize that knowledge and wisdom are what your soul craves. Open your wings, soar to new territories, and know that you have a bright path ahead of you. Life happens when you're willing to take chances.
LIBRA
Intensity rocks your heavens now, Libra. This week's lunar eclipse brings shivers to your solar eighth house of shared assets, investments, and large financial matters. On one hand, this could bring a winning stroke of luck, like you're hitting the jackpot. Conversely, it could be a devastating loss that drains your accounts like rain creeps away from a mountain. Do your best to keep your antennae up to see how it'll echo. You've got this!
SCORPIO
For the past two years, you've watched fate rock your relationships, Scorpio. Finally, you reach the final act. This is because of the mighty lunar eclipse in your solar seventh house of significant relationships. A powerful commitment or union could be upon you, one that radically shifts your destiny going forth. However, if you're not in alignment, expect that a dramatic and chaotic breakup awaits. Tread lightly, but know that what is destined for you will always find you.
SAGITTARIUS
Prepare for a shocking turning point regarding your employment, routines, or physical health to manifest this week, Sagittarius. This is because of the mighty lunar eclipse rocking your solar sixth house. Above all, try to keep your productivity up, but do not burn yourself out no matter what you do. You could end up causing more damage than good if you aren't truly aligned on your work-life balance. Breathe.
CAPRICORN
Brilliant destiny awaits you this week, Capricorn. Watch as your heart's desires face you; you must come to terms with them. It will arrive due to the lunar eclipse in your solar sizzling fifth house. On the one hand, this could bring you a once-in-a-lifetime memory with your one and only or a chance meeting with a soulmate. However, if you're not in alignment with the one before you, it could shatter you apart like sparks in the wind. 
AQUARIUS
The final chapter in an intense arc you've been going through for two years arrives now, Aquarius. Do your best to batten down the hatches now. The time has come. This week's lunar eclipse shouts from the depths of your solar fourth house of domesticity and family. A turning point regarding home, real estate, or your kindred is at hand, and it will most certainly be memorable — for better or worse. 
PISCES
Destiny arrives this week yet again, Pisces. This week's lunar eclipse could encourage you to announce major new plans and ideas you've been ruminating about to the world. This is because it will activate your solar third house of communication, bringing a turning point in an intellectual endeavor or contractual matter. Know what you wish to say and be confident about it. People will be paying attention now. Speak proudly.
Store
Recommended Reports For You
Most Popular on
Astrology.com