Weekly Horoscope for September 18: Libra Season Arrives!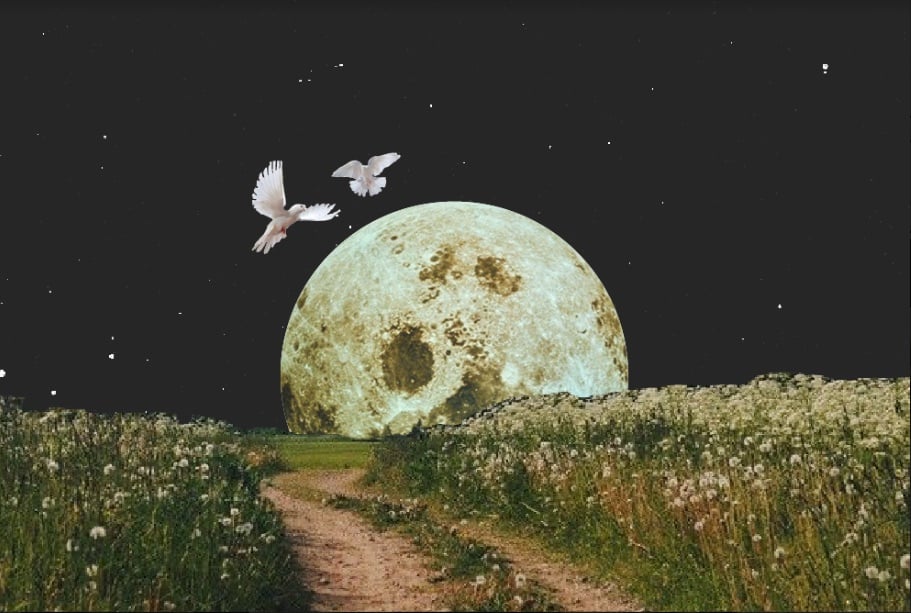 A dazzling week for personal and professional victories awaits you! With gorgeous energy swimming amongst the stars, you'll feel ready for laughter and adventure, sugar and spice! The heavens are empowering you to live in the moment and not sweat the small stuff. While we'll still be in the midst of a tricky Mercury retrograde phase, the end of this week is actually the halfway point through the transit. Clarity will arrive as if we're in the midst of that storm. Also, this week, a joyous new zodiac season arrives that will enrich our partnerships: Libra season. 
MANTRA
Dance with a twin flame. You're ready.
ZODIAC SIGN RATINGS
The water signs — Cancer, Scorpio, and Pisces — will see great opportunities this week for union and partnership. The heavens above are shimmering quite sweetly upon them now. Many astrological alignments favor both singles and those already attached. The key themes for them this week will be around finding greater stability in existing unions and spicing up their rapport — or if looking for a new connection stepping out of your comfort zone to have fun and open your heart. Cancer is quite favored in family matters. Scorpio could easily find a new sexy suitor. Pisces should embrace intimacy.
YOUR WEEKLY HOROSCOPE
ARIES
Romance is a lifestyle, Aries, so be sure to add it to your busy calendar. Sweet Venus, our goddess planet of love and beauty, has been spinning through your solar sixth house of employment and routines. The key to harnessing this energy is to allow yourself to shift your work-life balance in favor of dating and pleasure rather than just grinding at the job. You'll be glad you're taking time for matters of the heart.
TAURUS
True love is calling your name, Taurus. Cupid is raining arrows down upon you from the heavens above. This is because sweet Venus, your planetary ruler, is dancing like a flower as a soft breeze runs its hand through a field. As she brings her energy to your solar fifth house of true love, romance, and fertility, all of these matters will shimmer and grow. Singles must harness this to find new options.
GEMINI
Embrace the comforts of home, Gemini. Transform your living space into a sanctuary. With Venus, our sweet goddess of pleasure and beauty, singing songs from your solar fourth house of domesticity, real estate, and family, this is a gorgeous period to update your surroundings. Relations with your kindred should also improve during this time. If ready for a renovation or changing up your décor, you'll have the artistic flair you need.
CANCER
Speak from the heart, and you will connect with another's soul, Cancer. Sweet Venus, our goddess planet of beauty and art, is bringing her radiance to your solar third house of communications. This is a gorgeous moment to tell someone how you feel or ask for a favor. Others will be more receptive to your thoughts, ideas, and feelings. You have the perfect words to speak, text, and share.
LEO
Transform your life into an empire of gold, Leo. Silver and gold coins could soon be raining down upon you. Sweet Venus, our goddess planet of attraction and profit, is acting like a magnet within your solar second house of income, resources, and possessions. This is an ideal time not only to bring more wealth to you but also to look for gorgeous new items that others may have overlooked. Treat yourself. You deserve it!
VIRGO
Know that you are beautiful inside and out, Virgo. You have a very special light that all others adore. Sweet Venus, our goddess planet of attraction and pleasure, is spinning within your solar first house of identity and your zodiac sign. This is the most important period of the year to update your wardrobe, start a new facial routine, or try out a new hairstyle. Others will be enchanted with you. Love could be around the corner!
LIBRA
Focus on treating yourself to self-love and some TLC, Libra. As your planetary ruler, sweet Venus, spins behind closed doors in your solar twelfth house of privacy, it's a gorgeous moment to get a massage or visit a spa. Relax. Soak up the pleasure. Your entire spirit and body will feel rejuvenated if you do this now. There's no time like the present to find the beauty in the silence.
SCORPIO
Popularity looks good on you, Scorpio. Everyone will be begging for you now! As sweet Venus, our goddess planet of attraction and joy, dances in your solar eleventh house of friendships, communities, and online dating, everyone will be ecstatic to connect with you. Enjoy events and networking mixers, or even try out a dating app or matchmaker if looking for love. Linking to others will be like second nature at this time.
SAGITTARIUS
Show the world how you can stand in glory now, Sagittarius — especially in a power couple! Sweet Venus, our goddess planet of attraction and adoration, is now perched high up on the throne of your solar tenth house of achievement. The world is watching you rise and soar at this time. If single, try dating "up" in the world. You could enchant someone with money, power, or fame.
CAPRICORN
Focus on pleasurable experiences that will open up your spirit and enchant your mind, Capricorn. The universe is calling out to you. With sweet Venus, our goddess planet of beauty and pleasure, dancing in your solar ninth house of expansion, adventure is on the menu. This is an ideal period to connect to spirituality with a lover or even visit far destinations that you've always wanted to explore.
AQUARIUS
Intimacy is the word, Aquarius. Uniting with another will be like magic now. As sweet Venus, our goddess planet of attraction and pleasure, shimmies through your solar eighth house, sexuality will be exactly what you crave. While couples will likely enjoy this energy much more potently, it is an ideal period to assess your authentic needs in any kind of fulfilling partnership. Singles can focus on making a list of traits they want their future lover to have.
PISCES
Harmony will bless your relationships now, Pisces. It's time to dance with a mirror to you. Sweet Venus, our goddess planet of love and beauty, is spinning across the sky from you in your solar seventh house of partnership. This ensures you'll have a pleasant vibe in all of your connections — especially with your significant other. Focus on being giving, and they will return that energy right back to you.
Kyle Thomas is a globally recognized pop culture astrologer who has been featured in Cosmopolitan Magazine, Bustle, Elite Daily, House Beautiful, Marie Claire, YahooNews, MSN, and more. He is also one of the official astrologers for both Astrology.com and Horoscope.com. He is known for his cosmic guidance for celebrities, business executives, and prominent influencers. His work harnesses the power of the stars in regard to entertainment lifestyle and trends affecting people worldwide. Currently, he is the official astrologer for @Horoscopes + @Horo.ScopesDaily (4.5 million followers. Kyle received two Bachelor of Arts in Psychology and English from the University of Wisconsin-Madison and integrates these degrees into his growing research of psychology, personality, and the human condition.
Store
Recommended Reports For You
Most Popular on
Astrology.com