The Sky Today, January 21, 2023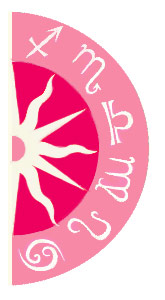 At 12:01 a.m.: The moon is sextile Neptune
Just after midnight, the Capricorn moon sextiles Neptune in Pisces, making us extra sensitive. As many of us will be asleep at this hour, we should expect our dreams to be prophetic! Pay attention to signs and signals from guides or your higher mind. If we are awake, the solid, dependable Capricorn moon can help us to translate our imaginative concepts into physical form through writing, speaking, or fabricating.
At 7:52 a.m.: The moon is conjunct Pluto, and the moon void of course begins
After sunup, the Capricorn moon aligns with Pluto, provoking intense emotions. We believe that others are trying to take advantage of us, which may or may not be true. Paranoia can be one manifestation of this aspect. Obsession can be another. We might attempt to control another's behaviors or actions so they will not have a chance to control ours. The moon begins its void of course following this aspect's perfection. Take this opportunity to create some distance from situations or personalities that are triggering your anxiety. Use this time instead for reflection and an honest assessment of your own inner workings. 
Most Popular on
Astrology.com