The Sky Today, January 25, 2023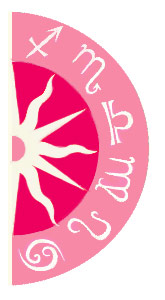 At 8:12 a.m.: The moon is sextile Pluto, and the moon void of course begins
In the morning, the Pisces moon sextiles Pluto in Capricorn, helping us distill key insights from our subconscious mind. Important puzzle pieces organically fall into place, resolving mysteries.
We arrive at realizations that allow us to either step further into our power, or to excuse ourselves from situations or relationships that are no longer beneficial to our growth. This is a good time for parting ways because we can do so compassionately. We hold no ill will and no grudges. We simply refuse to give our energy away to what is not in our best interest! 
Following this aspect's perfection, the moon enters a short void of course, further encouraging release over action in the morning hours.
At 10:48 a.m.: The moon enters Aries, and the moon void of course ends
Late in the morning, the moon enters Aries, exiting its void period. Over the next two days, we leave behind the dreamy emotional realms of The Fishes for the energetic and pioneering terrain of The Ram. Here, we gain an extra boost of enthusiasm with which to trailblaze. 
However, this lunar period can also ramp up anxiety if we don't have an outlet to invest our energy in. This is an excellent time to start new projects or revitalize ones that we have lapsed on. We will feel more courageous and impulsive, able to take on challenges and fight for causes that are important to us. 
Most Popular on
Astrology.com