The Sky Today, May 1, 2022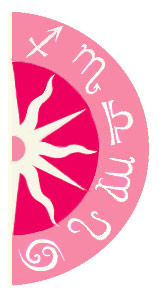 At 3:37 a.m.: Venus is sextile Pluto
In the morning, Venus in Pisces sextiles Pluto in Capricorn, stimulating both passion and compassion, as we seek ways to communicate our souls. While Piscean inclinations make us consummate idealists, Pluto's influence prevents us from losing ourselves to illusion. We are forced to see our relationships, not for their potential, but for the literal transformation that can be achieved when we stop romanticizing the surface and start getting real. 
Sex becomes spiritual, and secrets are revealed that bind us closer together, compelling us to acknowledge both our shadows and our light. A romance that begins under this aspect would be categorized by intensity and obsession. We may be drawn to another like a moth to a flame. No relationship is without its difficulties, and this one would promise powerful lessons, delivering healing through hardship.
At 4:33 p.m.: The moon is square Saturn
In the afternoon, the Taurus moon squares off with Saturn in Aquarius, stimulating loneliness. It can be difficult to feel "seen" now. Our minds are on a mental loop replaying past disappointments. Although it's possible to extricate ourselves from moodiness, the Taurus moon has us stubbornly copping an attitude out of principle. 
Perhaps we are more comfortable feeling guilty or unhappy, considering self-imposed isolation the proper penance. Keeping away from the social scene will at least mitigate the risk of blaming another for our woes. We're better off making an appearance 
after
 we've felt our feelings. 
Most Popular on
Astrology.com