The Sky Today, May 2, 2022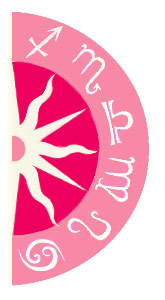 At 1:00 am.: The moon is trine Pluto
After midnight, the Taurus moon trines Pluto in Capricorn, helping to stimulate latent self-understanding. Many of us will be asleep when this aspect perfects, and insights could be delivered via our dreams. 
If we are awake, we may ask probing questions of others, eager to strip away any false pretenses. Our interrogative mood is reflective of a longing for simple answers to life's deeper questions. Although this logic is somewhat reductive, complex issues can likely be drilled down to smaller, manageable components at this time.
At 3:13 a.m.: The moon is sextile Venus, and the moon void of course begins
In the pre-dawn hours, the moon sextiles Venus in Pisces, offering us peaceful interactions and sweet reveries in our dreams. This is a romantic influence that allows us to relax and sink into our deepest appreciation of romance, creativity, or beauty. 
Following this aspect, the moon falls into a short void lasting just over a half-hour. 
Most Popular on
Astrology.com