The Sky Today, May 3, 2022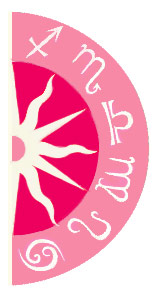 At 7:41 a.m.: The moon is square Mars
In the morning, the Gemini moon squares off with Mars in Pisces, prompting us to behave erratically. Our physical desires and emotional needs are at odds with each other. On the one hand, we benefit from heightened stimulation. Diverse ideas and the freedom to jump from one perspective to the next offers us a sense of security and well-being. However, on an energetic level, we are more tempered, wistful, and unfocused. 
It's unlikely that this transit will stir up any long-term issues. We might simply feel a bit lethargic and disoriented. However, because our needs are incomprehensible, even to ourselves, we can become agitated when we are unable to sate our cravings. Or we get what we want but wind up dissatisfied anyway. In intimate relationships, we should do our best to express what is on our minds to mitigate ambiguity. 
At 8:02 a.m.: The moon is sextile Chiron
Following this aspect, the moon sextiles Chiron in Aries, helping us to face our insecurities. Events transpire which prompt us to be honest about our intentions. Although the moon-Mars square might make it challenging to determine what we want, we intend to harness the unapologetic authenticity of both the Gemini and Aries archetypes. 
Similar situations in the past may have demanded that we stay quiet when it did not serve our best interests. At this time, being forthright can trigger self-doubt, but if we express ourselves candidly, we'll find that we are not at risk of repeating old wounding patterns.
Most Popular on
Astrology.com