The Sky Today, November 18, 2022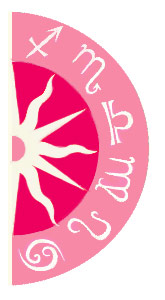 At 01:23 AM: The moon is trine Uranus
In the pre-dawn hours, the Virgo moon trines Uranus in Taurus, making us receptive to change. This dynamic transit helps us to see routine patterns and behaviors in a new light. A willingness to adapt supports us in breaking free of limiting beliefs. 
As many of us will be asleep at this hour, we might receive valuable insights in our dreams. Be sure to journal visions upon waking, as intuitive messages may linger in our consciousness for long after we have returned to reality. 
At 01:12 PM: The moon is opposite Neptune
The cosmic weather is then quiet until after noon, when the moon opposes Neptune in Pisces, provoking anxiety. Confusing interactions give us the wrong impression of others' intent. Alternatively, 
we
 may be the one who is misunderstood! 
Guilty emotions place us in a shame spiral. We feel unable to live up to others' expectations. Should we enter into any contracts or agreements now, be prepared to renegotiate the terms later on. This influence is best used for creative activities, or just zoning out. 
Most Popular on
Astrology.com