The Sky Today, November 20, 2022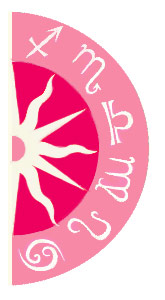 At 1:54 a.m.: The moon is opposite Chiron
In the pre-dawn hours, the Libra moon opposes Chiron in Aries, forcing us to confront our insecurities. Many of us will be asleep at this hour, and reminders of traumatic events can crop up in our dreams. Perhaps we must face an old bully, someone from our past who damaged our confidence. 
Yet, in waking life or in our dreams, we must now accept that our desire to keep the peace or refusal to ruffle feathers has kept us locked in self-sacrificial patterns. There is a difference between being kind and being nice. A difference between establishing true amity and diminishing ourselves for the appearance of it. 
At 1:59 p.m.: Vesta enters Pisces
The cosmic weather is then quiet until after noon, when Vesta, the asteroid of sacred devotion, enters Pisces. Vesta transited this sign from May 24 to August 21, when it backtracked into Aquarius in retrograde motion. Look back to the end of August for personal reflection. What was transpiring for you regarding your passion projects? 
Today, our daily rituals offer a chance to deepen our spiritual enterprises and commune with the divine. There is greater meaning to be found in the mundane. The more we devote ourselves to our passions, the more we can transcend our ordinary abilities.
Most Popular on
Astrology.com