The Sky Today, November 24, 2022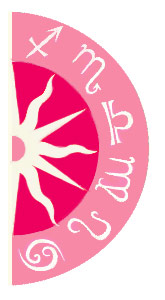 At 5:26 a.m.: The moon is conjunct Venus
In the morning, the Sagittarius moon aligns with Venus, starting the day on a sweet note. This influence makes it easy to share our feelings. Our curiosity is provoked, causing us to be more open-minded and receptive to others' differences. The day may not be all fun and games, but if we can set aside some time to socialize and connect with others in a relaxed way, we would be good to do so. 
At 8:16 p.m.: The moon is sextile Saturn
The cosmic weather is then quiet until after nightfall, when the moon sextiles Saturn in Aquarius, offering us resolve. We started the morning on a relaxed note, and the moon's alignment with Venus may have made us somewhat lazy and self-indulgent as the day progressed. 
Now, the moon's auspicious connection to the planet of discipline allows us to efficiently tackle outstanding duties. This influence additionally helps us to communicate well with authority figures and earn the respect of elders. 
Most Popular on
Astrology.com