The Sky Today, January 19, 2023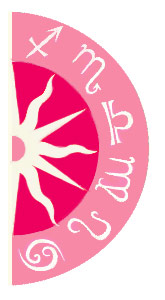 At 12:17 a.m.: The moon is square Neptune
Just after midnight, the Sagittarius moon squares off with Neptune in Pisces, stimulating confusion. If we are asleep at this hour, we may experience disorienting dreams. Although interesting information could be imparted by our subconscious mind, we should avoid taking its messages too literally in waking life. In our effort to create meaning, we can misinterpret symbols. If we take a sign and run with it now, we risk setting ourselves off on a fool's errand.
At 2:09 a.m.: The moon is sextile Saturn, and the moon void of course begins
In the pre-dawn hours, the moon sextiles Saturn in Aquarius, helping to restore our good sense. This transit offers us discipline and patience. We can step back from our immediate surroundings and give proper context to situations or interactions that initially baffled us. If we are still asleep, our dreams may become less bizarre. We are reminded not to get so bogged down in illusion and fantasy that we lose our bearings. 
The moon then enters a void period lasting until before noon. Use the morning to relax if possible. If work must be done, attend to business already in progress instead of starting new ventures. 
Most Popular on
Astrology.com