leo Monthly Horoscope for May 2021
Month of May 2021
Shine Bright
The sun is in a high-flying zone until May 20, so the coming weeks bring opportunities to stand out from the crowd and showcase your abilities. With so much potential for getting your message out to the world, use every means at your disposal to attract the attention you deserve. If you have big plans, networking with the right people can help you make good progress.
Are you ready to launch a new business idea, enhance your clientele, or grab a golden opportunity? If so, the new moon on the eleventh can assist you with your plans. By setting your intentions and making a start, you can quickly build momentum.
Chatty Mercury moves into Gemini on May 3, followed by gracious Venus five days later, and the emphasis swings to your social sector. This can encourage you to network and find support among those who share your goals and aspirations.
Feelings could intensify as jovial Jupiter moves into Pisces on the thirteenth and remains here until July 28. You might easily pick up on other people's emotions and find you're equally able to understand what motivates them, which could work to your advantage.
The sun's move into Gemini for a four-week stay on May 20 brings opportunities for mixing and mingling, romance, and connecting with kindred spirits. If there's anything about your social life you'd like to change, you'll become very aware of it and be ready to act on any intuitive nudges.
The pace could slow regarding certain interactions, partnerships, and collaborations as sobering Saturn rewinds in your sector of relating from the twenty-third until October 10.
Finally, a lunar eclipse and supermoon rolled into one takes place in your romance zone on May 26. You could fall head over heels for someone, but it would be best not to rush into anything. Also, a creative project could receive a lot of positive attention.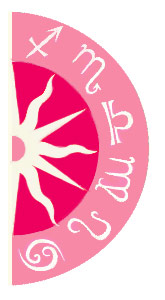 More monthly leo Horoscopes For You