sagittarius Monthly Horoscope for May 2021
Month of May 2021
Growing Your Dreams
A positive focus on the sign of Taurus encourages you to consolidate your efforts and find ways to grow your business or get a promotion at work. Or perhaps you're ready to enhance your lifestyle and streamline it to make things easier for you. The more organized you are, the more successful you can be. However, there could be times when you're tempted to take the easier path, which might not produce such great results.
You'll have the help of the Taurus new moon on May 11 to launch a business idea or kick-start a habit that could revolutionize your well-being.
There is also a gradual shift in emphasis to your sector of relating as brainy Mercury moves in on the third, followed by sweet Venus five days later. Talkative Mercury is very much at home in Gemini, which means that you'll be able to hold important conversations and get the results you're after. And with Venus here, any difficulties can be smoothed over and new friendships made.
Your home life receives a boost when jubilant Jupiter, your personal planet, moves into Pisces on May 13 and remains here until July 28. This could encourage you to think big. If you're considering expanding your family or house or moving to a new location, you could get very excited about your plans.
The sun's move into Gemini for a four-week stay on the twentieth encourages you to take stock of your most important relationships. How might you improve on them?
If you have things that need to be done, be prepared for delays. You might need to reevaluate them as prudent Saturn turns retrograde on May 23 and remains so until October 10. An important deal might have to be renegotiated.
Finally, the big news this month involves the lunar eclipse and supermoon in your sign on the twenty-sixth, which can be a harbinger of dynamic change.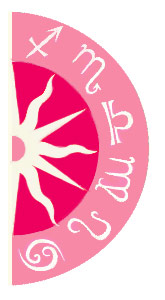 More monthly sagittarius Horoscopes For You