virgo Monthly Horoscope for May 2021
Month of May 2021
Time to Flourish
The coming months are a time of growth, with the cosmos encouraging you to learn a skill, get a qualification, or find other ways to expand in a new direction. This is a time to diversify, especially if you've followed the same path for some time now. The things you learn could net you some golden opportunities over the coming weeks and months.
The sun is in your sector of exploration and discovery until May 20, so a willingness to step outside your comfort zone could lead to some exciting new developments.
And with a new moon in your discovery sector on the eleventh working in your favor, use this chance to proceed with a dynamic goal that can enhance your reputation and street cred. Making a list of your goals and intentions and reading them over regularly can lead to positive progress. You might be surprised by how much you get done and how quickly it all happens.
As the month progresses, your career, ambitions, and goals become more important. Chatty Mercury enters Gemini on May 3, followed by Venus five days later and the sun on the twentieth, which means it's time to take center stage. This is your chance to promote yourself, so go for it! The opportunities and offers that come your way as a result of your marketing efforts could keep you going for some time.
In addition, generous Jupiter will be in Pisces and your relationship sector from May 13 to July 28, bringing a deeply spiritual quality to your partnership and other interactions.
Sobering Saturn turns retrograde in your lifestyle sector on the twenty-third, which could coincide with a period of restructuring and reorganization. If you aren't happy with the way things are, get down to business and change them.
Finally, a supermoon and lunar eclipse in Sagittarius and your home zone on May 26 could coincide with a big decision and the potential for major change. One phase might come to an end, and you'll become very aware of this. However, a new beginning will be in the cards shortly.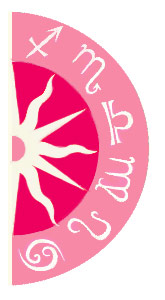 More monthly virgo Horoscopes For You