libra Monthly Horoscope for August 2021
Month of August 2021
Recreating Yourself
While your social life shimmers with possibilities, Libra, there is a deeper pulse that encourages you to meditate and reflect. While the sun continues in your social sector until August 22, fiery Mars moves through your spiritual zone, accompanied by Venus until the fifteenth. 
Are you ready to move in new circles? This could be quite liberating, especially if you've felt a bit disconnected due to prudent Saturn's rewind phase. Its continuing journey through your leisure zone may have put you in the mood to enjoy more alone time. This month, though, you'll want to get out and about.
The new moon in Leo on August 8 is one of the best times for a new beginning. If you want to join groups or explore new interests, much good can come from mixing and mingling with a different set of people.
The focus on your spiritual sector means you'll be more inclined to set aside time for yourself. Your interest might be on working on your inner game by changing your attitude and approach to key areas of your life. 
Lovely Venus moves into your sign on the fifteenth, and you can relax into being yourself. If you're ready for a makeover, this can be a good time to change your image to match your current tastes.
Things could get a little bit emotional with a full moon in your leisure zone highlighting your relationship with another on August 22. Perhaps you don't want to admit how strongly you feel about this person, but it could be difficult to hide.
The sun moves into Virgo on the twenty-second for a four-week stay, which means it's time to tie up loose ends, find closure on edgy issues, and give yourself a chance to relax and recharge.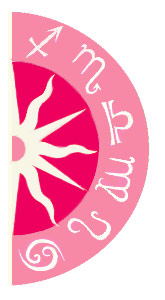 More monthly libra Horoscopes For You