libra Monthly Horoscope for May 2021
Month of May 2021
Uplifting Plans
With the sun in Taurus and a powerful sector until May 20 encouraging you to resolve any lingering issues, feelings could run deep now. These are the ones that take all the joy out of life and leave you sucked dry of energy. It might involve facing up to something and perhaps being confrontational, but the relief you feel once this is sorted out could be huge and life-changing.
This transformational phase is boosted by the new moon in Taurus on the eleventh, which heralds a fresh start. It's the perfect time to let go of the old and be open to new options. You don't have to have everything lined up to replace it. Live in the unknown for a while and let the new opportunities emerge organically.
Even while this process is happening, you'll be looking for new perspectives, opportunities, and challenges. And with chatty Mercury moving into Gemini and an adventurous zone on May 3, followed by your ruler Venus five days later, you'll be all set to move on. You sense that big things await you, and you're ready to explore fresh options.
Bubbly Jupiter will be in Pisces and your lifestyle sector from the thirteenth until July 28, and you can make some fabulous progress during this time.
The sun's move into Gemini on May 20 can lead to a lighter phase in which you'll be eager to take stock, move out of your comfort zone, and take new opportunities on board.
Sobering Saturn rewinds in your creative and romantic zone from the twenty-third to October 10, so there might be delays to your plans. A love relationship could proceed very slowly or seem to stall, and this might test your commitment.
Finally, with a supermoon in your sector of talk and thought on May 26, a revelation or some key information could change your plans, perhaps for the better.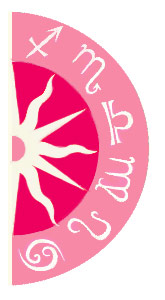 More monthly libra Horoscopes For You