aries Monthly Horoscope for August 2021
Month of August 2021
Getting Organized
As August gets underway, Aries, you'll be at a creative peak with the sun and chatty Mercury in Leo encouraging you to get out the art and craft materials. You'll enjoy playing with colors and patterns. With the sun here until August 22, use this opportunity to showcase your skills and abilities. By letting others see what you're capable of, you might get a few customers too.
Get ready, because the new moon in Leo on the eighth is a great opportunity to kick-start a project or entrepreneurial plan that could work out well for you. Plus, because passions are fired up, there is also the potential for a romance to begin.
Talkative Mercury moves into fastidious Virgo on August 11, followed by the sun on August 22. Thinking of getting organized? This is the time to go for it.
Lovely Venus shimmies into Libra on the fifteenth, adding extra warmth to your love life and other relationships. If you need to resolve a difficulty, her soothing presence can certainly help.
This month, the full moon in Aquarius occurs a few hours before the sun enters Virgo on August 22. If you have an event planned for this date, it could be a lot of fun. People could be easily triggered, though, so tread with care around sensitive subjects. 
Your lifestyle sector will be very busy with the sun, talkative Mercury, and fiery Mars helping to activate this zone. Work and wellness issues may come to the fore, gearing you up to eat more healthfully and get more exercise.
You might also want to adopt new systems that can help you be more productive and cut out distractions.
Finally, convivial Mercury moves into Libra on the twenty-ninth, which is perfect for seeing all sides of a discussion or argument.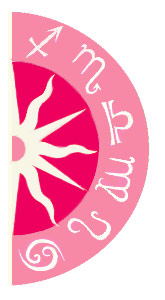 More monthly aries Horoscopes For You