aries Monthly Horoscope for May 2021
Month of May 2021
Growth Surge
The emphasis on your sector of growth and finances has the potential to help you enhance your income and expand your lifestyle. The coming weeks until May 20 are excellent for consolidating your efforts and finding ways to increase the good in your life.
There's a new moon in Taurus on the eleventh, so use this potent lunar phase as a jumping-off point to change your circumstances. What is the next biggest step you can take to secure your future? Now is the time to implement it.
As logical Mercury moves into Gemini on May 3, followed by sweet Venus five days later, the emphasis gradually shifts to your communication zone. You'll be firing on all verbal cylinders, making this month a good time to seal deals, negotiate, clear the air, and market your goods and services.
With so much positive activity going on, the movement of sunny Jupiter into Pisces for a short stay on the thirteenth can inspire you to up your inner game. You'll be busy with personal development, as well as key tasks as usual. It's time to seize the day and live up to your full potential.
The sun's move into Gemini for four weeks, starting on May 20, encourages learning, teaching, networking, flirting, and all activities associated with blogging, websites, and social media. If you already have an online business, tweak your sales message and you could turn it into a veritable cash machine.
Sobering Saturn rewinds in Aquarius for some months, starting on the twenty-third, which could find you questioning your social ties and affiliations online and off. You'll certainly know who your friends are.
Finally, a lively lunar eclipse and supermoon in Sagittarius on May 26 can highlight a fabulous opportunity that could be your making. It might also be a time of celebration as a project or plan draws to a successful conclusion.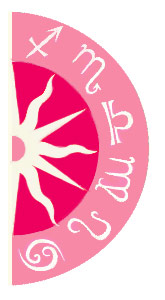 More monthly aries Horoscopes For You